Shopping Cart
Your Cart is Empty
There was an error with PayPal
Click here to try again
Thank you for your business!
You should be receiving an order confirmation from Paypal shortly.
Exit Shopping Cart
The Venture 17 Division Of Education
THE CONSERVATORY OF MEDICAL ARTS AND SCIENCES

THE SEARCHLIGHT MESSENGER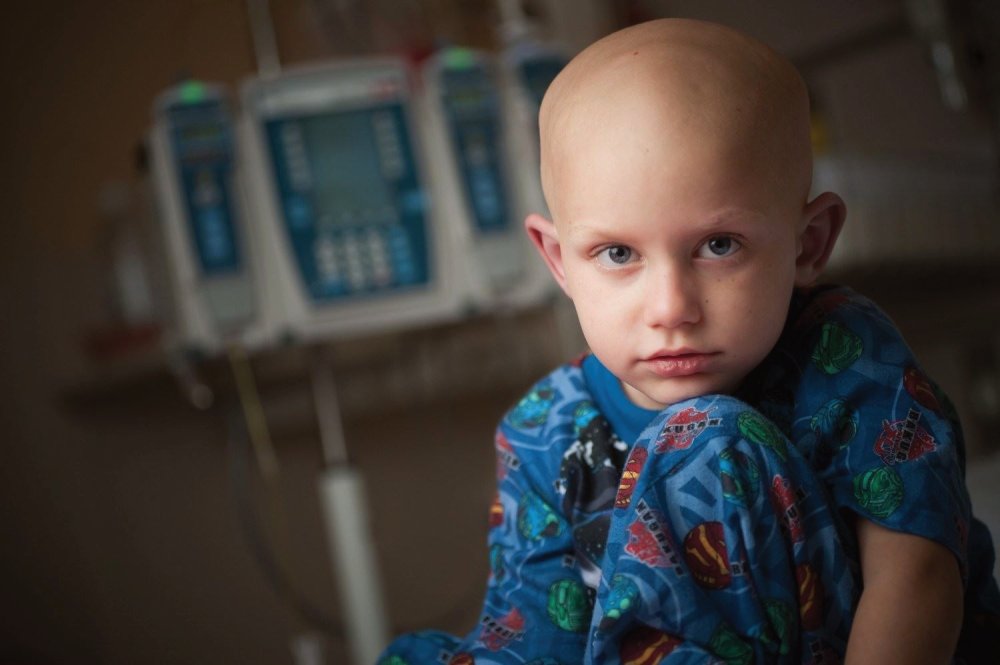 Another year has gone by, and in two short weeks, we celebrate National Cancer Survivor's Day. When this day arrives, I am always taken back and remember those who never had a chance to celebrate this day.
Having practiced medicine for more than three decades, as a physician I was firmly involved with the care of little children. As a Family Doctor, Internist, and Hospitalist, I saw my fair share of childhood diseases. One could truly say, I was allowed to save many lives with help from others on the medical teams I was proud to work with, and of course the cutting edge technologies afforded those of us who are privileged to practice medicine in the United States.

It is interesting, the things in life which will push a man toward a life of education, and prepare him for the profession of medicine. One of those things was an event in my childhood in the early 1960s.

When I was a boy, I had many friends in school and outside of school alike. Growing up on a ranch in Nebraska, it was not unusual to have many friends who lived in small towns come to visit. One of my friends outside of school lived in a nearby town, but came over often. David and I were both eight years old. I remember fondly of playing "army" with David in the yard, and board-games indoors when he would come over. I liked him. He was friendly and got along with my sister and little brother too. We became fast friends, and I would always get excited when David came over or we went to his family's house. We were both Cub Scouts but in different troops. You would always hear about how much David loved Scouting.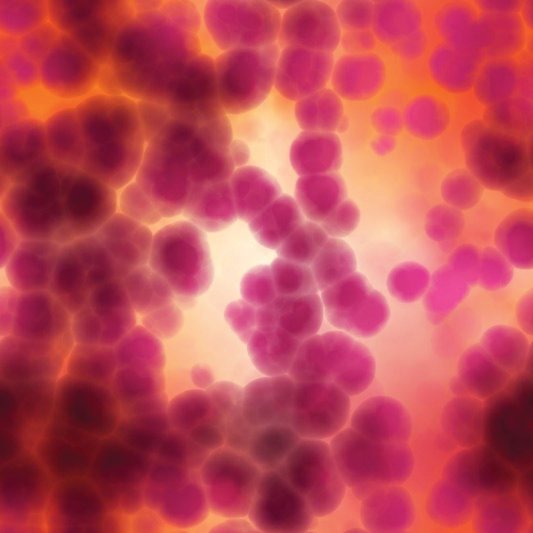 Soon though, the visits became fewer and fewer. David seemed to look frail and discolored to me as time went by. The color thing really bothered me. I know this sounds awful, but in addition to his color, he had an odd smell around him that seemed to worsen every time I saw him. What's worse, is it seemed that I was the only person that thought he smelled funny.
I asked  Mom, "What's wrong with David?" Mom said, "He's sick, honey. He has cancer of the blood. It's called leukemia". As you can imagine, this was a little difficult for an eight year old to take in, but as time went by, I learned more and more.

David's parents were good friends of my parents, so we saw each other as families often. After he became ill, we saw less and less of them. Very rarely did I get to see my friend. David had an ever advancing condition of weight loss, bruising, sore joints, infections, was easily brought to tears, and after a while, his hair even looked funny. How does an eight year old process this inevitable plunge? As children; David, his sister, my brother, my sister and I, we were not emotionally mature enough to process this whole thing.
At home we would get the occasional phone call that he was back in the hospital. My parents were great. When we would get these calls, Mom and Dad would sit with us and try their best to explain this thing called leukemia. Understand, this was 1961, and leukemia was known as an unrelenting killer of children. There were no cures. Not even a good treatment. The medical community was desperate for a foothold.
One night we received a phone call from David's father. David had passed away at the young age of eight.  I remember, it was really the first time I heard those words, "passed away". It was also the first funeral of someone that caused me to take pause, and realize we are mortal. I know, I was just a child. I had seen two grandfathers buried, but I was very quiet and overcome by this intense event. All of these grownups I knew as strong, would breakdown and start to cry. I never the less watched in a surreal world of sadness, my parents' good friends bury my buddy, David…. And that image which is still so clear…. My friend, asleep in his Cub Scout uniform.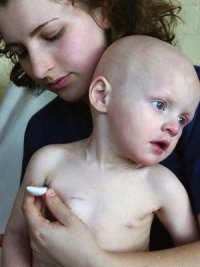 All the while I was there, I remember thinking David might come running out from behind that marble stone, but he never did.

Why had this happened? I seemed to feel a pull even then, "The Calling", so many of us drawn to "Medicine" and trained as healers, will occasionally and quietly talk about.
Time went by, but I often thought of David and how unfair it had been for him and his family. The early 1960s saw almost all children die who had leukemia. The five year survival rates of children then, were only one in ten. All any family could do, was wait and watch while their babies died in agony. He never had a chance, I often reflected. A sweet kid, taken from his family at such a young age. He never got the chance to do anything after he became sick. Never got to be an Eagle Scout, play baseball, be cool at school, or fall in love. How scared he must have been. I come to tears just writing about this.


Time marched on and while in high school, I would hear of small advances in the fight against cancer and leukemia. Then, in the early 1970s, when I was in college studying chemistry, we began hearing about new therapies.
Although the drug, Methotrexate, had been used with some promise through the 1950s and 1960s, the survival rates continued to be low, and drug resistance was always a glaring problem. It killed leukemia cancer cells by attacking their ability to process folic acid for DNA synthesis.

But the 1970s and 1980s brought Bone Marrow Transplantation and Craniospinal Irradiation. Huge game changers which produced not just remission, but cures.

I had grown up with kids who had polio, but now, it was gone. Diphtheria was gone. Small pox was all but vanquished (completely eradicated by 1982). Psychiatric hospitals were giving way to more advanced neuroleptic drugs, allowing former patients to re-enter society and become productive citizens. They had just invented the CAT Scanner. They had started to use lasers in ophthalmology.  And, I thought, even William DeBakey is transplanting hearts with Denton Cooley down in Texas of all places! Things were really happening in Medicine, and I wanted to be on the inside not the outside.

I had an epiphany. Already a man of science, I realized then, that I was going to be a doctor.
As time went by, more of these anti-metabolite drugs became available and we started to see a real dent in childhood mortality from leukemia. Soon after, in the late 1970s, when I was a biochemist and starting my medical career, a drug from a flower called, "The Rosy Periwinkle", which only grows in the rain-forests of Madagascar(go figure), gave us a new drug called Vincristine. A drug that could only be brewed in mother nature's kitchen. We were now seeing high cure rates and remissions. Lives were now being saved in this war.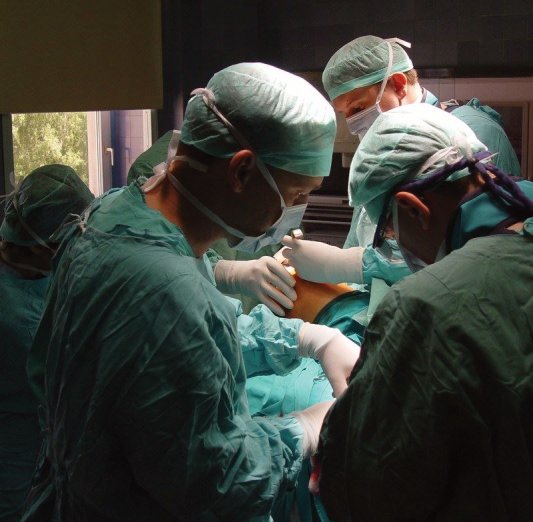 My friend David had what we call one of the "acute leukemias". There are many types of leukemia, but there are two well known leukemias that prey on children. They are Acute Lymphoblastic Leukemia, ALL, the one David had, which generally seeks out kids two to ten years of age, and Acute Myelogenous Leukemia, AML, which generally hunts down our babies under one year of age.
The acute leukemias are proliferating bone marrow tumors of cancerous precursor white cells still in the immature blast cell phase. The cells do not work like healthy white cells to combat infection. They multiply wildly, creating havoc in the body, literally consuming the patient to death, a condition we call, "cachexia". Patients have intense bone pain, anemia, infections, swollen lymph nodes, enlarged spleens and livers, and, for some, meningitis, strokes, heart attacks, and kidney failure. Without treatment, they are dead in a few weeks to a few months.

We still do not have a full grasp on their cause. Most are caused by oncogenes, which are mutated cancer inducing genetic codes for programming carcinogenisis and disrupting programmed cell death we call "apoptosis". What causes this, is the head scratcher. Many of us feel it is radiation exposure, or certain viruses. Perhaps environmental toxins, or even cosmic radioactive bursts. And of course, man-made toxins are obvious suspects.
By the early 1990s we were seeing cure rates in both ALL and AML of fifty percent and remission rates in the eighty percent range. What a leap. In just 3 decades we saw a paradigm shift in the treatment and outcomes of our children with leukemia, moreover, a shift in therapies which utilized a team approach to protect our children from the acute depression and other collateral illness which accompany these diseases. Newer drugs like Daunorubicin have accelerated this to even better outcomes. Although this drug is very effective, it is extremely cardiotoxic and not generally used in children. However, it should be noted that we are now seeing ninety five percent remission rates and sixty percent cure rates in our children with ALL, and AML, a true shift in mortality that could only be dreamed about just thirtyfive years ago.

Drugs like Methotrexate are still at the heart of leukemia therapy, and are used in combination with other drugs, along with bone marrow transplants and radiation treatments. Unfortunately, these drugs are very expensive, which creates an obvious ethical dilemma.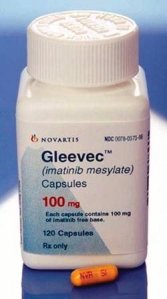 But now, what treatments are on the horizon for leukemia? There is a new drug. This drug arrived on the cancer chemotherapy shelves about fifteen years ago, but shows outstanding promise even outside of cancer therapy. Used mainly for Chronic Myelogenous Leukemia, CML, a leukemia seen mostly in older adults, it is highly effective. Rendering oncogenetic codes for cancer cell induction dead in their tracks. It is a target drug aimed at a specific chromosome translocation defect which exists in more than 90% of CML patients, called the Philadelphia Chromosome. The drug, Imatinib, was built from a rational drug design based on biochemical research already in place regarding the specific allele the Philadelphia Chromosome codes from, and shuts down the production of a protein called tyrosine kinase which induces cancerous breakdown of normally functioning white cells.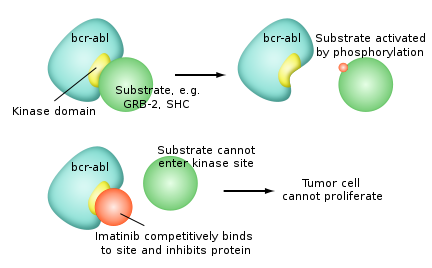 Imatinib has been used as therapy for other leukemias including refractory ALL and myeloproliferative disorders (bone marrow cancers) with outstanding success. But what is also very interesting is its experimental applications which are currently being investigated.
Imatinib has been touted as a treatment for pulmonary hypertension, a rapidly fatal form of high blood pressure in the lungs. It has been shown to reduce outcropping we call smooth muscle hypertrophy and hyperplasia of the pulmonary vascular tree. In systemic sclerosis, the drug has been tested for potential use in slowing down pulmonary fibrosis. In addition, current laboratory investigations show promise in stopping the progression of atherosclerotic vascular disease. Yes, a treatment for coronary artery disease.
At Emory University in Atlanta, there are promising studies suggesting that Imatinib could be used as an antiviral against smallpox. Why is this important? Although this disease has been wiped off the face of the earth with the remarkable efforts of the World Health Organization, and no case has been identified in over thirty-five years, We continue to believe a weaponized form of small pox launched from a rogue nation is possible.
Studies also suggest that a modified version of imatinib can bind to the protein which increases the production and accumulation of amyloid plaques in Alzheimer's disease, rendering it inert. Yes, a treatment for Alzheimer's Disease.
But with all of this in our doctor bags, there is still a dark and ominous specter. Although great strides have been made, and I was privileged to meet and take care of children with leukemia, and even watch them overcome the illness and move on with their lives, one patient stands out.

I was working the Emergency Department one night in 1995. It had been relatively quiet that evening, when at approximately two in the morning a man walked in carrying his teenage son. We acted quickly and helped him get his son to a gurney in an open bay.

The staff and I immediately recognized the man's son as Eric, a well known high school football star. The father said he found his son crawling on the floor trying to get to the kitchen to get a drink of water. Eric looked awful. There was that damn color again. Eric was delirious with fever, weak, and poor to respond. We went to work on him immediately. His dad said that he was fine just a month ago, but had developed a sore throat at about that time, and was seeing one of our local doctors who just kept giving him antibiotics.
We managed to get young Eric stabilized. Just as we were settling him in and making his father comfortable, I received a call from the laboratory. The lab tech asked me to come down to the lab. I ran to the laboratory. When I got there the tech was shaking her head as if to say, "this is really bad". I looked at the blood count machine's screen. "my God", I said to the tech. "His white count is seventy thousand". I looked in the microscope. "Blast cells". I knew right away we were looking at an acute type of leukemia, but couldn't recognize it with just light microscopy. We needed more tests.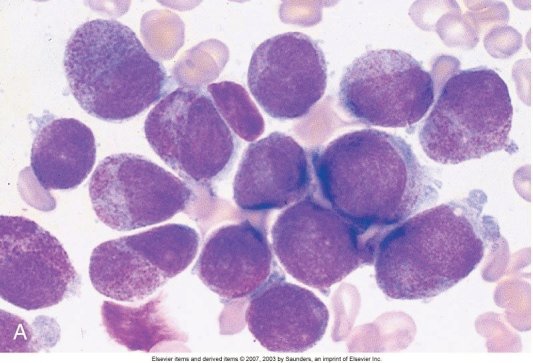 When I dashed back to the Emergency Department, Eric was coming around a little. I spoke with him and reassured him. But the look on my face when I turned to his dad? He knew I didn't have good news. We talked at length, then, I called in Eric's regular doctor.
They talked while the team and I continued to work on Eric. I called in the helicopter, spoke with the Hematology Fellows at the university, returned to Eric and his dad, made sure they knew what we were doing, and flew them both to University Hospital. All eyes turned to the Hematology Oncology Service with hope that they could help young Eric.
One week later, while seeing patients in my office, the Hematology service at the university telephoned me to say that Eric had "passed away". You sit by yourself and reach for introspection when these things sting you as a healer. When we lose children, most of us as doctors weep in quiet seclusion and solitude (We all have PTSD).

I wondered. How does a robust young athlete get sick with leukemia, fail in health so quickly, and die in one month? As it turned out, Eric contracted a type of AML, called Promyelocytic Leukemia, one of the most deadly forms of AML, one which preys on teen-aged children, and takes them away from us with stealth and quickness.

So you see, our job is not done. I am reminded as to why we call it a "practice".
Our knowledge of the genome, stem cell technology, oncogenetics, and nanotechnology races onward. Our ability for rational drug design is extraordinary, and the technical savvy to produce these great magic potions has been nothing short of miraculous.

In just over four decades, we have all but squashed the disease that took my friend, David. But as you can see with Eric, we are not finished. I still think of David fifty-five years later, and how his death stirred in a young boy, "The Calling". If I was educated only to save but one human being, it was all worth it.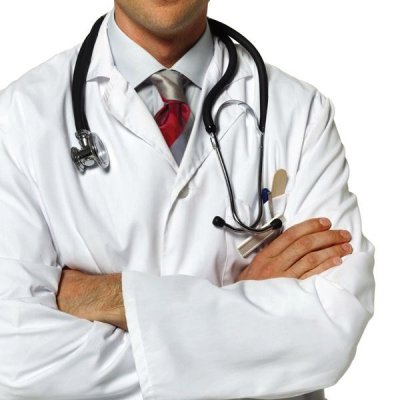 We already have at our fingertips two technologies that must be placed into motion. Stem cell research has already given us the ability to crush this killer, and should never be interrupted. And, the science to manipulate the oncogenes so responsible for the fuel that drives these diseases.
My hope is that with our new technologies, in the near future, we will not need any drugs for leukemia. We will simply turn off the genetic machinery of bone marrow cancer, and not allow leukemia even to exist, and therefore, never threaten our children again.
Dr. Counce
Many of you have read my article on migraines entitled
Is My Headache a Migraine
. Recently I have been approached with questions from my college campus students regarding their children and the brittle headaches their kids endure. Two students in particular stated that their child's doctor had diagnosed them as having migraines, prescribed the medicine, periactin as needed, but did not explain to them what migraines in children are really all about.
This is a little disturbing to me, as I feel the more educated my patients are, the better they are able to manage their headaches and lead normal healthy lives. This falls on the treating doctor, and unfortunately, it seems this new era of doctors is in such a hurry, it has forgotten how to teach. Osler would role in his grave!
This part of treatment is obviously more important than the "periactin". And both should be part of an overall plan. "Written down and easy to follow", by both the parents and the little one.
So, I thought this would be a good time to again discuss this very debilitating disorder. No one ever wants to see a child suffer through these. I recommend reviewing the above article in addition to this one.
When you think about someone having a headache, you probably think of an adult. But many kids have headaches too, and for many of the very same reasons that adults have them.
Children and teens can experience muscle tension or migraine headaches. Among school age children ages 5 to 17 in the United States, 20% are prone to headaches. Approximately 15% of these kids experience muscle tension headaches and 5% are dealing with migraines.
Chronic or frequent headaches can be tough to handle, and are even harder to understand when you are young, especially if you do not know anyone else who has them.
By the time they reach high school, most young people have experienced some type of headache. Fortunately, less than 5% of headaches are the result of serious disease, such as a tumor, abscess, infectious disease, or head trauma.
Most headaches are muscle tension type, the result of good and bad stress, sleep issues, or in a few instances, environmental or food triggers. About 5% of recurrent headaches will be diagnosed as migraine.
Episodic headaches are those that occur a few times a month at most. Chronic headaches occur with much more frequency, even several times in a week. If a child who has only had an occasional headache (once or twice a month) starts experiencing them more frequently (two, or three times a week), then these should be considered chronic and medical attention should be sought as soon as possible.
One of the most frustrating aspects of chronic headaches is the stress factor. Avoiding a known trigger is usually easier than avoiding stress. Young people want to do well on tests and in school, and they want to attend important events, but anticipating a math quiz or musical recital, or eagerly looking forward to a party or being in the school play, can result in anxiety or excitement. And, for some kids, this leads to a headache.
Up to 4% of children have their first headache before they reach elementary school, and they may not yet know how to describe the pain. If a young child has been crying or not eating, or has been restless or irritable, consult with your doctor about finding the source of discomfort or pain. Remember, the child has no idea what is happening and this can be very frightening.
The more knowledge (and easy to understand guide lines) school health officials, as well as parents have about children and chronic migraines, such as common triggers, symptoms, prevention, and treatments, the easier it will be to identify the child who is suffering through these headaches.
The best evidence based approach to treatment, interestingly, is the more holistic approach to little patients. It entails two things: 'chronic therapy', which addresses decreasing the frequency and intensity of the headaches, and 'acute therapy', which gives the patient and parents weapons to stave off an evolving attack.
As I have discussed in other articles, in adults, a migraine's throbbing head pain usually occurs on one side of the head, but in children it can affect both sides. The migraine is often accompanied by nausea, vomiting, dizziness, blurred vision, sensitivity to light and sound, and changes in temperament and personality. A headache's duration varies from individual to individual. But, generally, unlike adult migraine, which can continue up to four days, a child's migraine might be as short as one hour or may last for a day or so. Children also improve more rapidly to sleep. So, the best treatment for children is a nap in a quiet, and dark room.
About 15% of kids experience a migraine headache with an Aura. A typical aura is seeing colored or flashing lights, blind spots, or wavy lines or feeling a tingling in the face or an arm or leg. An aura alerts a migraine sufferer to the onset of a headache, warning the child several minutes before the pain starts. A small percentage of migraine sufferers also encounter temporary motor weakness, as they may lose their sense of coordination, stumble, or have trouble expressing themselves.
Young children with migraine may not have head pain at all but rather experience recurrent stomach problems or dizziness. These types of migraine are called migraine variants (Migraine Variants will be addressed in a future article). Children who have migraine also are more prone to motion sickness.
For most kids, migraine is inherited from a parent. Migraine occurs because of alterations in a person's genetic makeup.  An individual migraine attack is often triggered by a particular environmental or emotional event. In some cases, triggers can be identified. Among the most commonly recognized ones are stress (good or bad), a change in routine, a change in sleep pattern, bright lights or loud noises, or certain foods and beverages. Let's look at these for moment.
One of the things I first have patients, especially children do regarding brittle migraines, is keep a diary of foods, sleep patterns, and other possible triggers. The best way to do this is to get the whole
family involved, and use a big wall calender with plenty of space for everyone to write down what they observe, as one person may notice something another didn't.
There are many triggers in childhood migraines that should be weeded out. Foods are huge, but other things as mentioned above, like stress level, even positive stressors like more money, new teacher, family gatherings, etc. can be big. Sleep can be a major player. I can't stress enough, the value of regular sleep patterns and at least 9 hours of sleep every day for kids.
Food is probably the biggest player, so you have to read labels closely. Here are the biggest triggers I've seen in practice:
(1), Caffeine in any form, even in medicines. Keep in mind that caffeine is also used to treat headaches, but can be a two edged sword, and, induce "rebound phenomena". (2), Mint, it's in everything, start tossing it out. (3), Red food dyes. (4), Yellow food dyes. (5), Hard aged cheeses, like Parmesan, and cheddars, remember also, that cheeses are not naturally yellow ( they have yellow dye in them). (6), Pizza. (7), Lunch meats. (8), Hot dogs and sausages. (9), Bacon, use "fresh-side", or "sugar cured".
The above meats have nitrates in them which induce migraines.
(10), chocolate in any form. (11), yogurt. (12), Chinese food (oriental).
(13), The additive, Mono-Sodium Glutamate (MSG) is a monster and must be avoided, it is in everything from snack foods, frozen foods, bullion, and ramen, to canned soups. (14), All citrus products. And watch out for sugar binges. Remember to write down every little detail that appears significant on that calendar, and let your doctor know how it's going.
After a formal diagnosis, a doctor's goal is to help reduce or eliminate the symptoms of a migraine and prevent future attacks.
In regard to treatment, sometimes children, especially young children, do not need any medication to treat a headache. Often there are non-medicinal treatments that can provide primary, or added benefit.
During a migraine attack, a child should be allowed to rest, and even sleep, in a quiet, dark and cool room. Raising the child's head up on a pillow and providing a cool compress for the eyes or forehead can help them feel more comfortable. When at school, a child should be allowed to go to the nurse's office and rest. Sometimes a quick nap is all it takes and they can return to the rest of the school day.
Trigger avoidance and a regular schedule are huge preventive measures that can be taken to avoid the frequency of attacks. Relaxation and stress management techniques can be helpful during an attack and to help alleviate stress before it becomes a full blown an attack. Daily physical activity is also very important in headache management and stress reduction. Two methods that have been well documented to help children with migraine include meditation and biofeedback. There is also much research that suggests hyper-hydration with plain water may prevent frequency in migraine attack.
Once a migraine has begun, several types of medication can alleviate the symptoms. Analgesics, such as acetaminophen or ibuprofen, are first-line pain relievers for treatment of headaches in children and adolescents. The Triptans can be helpful in those children who don't find simple analgesics helpful. There are several different triptans available and two (almotriptan [Axert®] and rizatriptan [Maxalt®]) are FDA-approved for children. In addition, your doctor may also prescribe anti-emetics to stop the nausea and vomiting or a sedative to help a child rest.
Aspirin is not generally recommended for kids, as there is now, well documented evidence linking aspirin to the development of Reye's Syndrome, a rare disorder that children and teenagers can get while they are recovering from childhood infections, such as chicken pox, flu, and other viral infections. Reye's symptoms include nausea, severe vomiting, fever, lethargy, stupor, restlessness, and even delirium.
Children and adolescents who experience migraine attacks more than twice a week and which interfere with school or social activities, may be prescribed a daily medicine to try to prevent headaches. There are no medications that have been specifically designed for migraine so they all come from other categories including anti-seizure, blood pressure and anti-depressant drug classes. Common preventive medicines include beta blockers, tricyclic antidepressants, topiramate, and valproate. Please note: none of these medications are approved for migraine treatment in children. However, research in this area continues with excellent progress and doctors will utilize these medications as "off label" prescriptions.
Frequent headaches, especially those that occur more than once a week, deserve treatment, with both medication and non-medicinal options.  Headaches are not good for the brain and headaches often lead to more headaches. With the right treatment regimen your child can get his or her headaches under control and prevent further progression.
Further questions can be directed below, and look for continued articles on headaches in future posts on The Searchlight Messenger.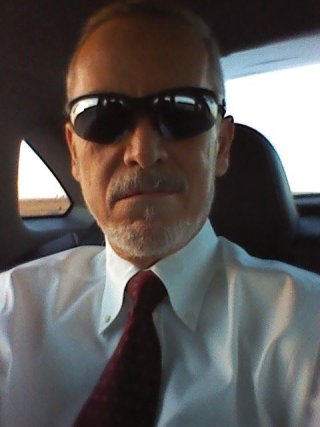 Dr. Counce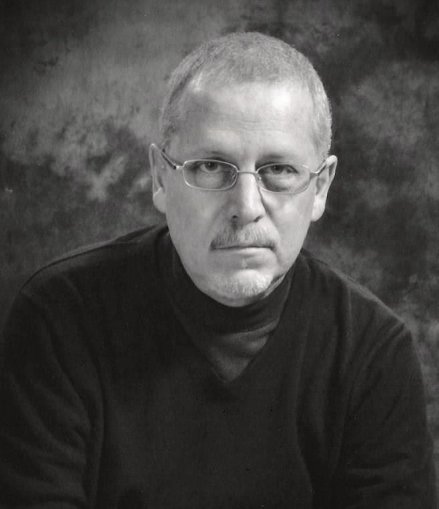 It's been many long years since I graduated from my medical residency. I made Chief Resident so spent an extra year learning how to teach and manage doctors who are full of themselves.
I've seen it all. From the totally clueless senior medical student, to Hospital Chief of Staff. A long time to glean some perspective, and time for introspection. My generation of doctors, was the last to go to college, medical school, and train without computers or smartphones. We didn't even have the internet.
We didn't carry pocket ultrasounds, smartphones, or ophthalmoscopes. All we brought to the bedside was our own brains, a stethoscope, and a compassionate bedside manner. Times have changed. And although we are armed with all kinds of technology, doctors are still doctors, and there aren't very many of us. Moreover, it is predicted that by 2020, the United States will lose half of its physician workforce as doctors make there exodus from an industry that has forgotten about how important we are. Not just anyone can do this. If they could, we would just toss you a human "cookbook" and say "here you go! Fix it yourself!"
I get calls from colleagues everyday, asking how I was able to move into the Education Industry, they want out so badly. The three decades of training in a profession obligated to bring the tip of the sword in science, is a tough enough burden, let alone Corporate America and Ad Hoc Committees telling us how to practice (and they don't even have a License to practice). Throw in "CLIA, OSHA, Semiannual Blood-borne pathogens training, The internet, HIPAA, Managed Care, The doctor crushing Affordable Care Act, and "the straw", ICD-10 ( All of which were thrust upon us in a twenty year span), and you have an already hugely stressful occupation filled with PTSD ready to throw in the towel and say, "Try doing it without us!"
It is still a bold, proud, and academic profession, however, and continues to call to those men and women who can bring not only scientific knowledge, but an understanding ear that listens, holistic care, intelligence, integrity, and a steadfast compassion for mankind.
I continue to train young doctors. These students, interns, and residents are smart, they already know what hard work is, they are all "A" students, hugely ambitious and talented. Many of my conversations with them turn into advice. So this is what they hear.

1. People die; it's not a personal failure on your part. Our weapons against disease cannot outlast the inevitable. Our interventions and therapies can make disease more manageable and prolong life, but death will always be the ultimate and natural conclusion of our efforts.

2. Your choice of specialty will not determine your ultimate life happiness. You are not doomed to misery should you chose not to sub-specialize nor are you guaranteed happiness if you do. Choose something you enjoy, Choose a specialty that provides a lifestyle congruent with your values. But don't confuse intellectual intrigue with life happiness; there is so much more to the latter that has nothing to do with medicine.

3. Remember what it means to be a normal person. To retain a sense of awe in what you now get to do on a regular basis. To be able to explain things in non-medical terms the way you learned them before being indoctrinated. To feel sadness, joy, grief, loss, elation. To remember the viewpoint of suffering.

4. Keep friends outside of medicine. You'll be more human. And more interesting.

5. Guidelines are helpful, but they are not strict rules. Don't try to meet every guideline while losing site of the big picture. You wouldn't want your 95-year-old grandma on a high dose statin to prevent a heart attack, metformin for the elevated fasting glucose only apparent within the past year and three blood pressure pills that make her feel dizzy all the time to achieve some magic number that no one agrees on anyway. Don't subject someone else's grandma to that either.

6. Retain your humility. When family members say, "Something's not right with Grandpa," listen to them. They are usually right. Ask questions when you don't know the answer. It can be especially humbling to do so in front of your colleagues, but your pride is no longer your priority. Your priority is your patient, without exception.

7. Be kind in your comments about the "outside community doctor." There is a high likelihood you will be that person at some point in your career. They usually aren't as dense as you might think; they are just struggling to provide the same perfect care you are in a very imperfect system.

8. Burnout is inevitable. Plan for it. Write down what drew you to medicine in the first place. Use it to keep yourself motivated. Learn to unplug. Turn that thing you call "a phone" off. Don't overlook your own health. Mental or physical.

9. Other services are not your enemy. Be kind when someone calls you with a "dumb consult"; you have likely called one yourself.
10. Avoid perpetuating the cycle of abuse. The profession of Medicine has been built on a "train by intimidation" approach since Osler. We are well known to "pimp" each other in an effort to show academic prowess. Just because you were demeaned and humiliated as a student or resident does not mean you are entitled to do the same to your younger colleagues. They are no more "unmotivated," "lazy," or "arrogant" then you were. We are all a bunch of prima donnas. Turn it down a notch!

11. Think about how your orders affect your patients Holistically. How the orders may actually contribute to their suffering and discomfort. Nurses have been asking for us to do this for years.
12. Be mindful of the habits you cultivate. How you speak to patients, families, nurses. How you treat your family when you are stressed. Your eating habits, your spending habits, your sleep habits. These will follow you past residency, for better or for worse. Make sure they have been chosen with intention.

13. Medical training is expensive. Most of us have debt. Just because you have a big salary out of residency, doesn't mean that you are wealthy. Do the math and avoid the temptation to increase your debt further immediately on graduation with a huge new house, car or other toys. A few years of frugal living will pay dividends later on.

14. It doesn't automatically get better after residency. Hate to break it to you, but it's the truth. But it can be great if you prioritize what's really important. Just pick those priorities carefully.

15. Don't forget that the word "Doctor" means "Teacher", doctor.

Lastly, the advice I give to every young doctor I mentor: You must remember that the medical profession is like a jealous lover. It requires all of your time, and all of your energy. It will tolerate nothing less. The people who seek us, need us, and need to trust us. This trust can never be betrayed.
Always stand with a smile, never be impatient, and always give your patient hope. Be as passionate in your craft as you are gentle in friendship, and make everyone who crosses your path, glad they met with you today."
Dr. Counce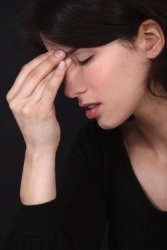 Headache is one of the most common pain disorders seen in outpatient practice, and the authors of the current study provide a brief overview of the epidemiology and larger consequences of headache. Nearly everyone experiences headache at some point, and the prevalence of recurrent, severe headaches approaches 25%.
The high prevalence of headache is associated with substantial societal costs. There are approximately 12 million clinician office visits for headache per year in the United States, and headaches are estimated to cost the US economy $31 billion per year. The evaluation of headache accounts for some of this financial cost, but it can also have severe medical consequences. One study estimated that 4000 additional cancers were promoted by the 18 million computed tomography (CT) scans of the head performed in the United States in 2007. Another study found that the majority of all CT imaging of the head and brain were inappropriate, based on current recommendations. Most inappropriate CT imaging was ordered for headache.
The inappropriate use of resources in the management of headache has led to recommendations to reduce the use of brain imaging and physician referral, as well as limited use of opioids and barbiturates in the treatment of headache. But are clinicians following these recommendations? The current study by Mafi and colleagues explores this issue.
Study Synopsis and Perspective
Contrary to practice guidelines, clinicians treating patients with headache are increasingly ordering costly imaging tests and referring patients to other physicians, and they are doing less counseling on lifestyle changes, authors of a new review suggest.
The researchers found an almost doubling of the use of CT and magnetic resonance imaging (MRI) in a recent 10-year period.
Although given the nature of the study they could not determine which referrals or imaging studies were not appropriate, the trend toward a doubling of these tests is concerning, said lead study author John N. Mafi, MD, fellow, general internal medicine, Beth Israel Deaconess Medical Center, Boston, Massachusetts.
"We have no reason to suspect that headache is a disease that epidemiologically or pathophysiologically has changed over the past decade, so this, we think, is inappropriate changes in physician practice patterns."
The study was
published online
January 8 in the
Journal of General Internal Medicine
.
Inappropriate Changes?

Researchers used data from the National Ambulatory Medical Care Survey (NAMCS) and the National Hospital Ambulatory Medical Care Survey (NHAMCS) from January 1, 1999, to December 31, 2010. Both surveys obtain nationally representative samples of ambulatory patient visits across the United States.
From these surveys, researchers identified ambulatory visits (excluding emergency department visits) with a chief complaint and/or a primary diagnosis of headache. They also included those with secondary complaints and diagnoses of headache but unrelated primary reasons for the visit (eg, hyperlipidemias).
In the group of patient visits with a chief complaint of headache (80.8%), the surveys provide duration or context of symptoms in 5 categories: new onset (<3 months), acute-on-chronic flare-up, chronic routine, routine/preventive, and preoperative or postoperative visit.
Researchers studied 4 types of measures: use of advanced imaging, including CT and MRI; referrals to other physicians; counseling on diet, nutrition, exercise, mental health, and stress management; and use of medications.
The analysis included 9362 visits related to headache, which represented approximately 144 million visits during the study period. Almost 75% of the patients were women, and their mean age remained the same during the study, at approximately 46 years.
The study showed that advanced imaging, including CT or MRI, increased from 6.7% of visits in 1999-2000 to 13.9% in 2009-2010 (P < .001), as did referrals to other physicians, which rose from 6.9% to 13.2% (P = .005).
Although rare, there are "real concerns" about kidney injury due to use of contrast dye and radiation during imaging tests, commented Dr Mafi.
The study showed that during the same study period, counseling for headache prevention declined from 23.5% to 18.5% (P = .041).
But there were also somewhat encouraging results. For example, use of opioids and barbiturates, which are not recommended for headache, remained the same at approximately 18%.
"That's still quite a high number for a discouraged medication, so there's lots of room for improvement," commented Dr. Mafi.
Also, preventive medication for migraine, such as verapamil, amitriptyline, propranolol, and topiramate, nearly doubled — from 8.5% to 15.9% (P = .001). Abortive therapies, such as triptans and ergot alkaloids, rose from 9.8% to 15.4% (P = .022).
Use of nonsteroidal anti-inflammatory drugs and acetaminophen remained stable at roughly 16%.
The trends remained after adjustment for age, gender, race, geographic region, insurance status, symptom duration, urban location, and whether the physician was identified as the primary care practitioner. As well, there were similar trends between visits related to migraine vs nonmigraine headache, although patients with migraine received triptans/ergot alkaloids and preventive therapies more often, and their use of opioid or barbiturates was higher.
Use of CT/MRI rose more rapidly for those with nonmigraine headache, as did referrals to other physicians.
Acute vs Chronic
As for acute vs chronic headache, again the trends were similar. Use of CT/MRI appeared to rise more rapidly among patients with acute symptoms, although this difference did not achieve significance.
In addition, patients with chronic headache had lower adjusted odds of receiving referrals to other physicians (odds ratio [OR], 0.59; 95% confidence interval [CI], 0.42 - 0.82) or undergoing advanced imaging (OR, 0.47; 95% CI, 0.35 - 0.63) compared with other presentations. However, there were no significant differences across time as trends in referrals and imaging still nearly doubled for both groups.
Numerous factors are driving these trends, including a growing number of assertive and demanding patients, the authors suggest. "They come in and say 'I need an MRI for my headache' as opposed to 'I have a headache'," said Dr Mafi, adding that MRI and CT are more available now than ever before.
As well, physicians have an incentive to make patients happy because they are increasingly being rated on satisfaction surveys, said Dr Mafi.
There are also financial incentives for physicians to do more testing and concerns about legal liability if tests are not ordered.
Time constraints are another contributing factor. "There is simply not enough time during the visit to counsel" patients on making lifestyle modifications to help treat their headache, said Dr Mafi.
Reversing the trends will require a change in approach to reimbursement that relies less on the physical clinician visit and more on new technologies, said Dr Mafi.
"Rather than lengthen the visit or pay doctors more, I think we need to move away from that 20th-century mindset and really think about reimbursing care across a continuum of time," he said. "We need to think about reimbursing high-quality care at any time, whether it's electronic or through a secure email message between the patient and physician, or an electronic visit or telemedicine visit where patients can contribute to their records online and have the doctor provide feedback."
Appropriateness Unclear

For a comment, Medscape Medical News reached out to Elizabeth Loder, MD, chief, Division of Headache and Pain, Brigham and Women's Hospital, Boston, Massachusetts, and immediate past president, American Headache Society (AHS), who headed the AHS "Choosing Wisely" project that looked at opioid prescribing.
The new study was well done, has "some fascinating findings," and is important in light of the fact that headache treatment and management trends are a neglected medical problem, said Dr Loder.
However, she raised several issues about interpretation. For one thing, she pointed out that the NAMCS and NHAMCS do not provide information that would help determine whether imaging studies were appropriately or inappropriately ordered.
"In clinical practice, we see both underuse and overuse of imaging studies. Patients with complex, refractory chronic headache problems frequently have multiple — usually unnecessary — imaging studies. In contrast, it remains common for us to see in a headache clinic patients with worrisome presentations of headache who have not been imaged."
The data suggest that much of the increase in imaging may be due to an increase in acute as opposed to chronic headache, said Dr Loder. "This is exactly the situation where imaging is most likely to be appropriate."
As well, the results show that imaging is more common in patients with nonmigraine headache rather than migraine headache. "Again, this is a situation where imaging may well be appropriate."
Dr Loder stressed that when the AHS formulated its "Choosing Wisely" recommendations, the committee felt that evidence to discourage imaging was strong only for patients with stable headache who met criteria for migraine.

According to the recommendations, imaging in patients without migraine is not necessarily inappropriate.
"The proportion of scan abnormalities is higher in patients with nonmigraine headaches and we did not feel evidence was sufficient to discourage imaging in those cases."
Dr Loder also noted that the increase in imaging and referrals has occurred alongside an "enormous downward pressure" on the time physicians can devote to patient concerns during an office visit. Physicians have to spend more time on paperwork, electronic medical record "meaningful use" requirements, and other things, she said.
"Ordering tests and making referrals are both relatively quick ways to demonstrate concern for a patient's symptoms and maintain patient satisfaction."
She pointed out that although some guidelines or recommendations encourage physicians to counsel about diet, nutrition, and lifestyle, these are based only on expert opinion. "The evidence that this type of counseling actually improves patient outcomes is thin to nonexistent."
She also noted that the "Choosing Wisely" recommendations were developed on the basis of processes that are less rigorous and detailed than those used to create actual guidelines (eg, those developed by the American College of Physicians in 2000), and the two probably should not be confused.
Low Value

"'Choosing Wisely' recommendations are intended to identify practices that often — although not always — represent low-value care and that patients and physicians should discuss and question," said Dr Loder. "That is not the same thing as saying they are always inappropriate."
According to these recommendations, situations exist where the use of opioids and barbiturates may be appropriate, although they should not be first-line treatments in most situations, said Dr Loder. Similarly, the recommendations encourage the use of advanced imaging with MRI rather than CT in nonemergent headache for which imaging was thought to be appropriate.
"I think the authors are overstating the case for limiting imaging studies when they say that there is 'broad agreement' on these issues and characterize these things as 'low-value services.' They are not inherently low value — they are low value only in specific contexts."
Dr Loder found it "very interesting" that among those presenting with headache, women were significantly less likely than men to have imaging studies.
Dr Mafi and Dr Loder have disclosed no relevant financial relationships. Dr Loder is acting director of research at the BMJ but noted that although she is paid for that work, her comments do not necessarily reflect the views of the BMJ, the AHS, or Brigham and Women's Hospital.
J Gen Intern Med
. Published online January 8, 2015.
Abstract
Study Highlights
Researchers used data from visits recorded in the NAMCS and NHAMCS between 1999 and 2010 to evaluate the treatment of patients with headache. These surveys recorded information from 112 primary geographic sites around the United States.
All visits in the current study featured a primary diagnosis (80.8% of the sample) or secondary diagnosis (19.2%) of headache. Researchers excluded visits that included warning signs of a potential serious cause of headache, such as fever or neurologic examination findings.
Researchers evaluated the application of 4 standards of quality of care:
Minimizing the use of advanced imaging, such as CT or MRI
Minimizing referrals to other physicians
Offering clinician counseling on lifestyle modifications to treat headaches
Avoiding the use of opioids and barbiturates in favor of preferred medical treatment
The main study outcome was adherence to these best practices across time. Researchers stratified their results based on the diagnosis of migraine vs nonmigraine headache and the duration of symptoms. They considered acute or new-onset headaches as the reference standard for evaluating the application of best practices.
Study results were also adjusted to account for age, gender, race/ethnicity, insurance status, whether the treating physician was the patient's primary care provider, and urban vs rural setting.
The researchers focused on 9362 office visits for headache. The mean age of the patients was 46 years, and three-quarters were women. More than 70% of patients were white.
The majority of visits for headache were for acute or new-onset pain.
The application of advanced imaging for headache increased during the study period, from 6.7% of visits in 1999-2000 to 13.9% in 2009-2010. The respective rates of referrals to other physicians were 6.9% and 13.2%.
The percentage of visits featuring counseling decreased from 23.5% in 1999-2000 to 18.5% in 2009-2010.
Regarding treatment, approximately 16% of patients were treated with acetaminophen or nonsteroidal anti-inflammatory drugs, with little change during the study period. Triptans and ergot alkaloids were prescribed in 9.8% of patients in 1999-2000 and 15.4% in 2009-2010. Treatment with preventive medications also increased, from 8.5% at the outset of the study to 15.9% in 2009-2010. Approximately 18% of patients received an opioid or barbiturate, with little change during the study period.
Patients with migraine headache were more likely to receive opioids or barbiturates compared with patients with nonmigraine headache.
However, nonmigraine headache was associated with higher rates of advanced imaging compared with migraine headache.
Chronic headache was associated with less imaging and fewer referrals compared with acute headache.
Compared with other physicians, primary care physicians were less likely to order advanced imaging and more likely to provide counseling to patients with headache.
Female gender was associated with lower rates of referral for imaging, but health insurance status failed to affect any of the study outcomes.
Clinical Implications
The prevalence of recurrent, severe headaches approaches 25%. There are approximately 12 million clinician office visits for headache per year in the United States. The inappropriate application of head CT imaging for headache has been implicated in promoting higher rates of cancer. The most common indication for inappropriate CT imaging is headache.
The current study by Mafi and colleagues suggests that physicians are actually doing worse across time in offering best practices to patients with headache, particularly regarding patient referrals and counseling. Rates of preventive medications for headache did increase across time in the current study.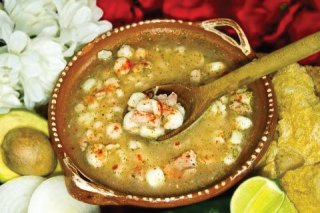 Slow Cooker Posole (Hominy Stew) is easy to prepare, can be ready to eat in 4 hours, and tastes really good. Well, that is, if you like spicy Southwestern New Mexican style cuisine. This is actually my Mom's recipe, which is modified for those of us who appreciate good kitchen engineering, but are constantly on the move, working, going to school, and on a regular workout at the gym. Yeah, really busy all the time.
I once joked that I'm so busy, if I could take in all my meals as a liquid drink once or twice a day, I would do it. I guess at the time, I wasn't really kidding. Thing is, any doctor will tell you this is an unhealthy choice. We aren't plants, right? Although, I've met some people who act like house plants.
This posole recipe will feed four people until they are stuffed. I'm not kidding. This is a high protein and high calorie meal perfect for a cold winter's day. This is an old Southwestern meal, meant to be hardy, and stay with a hard working cow-hand all day.
There are as many recipes for posole, as there are for chile. And even though I say this is a faster path to good posole, you'll notice, it's still work, but to any culinarian, it's really "play", isn't it?
So here it is. You'll have fun making this dish while you're getting other "stuff" done:
You will need:
1.      1 lb. ground pork! Yep, I'm a vegetarian, but not when someone throws a bowl of posole in front of my face! Make sure it's fresh, and organic though. This is hard to find in many places. Authentic posole uses pork shoulder which is prepared as diced chunks, and seared first. You don't have time for this. If you can't find fresh ground pork, just have the butcher grind a fresh pork tenderloin, and you're good to go.
2.      1 carton, Swanson's Chicken Broth, the real stuff, not the "lite" nonsense. Organic, and without MSG, is the best health choice.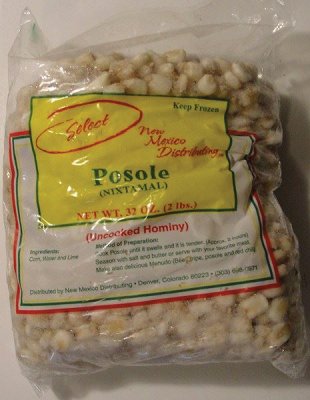 3.      2 cups water. You need this because the hominy gets thirsty.
4.      ½ teaspoon salt.
5.      1 lb. frozen uncooked posole, thawed. Yeah, don't use "canned" (48 oz.) unless you are desperate. Authentic posole requires about 1 to 2 lbs. of hominy corn cooked and prepared until the corn bursts. You don't have time for this. You'll be in the kitchen all day.
6.      1 small onion, chopped.
7.      2 cloves garlic, minced.
8.      1 teaspoon crushed oregano.
9.      3 tablespoons ground red chili. Yeah, "count em", three. Authentic posole must always have a good punch, and bite a little. This is a New Mexican recipe, man! You can put in more if you like, but if it's good red pod from Hatch, New Mexico, three will make your brow sweat.
Throw a slow cooker liner in the slow cooker. Turn it on high. Crumble the pork into the cooker. I know what you're thinking. You're not draining anything. That pork fat is the flavor we're looking for in good posole.
Toss in the chopped onions, minced garlic, oregano, and ground red chili. Now pour in the chicken broth and water, then the salt. Always add salt to your liquid, not the liquid onto salt. The salt will go into solution immediately (that's what we want). Now add the frozen posole that has been thawed. Stir it well.
Put the lid on the slow cooker. Clean and wash whatever you haven't already. Walk away. Go get something else done. You just engineered a brilliant meal whose reward is soon coming.
Check it every hour and stir, then after 2 hours, turn the cooker down to low, and stir. Keep checking, and stirring every hour until done. This depends on how hot the "high" on your slow cooker gets. If it was boiling during the first 2 hours when you turned it down, it should be ready to eat in 4 hours from start to finish.
I have made this dish with black beans too, and many recipes call for pintos or black beans,
but I think beans of any style take away the corn flavor of hominy.
I like to garnish my posole with combinations of diced tomatoes, diced onions, fresh cilantro, and avocado with a splash of lime, or shaved lime and jalopeños.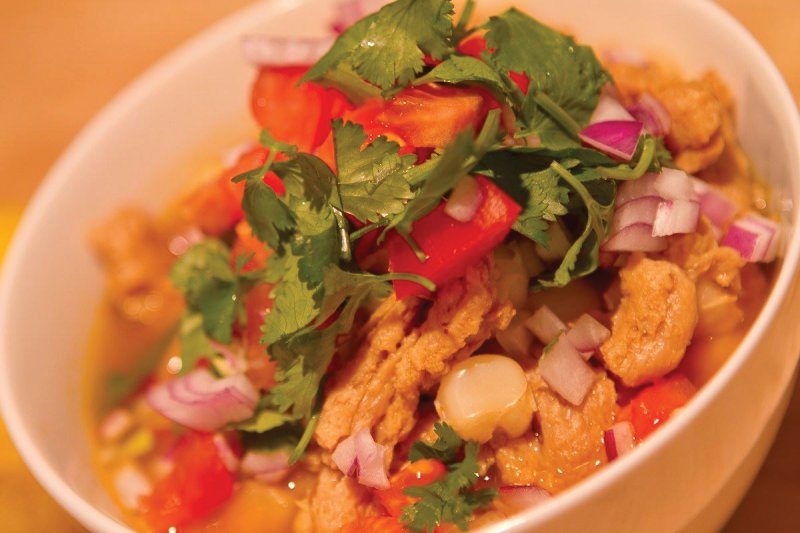 Don't forget the tortillas, and sopapillas.
Enjoy!

I am often asked how I draw water drops. Although my medium of choice is colored pencils, I do work with watercolor, and watercolor pencils. But the technique remains similar in all three of these media.
I generally start with wax or masking fluid as demonstrated below, then work with pencil or colored pencil in and around the borders. This is especially important in photorealism works.
Another great medium is tempera, or egg tempera, made famous by Leonardo Da Vinci's water droplet technique. But watercolors bring a dimension of blending that is bright and easy to render once practiced.
Below are the general steps utilized when we render these into our artwork. A well known American artist, Birgit O'Connor, known for her great watercolors, demonstrates below, how you can also draw or paint with this technique.
This is the first in many visual art rendering techniques we will make available in The Searchlight Messenger. Of course most people know that I work from photographs and very patient models who sit for hours.
To practice, find a good close-up photograph of water droplets to draw from, then have fun trying this technique. I think you will be very pleased with the art you produce.
O'Connor has been featured in Watercolor Artist and The Artist's Magazine, and continues to be a great resource for those learning how to master the medium. Scroll down for one of her quick tips on watercolor painting for beginners.
"Watercolor has always been perceived as a very unforgiving medium that offers very little control," says O'Connor. "This can cause a lot of frustration. But the effects and luminous washes possible with watercolor are unrivaled. In order to take advantage of the way watercolor works, there are some basic things you need to know."
Find the Proper Materials
Using brushes that are too small or a poor grade of paper are paths to frustration.
Think Backward
Instead of beginning with the darks and then adding the lighter colors, begin with the lighter areas and then move toward the darker colors.
Simplify
As a self-taught artist with years of experience, I have found that it is most important to simplify. I have tried to convey this through my articles, books and DVDs.
Use Enough Water
Once you have an understanding of how to really use water and color to your advantage, the rest is up to you. The world is wide open. 
There is a very simple painting technique you can use to add water drops to a painting. A realistic water drop creates a three-dimensional illusion and leaves a lasting impression on the viewer.
Get an idea of how this technique works by doing this simple painting exercise.
Materials you need
Masking fluid
1/8 sheet Arches paper
Large wash brush
No. 8 and No.14 synthetic brushes
Incredible nib or bamboo drawing pen
Color: permanent alizarin crimson, indigo


Draw the drop:
Draw an oblong circle approximately 1 inch long, and then place a small dot of masking in the upper left hand corner.
Crimson Wash:
After the masking fluid has completely dried, apply a wash of permanent alizarin crimson over the entire area extending past the drop approximately 4 inches (MM) on either side, leave enough room on the outside edges so the effect is not hindered and the drop can stand out.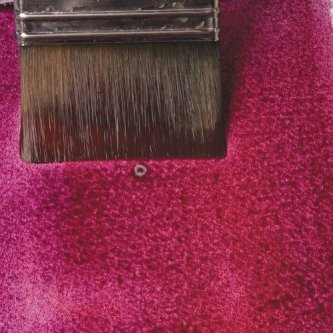 Water application:
Once the wash has completely dried, reapply water only to the inside of the drop, allow the pigment to soften then lift out the color from in the inside using a No. 14 synthetic brush, you can vary the size and type brush (acrylic brushes, q-tips and paper towels work), anything to lift color out.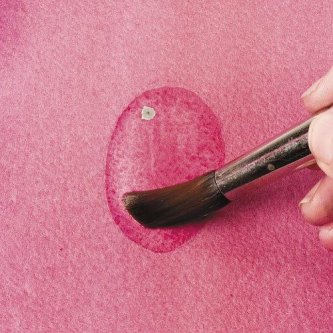 Add shadow:
Before adding the shadow allow the drop to completely dry again or the color can bleed back in. You want a nice crisp line. Using a No. 8 synthetic with a mixture of permanent alizarin crimson and a small amount of indigo, then add the shadow just below the drop, tapering up the side to define the edge.
Add color to shadow:
Now remove the masking from the drop and lift some color out of the shadow. This helps to show light refracting through the drop.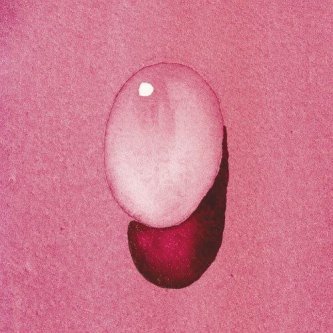 Birgit O'Connor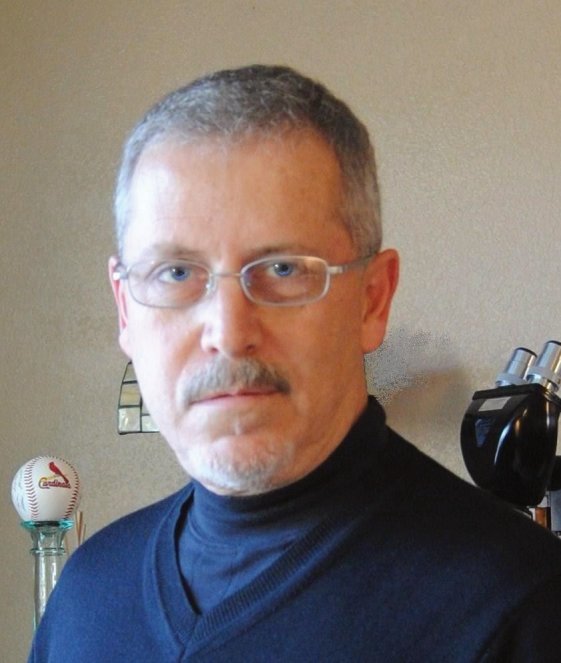 The philosophy of teaching I have embraced is based on the belief that learning is student centered and that students need to be equal partners in the learning process. There must be present, a student mentor relationship of trust. There should, however, always be an authoritative presence in the mentor. This leadership should be omnipresent, whether in the classroom or online. The mentoring teacher's role involves using his expertise to place necessary resources in the hands of the student and to train him to be not just knowledgeable in his chosen fields of study, but to become an expert at resourcefulness and seek the role of "teacher' himself. It is here where leadership is taught through example.
Now that the majority of teaching is performed on an online forum, students now know that the teacher's role in the online classroom is to be a facilitator, in addition to being a provider of information. As with my on campus students and students whom I tutor, I create multiple discussion questions to keep the online discussion exciting and stimulating, and to address the multiple backgrounds and interests of my learners. With all pupils, I provide ongoing rhetorical, written, auditory and visual illustration in my classroom environment, particularly in Anatomy and Physiology as well as Microbiology, Hematology, and Clinical Chemistry, in addition to General Biology. I am always there to support them as they seek their answers, and encourage them to work together to get the most out of their learning. Detailed descriptions of writing assignments should always be provided so that students are able to see how a good finished product shines.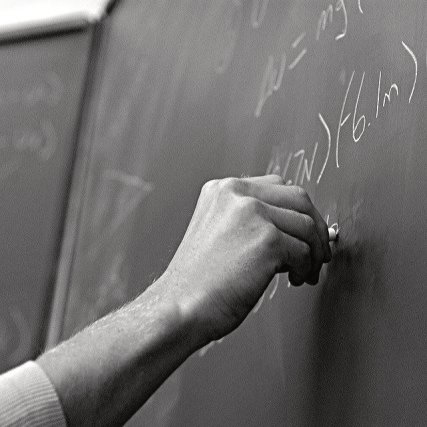 To me, the most important skills that I can help a student develop are the skills of observational resourcefulness and abstraction. This incorporates their ability to critically think about the information sought, and writing cohesively as to reveal their own expertise when studying the medical sciences and biology. This didactic experience moves the student easily into the domain of the practicing clinician or professional biologist. Every course I teach is seen through the lens of objective information processing and critical thinking skills needed to be effective in the practice of science.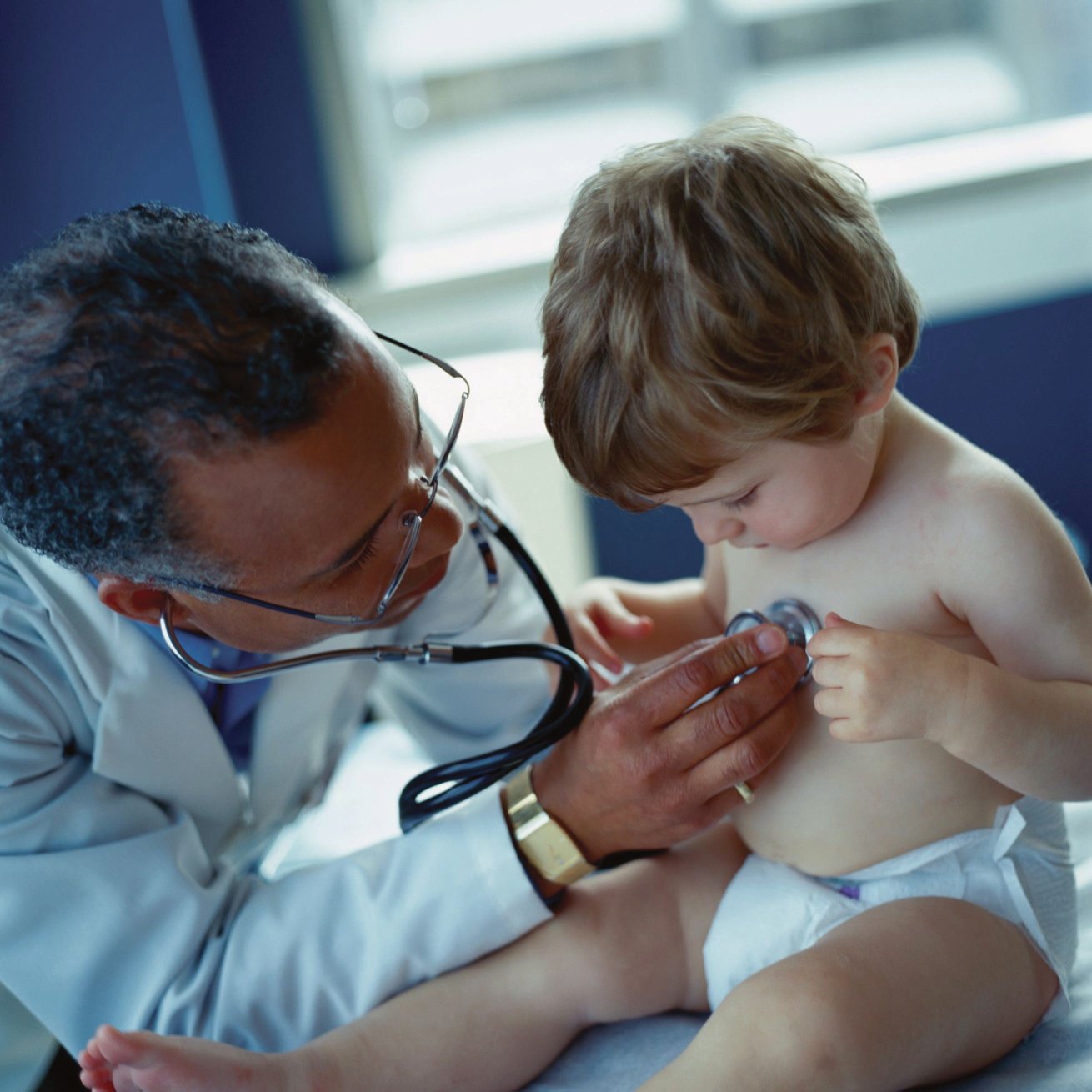 I am passionate about the use of writing skills as a technique in teaching students to be more aware of their thinking and to be careful and reasoned in their acceptance of new scientific information. If they leave me with a healthy skepticism of information and the skill to use technology to access better evidence, I will have accomplished my goal, and know that I have helped produce another professional.
Dr. Counce
/