Shopping Cart
Your Cart is Empty
There was an error with PayPal
Click here to try again
Thank you for your business!
You should be receiving an order confirmation from Paypal shortly.
Exit Shopping Cart
The Venture 17 Division Of Education
THE CONSERVATORY OF MEDICAL ARTS AND SCIENCES

THE SEARCHLIGHT MESSENGER
Many of you have read my article on migraines entitled
Is My Headache a Migraine
. Recently I have been approached with questions from my college campus students regarding their children and the brittle headaches their kids endure. Two students in particular stated that their child's doctor had diagnosed them as having migraines, prescribed the medicine, periactin as needed, but did not explain to them what migraines in children are really all about.
This is a little disturbing to me, as I feel the more educated my patients are, the better they are able to manage their headaches and lead normal healthy lives. This falls on the treating doctor, and unfortunately, it seems this new era of doctors is in such a hurry, it has forgotten how to teach. Osler would role in his grave!
This part of treatment is obviously more important than the "periactin". And both should be part of an overall plan. "Written down and easy to follow", by both the parents and the little one.
So, I thought this would be a good time to again discuss this very debilitating disorder. No one ever wants to see a child suffer through these. I recommend reviewing the above article in addition to this one.
When you think about someone having a headache, you probably think of an adult. But many kids have headaches too, and for many of the very same reasons that adults have them.
Children and teens can experience muscle tension or migraine headaches. Among school age children ages 5 to 17 in the United States, 20% are prone to headaches. Approximately 15% of these kids experience muscle tension headaches and 5% are dealing with migraines.
Chronic or frequent headaches can be tough to handle, and are even harder to understand when you are young, especially if you do not know anyone else who has them.
By the time they reach high school, most young people have experienced some type of headache. Fortunately, less than 5% of headaches are the result of serious disease, such as a tumor, abscess, infectious disease, or head trauma.
Most headaches are muscle tension type, the result of good and bad stress, sleep issues, or in a few instances, environmental or food triggers. About 5% of recurrent headaches will be diagnosed as migraine.
Episodic headaches are those that occur a few times a month at most. Chronic headaches occur with much more frequency, even several times in a week. If a child who has only had an occasional headache (once or twice a month) starts experiencing them more frequently (two, or three times a week), then these should be considered chronic and medical attention should be sought as soon as possible.
One of the most frustrating aspects of chronic headaches is the stress factor. Avoiding a known trigger is usually easier than avoiding stress. Young people want to do well on tests and in school, and they want to attend important events, but anticipating a math quiz or musical recital, or eagerly looking forward to a party or being in the school play, can result in anxiety or excitement. And, for some kids, this leads to a headache.
Up to 4% of children have their first headache before they reach elementary school, and they may not yet know how to describe the pain. If a young child has been crying or not eating, or has been restless or irritable, consult with your doctor about finding the source of discomfort or pain. Remember, the child has no idea what is happening and this can be very frightening.
The more knowledge (and easy to understand guide lines) school health officials, as well as parents have about children and chronic migraines, such as common triggers, symptoms, prevention, and treatments, the easier it will be to identify the child who is suffering through these headaches.
The best evidence based approach to treatment, interestingly, is the more holistic approach to little patients. It entails two things: 'chronic therapy', which addresses decreasing the frequency and intensity of the headaches, and 'acute therapy', which gives the patient and parents weapons to stave off an evolving attack.
As I have discussed in other articles, in adults, a migraine's throbbing head pain usually occurs on one side of the head, but in children it can affect both sides. The migraine is often accompanied by nausea, vomiting, dizziness, blurred vision, sensitivity to light and sound, and changes in temperament and personality. A headache's duration varies from individual to individual. But, generally, unlike adult migraine, which can continue up to four days, a child's migraine might be as short as one hour or may last for a day or so. Children also improve more rapidly to sleep. So, the best treatment for children is a nap in a quiet, and dark room.
About 15% of kids experience a migraine headache with an Aura. A typical aura is seeing colored or flashing lights, blind spots, or wavy lines or feeling a tingling in the face or an arm or leg. An aura alerts a migraine sufferer to the onset of a headache, warning the child several minutes before the pain starts. A small percentage of migraine sufferers also encounter temporary motor weakness, as they may lose their sense of coordination, stumble, or have trouble expressing themselves.
Young children with migraine may not have head pain at all but rather experience recurrent stomach problems or dizziness. These types of migraine are called migraine variants (Migraine Variants will be addressed in a future article). Children who have migraine also are more prone to motion sickness.
For most kids, migraine is inherited from a parent. Migraine occurs because of alterations in a person's genetic makeup.  An individual migraine attack is often triggered by a particular environmental or emotional event. In some cases, triggers can be identified. Among the most commonly recognized ones are stress (good or bad), a change in routine, a change in sleep pattern, bright lights or loud noises, or certain foods and beverages. Let's look at these for moment.
One of the things I first have patients, especially children do regarding brittle migraines, is keep a diary of foods, sleep patterns, and other possible triggers. The best way to do this is to get the whole
family involved, and use a big wall calender with plenty of space for everyone to write down what they observe, as one person may notice something another didn't.
There are many triggers in childhood migraines that should be weeded out. Foods are huge, but other things as mentioned above, like stress level, even positive stressors like more money, new teacher, family gatherings, etc. can be big. Sleep can be a major player. I can't stress enough, the value of regular sleep patterns and at least 9 hours of sleep every day for kids.
Food is probably the biggest player, so you have to read labels closely. Here are the biggest triggers I've seen in practice:
(1), Caffeine in any form, even in medicines. Keep in mind that caffeine is also used to treat headaches, but can be a two edged sword, and, induce "rebound phenomena". (2), Mint, it's in everything, start tossing it out. (3), Red food dyes. (4), Yellow food dyes. (5), Hard aged cheeses, like Parmesan, and cheddars, remember also, that cheeses are not naturally yellow ( they have yellow dye in them). (6), Pizza. (7), Lunch meats. (8), Hot dogs and sausages. (9), Bacon, use "fresh-side", or "sugar cured".
The above meats have nitrates in them which induce migraines.
(10), chocolate in any form. (11), yogurt. (12), Chinese food (oriental).
(13), The additive, Mono-Sodium Glutamate (MSG) is a monster and must be avoided, it is in everything from snack foods, frozen foods, bullion, and ramen, to canned soups. (14), All citrus products. And watch out for sugar binges. Remember to write down every little detail that appears significant on that calendar, and let your doctor know how it's going.
After a formal diagnosis, a doctor's goal is to help reduce or eliminate the symptoms of a migraine and prevent future attacks.
In regard to treatment, sometimes children, especially young children, do not need any medication to treat a headache. Often there are non-medicinal treatments that can provide primary, or added benefit.
During a migraine attack, a child should be allowed to rest, and even sleep, in a quiet, dark and cool room. Raising the child's head up on a pillow and providing a cool compress for the eyes or forehead can help them feel more comfortable. When at school, a child should be allowed to go to the nurse's office and rest. Sometimes a quick nap is all it takes and they can return to the rest of the school day.
Trigger avoidance and a regular schedule are huge preventive measures that can be taken to avoid the frequency of attacks. Relaxation and stress management techniques can be helpful during an attack and to help alleviate stress before it becomes a full blown an attack. Daily physical activity is also very important in headache management and stress reduction. Two methods that have been well documented to help children with migraine include meditation and biofeedback. There is also much research that suggests hyper-hydration with plain water may prevent frequency in migraine attack.
Once a migraine has begun, several types of medication can alleviate the symptoms. Analgesics, such as acetaminophen or ibuprofen, are first-line pain relievers for treatment of headaches in children and adolescents. The Triptans can be helpful in those children who don't find simple analgesics helpful. There are several different triptans available and two (almotriptan [Axert®] and rizatriptan [Maxalt®]) are FDA-approved for children. In addition, your doctor may also prescribe anti-emetics to stop the nausea and vomiting or a sedative to help a child rest.
Aspirin is not generally recommended for kids, as there is now, well documented evidence linking aspirin to the development of Reye's Syndrome, a rare disorder that children and teenagers can get while they are recovering from childhood infections, such as chicken pox, flu, and other viral infections. Reye's symptoms include nausea, severe vomiting, fever, lethargy, stupor, restlessness, and even delirium.
Children and adolescents who experience migraine attacks more than twice a week and which interfere with school or social activities, may be prescribed a daily medicine to try to prevent headaches. There are no medications that have been specifically designed for migraine so they all come from other categories including anti-seizure, blood pressure and anti-depressant drug classes. Common preventive medicines include beta blockers, tricyclic antidepressants, topiramate, and valproate. Please note: none of these medications are approved for migraine treatment in children. However, research in this area continues with excellent progress and doctors will utilize these medications as "off label" prescriptions.
Frequent headaches, especially those that occur more than once a week, deserve treatment, with both medication and non-medicinal options.  Headaches are not good for the brain and headaches often lead to more headaches. With the right treatment regimen your child can get his or her headaches under control and prevent further progression.
Further questions can be directed below, and look for continued articles on headaches in future posts on The Searchlight Messenger.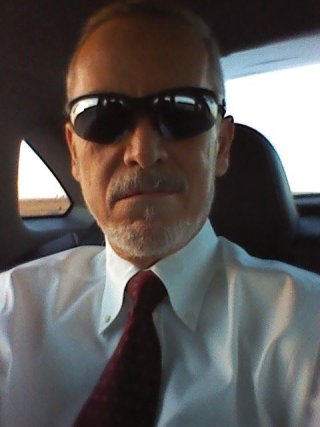 Dr. Counce
Underlying much of the controversy surrounding Maintenance of Certification (MOC), is the question of how much, or even whether, the process as currently structured actually improves physician performance and/or patient outcomes.
On February 3, 2015, many physicians received a surprising email from Richard Baron, MD, MACP, president and chief executive officer of the
American Board of Internal Medicine
(ABIM). Referring to the board's controversial maintenance of certification (MOC) program, Baron wrote, "ABIM clearly got it wrong. We launched programs that weren't ready and we didn't deliver a MOC program that physicians found meaningful…We got it wrong and sincerely apologize. We are sorry. "
Baron's email— which went to the approximately 200,000 internists and practitioners of 20 sub-specialties who have obtained their board certifications from the ABIM—followed by a few weeks (and many believe was at least partially in response to) the announcement a new organization, the
National Board of Physicians and Surgeons
(NBPAS), with the announced goal of giving doctors "an alternative route for continued board certification." It is led by Paul Teirstein, MD, chief of cardiology at the
Scripps Clinic in La Jolla, California
, and an outspoken MOC critic.
While the controversy surrounding MOC remains far from settled, it seems clear that critics of the process and of ABIM have scored some significant gains, by forcing ABIM to review or scrap some elements of MOC, and by possibly opening new paths to maintaining certification.
Evolution of MOC requirements
The creation of NBPAS and the ABIM's apology are but the latest developments in a long-simmering dispute over how doctors should best keep their skills and knowledge up-to-date—and prove that they are doing so. The controversy dates to the 1990s, when the ABIM instituted a policy whereby, beginning in 2000, physicians who certified after 1990 would have to recertify every 10 years. (Until then certification had been life-long.) The change was subsequently adopted by the other 24 boards comprising the
American Board of Medical Specialties
(ABMS).
The 10-year maintenance requirement produced some grumbling among doctors, but no organized resistance. That changed at the start of 2014 when ABIM announced that doctors would need to earn accreditation points on a continual basis over the 10 years between taking the recertifying examination. Moreover, doctors who had board certified before 1990 would be listed as "certified, not meeting MOC requirements" on the ABIM's web site.
For Teirstein and many of the physicians boarded by the ABIM, these latest changes were the final straw. They were further incensed by what they regarded as the excessive growth of the nonprofit ABIM—whose budget exceeded $59 million—and the nearly $29 million spent on salaries, benefits and "other expenses" during the ABIM's 2014 fiscal year. A few months later Teirstein launched an online petition opposing the MOC requirements that to-date has garnered more than 23,000 signatures, he says.
In addition, he says, "I began getting comments like, 'it's great we have all these signatures, but what do we have to show for it? Have they [the ABIM] actually changed anything?' And they had not."
The NBPAS alternative
Teirstein's response was to found the NBPAS, a nonprofit organization with what he describes as "a much less expensive, much simpler approach to life-long learning." In the news release announcing its formation, the organization says it is "committed to providing certification that ensures physician compliance with national standards and promotes lifelong learning." Among the requirements for continued certification are that a candidate be previously certified by an ABMS-member board and have completed 50 hours of CME in the past two years.
Teirstein describes NBPAS as a "grass- roots organization," one that is funded entirely by its members. Membership fees are $85 per year or $169 for two years, and cover all specialties and sub-specialties covered by the ABMS. "Right now we've got about a thousand members and we're making ends meet doing that," he says. Teirstein is taking no salary.
As of mid-April none of the nation's hospitals were accepting NBPAS certification as a basis for admitting privileges, but Teirstein notes that the process usually involves approval from numerous boards and committees and thus will take some time. "I'm of the firm belief that the as long as the medical community is willing to stand up and say this is what they want we'll figure out a way to make it happen, but it won't be overnight," he says.
Teirstein and other NBPAS board members say they support the notion of physicians keeping their knowledge and skills up to date, but think CME offers the best method for accomplishing that. Teirstein notes that CME courses must be accredited by the American Council for Continuing Medical Education (ACCME) to count towards license renewal. "We've decided the best compromise is where you can have lifelong learning which doctors don't consider onerous," he says. "The doctors can choose which offerings to attend. They're not going to pay and take time to go to something that's not relevant."
'It's not good learning'
Harry Sarles, MD, FACG, an NBPAS board member and past president of the
American College of Gastroenterology
objects to what he calls the "esoterica" on the certification examinations. "It's not good learning. It's learning for the test," he says.
"ABIM should not be allowed to set the bar, make the rules, and then provide all the CME that can only be accepted to meet their rules," he adds. "I'm answering to my hospital, my state, my patients, the health plans, in terms of my quality being measured and monitored. And now ABIM steps in and says you should be doing something for us too. I felt like I was in the middle of a shakedown."
"When I took my certification I felt proud and driven to continuously improve myself,," he says. "But everything ABIM has instituted since then, to my way of thinking, has really been about themselves and not what's best for physicians."
Sarles endorses the idea of physicians demonstrating quality and a commitment to ongoing education, but wants to see "multiple pathways" for doing so. "I'm all for competition, because it will make us all better," he says. "If we only had one kind of car to buy it would probably be a crappy car. Whatever your criteria are, competition is very healthy and I believe in it."
The ABIM response
ABIM's February 3 statement, while not directly acknowledging NBPAS, did appear to address some of its complaints and those of others who have been critical of the MOC process. It said that the board will:
Suspend the practice assessment, patient voice and patient safety requirements of the MOC program for at least two years,
By August, 2015 change the language used to report a diplomate's MOC status on the ABIM's website from "meeting MOC requirements" to "participating in "MOC,"
Update the internal medicine exam so that it better reflects what practicing physicians are doing,
Keep MOC enrollment fees at or below 2014 levels through at least 2017, and
Allow internists to use most forms of ACCME-approved CME to demonstrate self-assessment of medical knowledge by the end of 2015.


In addition, according to the statement, "ABIM will work with medical societies and directly with diplomates to seek input regarding the MOC program" via meetings, webinars, forums, and other venues. "We are embarked on a whole new way of doing business and much more engagement with our community," Baron said in a phone interview with Medical Economics.
As evidence, he cites implementation of "a sub-specialty board structure that involves depth in each of the disciplines in internal medicine," and that includes physicians in community practice as well as patients and other public stakeholders.
"Those groups have been reaching out to colleagues and members of their societies," Baron says. "And what we're hearing is that lots of the activities we had either as board products or expectations maybe are being done by other people in the [healthcare] delivery system better than we're doing them. And in that case we want to learn more about those and figure out how to give people credit for the work that they're doing during their day jobs and avoid redundancy and wasting members' time."
Responding to the complaint that MOC tests doctors on knowledge and skills they don't encounter in their practice, Baron says he took the exam a year ago and acknowledges that it included topics he'd not seen in his general internist/geriatrics practice. On the other hand, he says, "I think all of us in practice confront that there's a difference between what we use every day and what we might need to use some time."
Baron recalls joining the ABIM's test-writing committee in the summer of 2001 and being surprised to find the test included a question on anthrax. But several months later it was a board-certified internist in Miami, Florida (Larry Bush, MD) who first identified anthrax as the mysterious substance being sent through the mail that was sickening—and in the case of Bush's patient, killing—recipients was anthrax.
"That's a doctor who had a piece of knowledge that he didn't use every day, but fact that he had it made a huge difference for a patient," Baron says. (Bush subsequently coauthored an article about the incident in
The New England Journal of Medicine
.)
Regarding the fees associated with MOC, Baron says, "Nobody likes to write checks, and when I was in practice there were a lot of things I wished I didn't have to pay for. But I want to acknowledge that it's really hard for doctors in practice now and every check is a painful check. We are looking at ways to reduce the cost."
As evidence, he points to the February 3 announcement regarding enrollment fees. "We are taking time to listening to physician feedback about all aspects of our program before announcing any additional changes," he says.
"We know that doctors need to experience more value in the program, and the areas we pulled back on were those that doctors were in effect saying, 'I'm not getting much out of this,'" he says.
What do the data show?
Underlying much of the controversy surrounding MOC is the question of how much—or even whether—the process as currently structured actually improves physician performance and/or patient outcomes. A great many internists clearly believe it does not, according to a study published in the January 2015 issue of
JAMA Internal Medicine
.
The authors assembled a focus group consisting of 50 board-certified primary care and subspecialist internal medicine and family medicine physicians in an academic medical center and community sites. They found that "at present, MOC is perceived by physicians as an inefficient and logistically difficult activity for learning or assessment, often irrelevant to practice, and of little benefit to physicians, patients, or society."
Data on the effectiveness of certification since the institution of time limitations is sparse, consisting largely of a handful of studies published over the past 15 years in
Academic Medicine
, the
Journal of the American College of Cardiology
and
JAMA
, among others. And while MOC supporters say the studies support MOC's effectiveness, in a debate earlier this year with Baron and Lois M. Nora, president and chief executive officer of the ABMS, Teirstein maintained that the studies' results are, at best, ambiguous.
He cited, for example, the results of a 2014 investigation published in JAMA comparing clinical outcomes among patients at four Veterans Administration hospitals treated by internists with time-limited and time-unlimited certifications (i.e. those who were grandfathered out of the ABIM's 10-year certification requirements and those who were not.) The authors found "no significant differences" between the two groups on 10 primary care performance measures.
"If you say we have data that supports our MOC process, you'd better have the data," Teirstein said in his interview with Medical Economics. "And if you look at the papers they cite, they're very unconvincing."
Baron acknowledges that the evidence in support of MOC "could be stronger," but also notes "at least one of the studies he (Teirstein) criticized met rigorous methodological standards."
"I don't think it's unusual to have good faith people arguing about whether the evidence shows 'x' or 'y," Baron says. "Every clinician operates all the time in an environment where the patient didn't walk out of an article in a journal. You have to navigate between what you know you know and how close the patient before you gets to that."
Teirstein says NBPAS has no plans to try and link ongoing education and training to quality and patient outcomes. "I just don't think you can measure this adequately," he says. "Would randomizing really work? A doctor might be more inspired to do a good job because he wants to prove you don't have to do this [maintain certification.] It's just not the kind of thing that lends itself to scientific study."
Looking ahead, Teirstein envisions the NBPAS playing a watchdog role for the ABMS and its member boards, in addition to providing certification. "We'll be keeping an eye on things and making sure everyone knows physicians are not just going to take whatever they're given. We're going to react and try to make our voices heard."
 ABIM requirements
Possess a valid and unrestricted license to practice medicine and enroll in maintenance of certification (MOC)
Earn MOC points by completing some MOC activity every two years and earn 100 points every five years (at least 20 points in medical knowledge). Points earned every two years will also count toward your five-year requirement, and also count toward the milestones for the certifications you are maintaining. Points earned count toward all certifications being maintained.
If you are dual-boarded by one or more of the other American Board of Medical Specialties (ABMS) member Boards, your self-evaluation requirements will be waived.
Pass the MOC exam in your specialty(ies) every 10 years (first exam attempt in each certification area you maintain earns 20 MOC points).
Other requirements may apply depending on your specialty and situation. For complete requirements, visit: http://www.abim.org/maintenance-of-certification/requirements.aspx
Source: American Board of Internal Medicine
NBPAS requirements
Candidates must have been previously certified by an American Board of Medical Specialties (ABMS) member board.
Candidates must have a valid, unrestricted license to practice medicine in at least one US state. Candidates who only hold a license outside of the U.S. must provide evidence of an unrestricted license from a valid non-U.S. licensing body.
Candidates must have completed a minimum of 50 hours of continuing medical education (CME) within the past 24 months, provided by a recognized provider of the Accreditation Council for Continuing Medical Education (ACCME). CME must be related to one or more of the specialties in which the candidate is applying. Re-entry for physicians with lapsed certification requires 100 hours of CME with the past 24 months. Physicians in or within two years of training are exempt.
Other requirements may apply depending on your specialty and situation. For complete requirements, visit: https://nbpas.org/why-nbpas/
Source: National Board of Physicians and Surgeons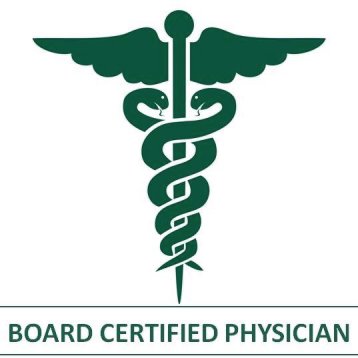 Two recent studies in the
Journal of the American Medical Association
are sparking fresh controversy over the effectiveness of, and need for, the
maintenance of certification
(MOC) requirements mandated by the American Board of Internal Medcine (ABIM.)
The studies in
JAMA'
s December 10 issue both look at MOC's impact on the costs and quality of patient care, although in different ways. The
first study
, led by ABIM's Bradley Gray, Ph.D., compared costs and outcomes for two groups of Medicare beneficiaries during the years 1999-2005: one group treated by internists who received board certification in 1991, and were thus required to recertify in 2001, and a second group treated by internists who certified in 1989, and were thus grandfathered out of ABIM's recertification requirements.
The study used a quality measure the annual incidence of ambulatory care-sensitive hospitalizations (ACSH) per 1000 beneficiaries. (The authors define ACSH as "hospitalizations triggered by conditions thought to be potentially preventable through better access to and quality of outpatient care.")
The study found no statistically significant association in ACSH growth between the MOC-required and MOC-grandfathered physicians, but did find a 2% slower growth in the cost of care provided by the physicians who had to recertify compared with the grandfathered cohort.
The
second study
, led by John Hayes, MD, of the Zablocki VA Medical Center in Milwaukee, Wisconsin, compared performance data of 71 MOC-required and 34 MOC-grandfathered physicians at four VA medical centers, including Zablocki, for 12 months starting in October, 2012. The ten performance measurements ranged from colorectal screening to blood pressure control to post-myocardial infarction use of aspirin. It found "there were no significant differences between those with time-limited ABIM certification and those with time-unlimited ABIM certification om 10 primary care performance measures."
While the study results might appear to provide ammunition to MOC opponents, an
accompanying editorial
by Thomas Lee, MD, MSc, chief medical officer for Press Ganey and a practicing internist, notes that "another assessment might be that the effect of MOC is unknown at best and that changes to its structure must be undertaken with caution and sensitivity to their effect on physicians' professional lives."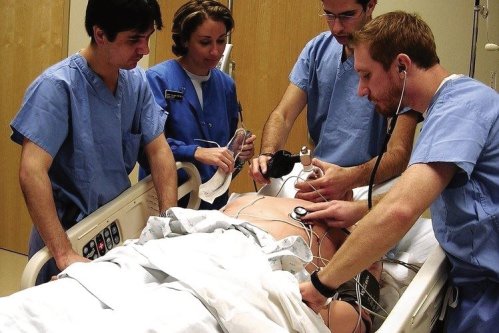 Lee points out that ACSH, the outcome measure used in the Gray-led study, "was designed to assess access to primary care in populations, not the quality of care delivered by individual physicians" and applied only to about 80 patients in each participating physician's panel. Moreover, "the 2% reduction in spending is as large or larger than the savings recorded by Medicare accountable care organizations in their first two years, so further study to determine if this finding is real and reproducible is critical."
(Gray and his co-authors note in their study that even small per-patient savings, when extrapolated over Medicare's nearly 50 million beneficiaries, would far exceed the costs of administering the MOC program.)
The most significant finding of the Hayes study, Lee says, is that all the performance measurements were significantly better than those of the general population, regardless of whether the patient received care from a MOC-required or MOC-grandfathered physicians, and thus "provide a reminder that healthcare today has become team-based."
In mid-December JAMA convened a webcast to discuss the studies' findings and answer questions. Judging by tweets accompanying the events, MOC's critics remain unconvinced of the value of ongoing recertification.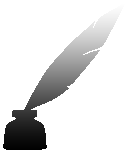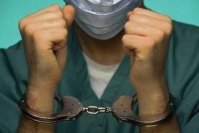 With their hands basically tied, what doctors didn't have in many states until recently, was the ability to counter sue to win back at least their legal fees after successfully defending a malpractice litigation.  It took decades to make changes to tort law, as most congressman lawmakers when not working in congress, are attorneys making money in "trial law". So they always slanted the law toward the consumer to guaranty their cash flow. Yeah, I know!
Remember that most lawsuits are pursued by most people because there is little or no financial risk to them. Almost all trial lawyers accept tort lawsuits on a contingency fee. Basically telling the so called plaintiff that they pay nothing until the lawsuit is won. These fees are usually in the range of 30% to 50% of the award. So when a person happens to win a large award, say 4 million dollars, the attorney just made 2 million.
But remember, even legitimate malpractice cases are usually not won by the plaintiff. Doctors win malpractice law suits brought against them, 80% of the time, but have to assume all risk, paying for attorney fees up front in the tens of thousands. Yes, they still end up losing large sums of money just defending themselves, let alone lost work hours, as well as stress to their practices, families, and reputations. 
The other fact you need to realize, is that we doctors have a red flag anyone can see. Yeah, it's called millions of dollars of malpractice insurance money that consumers and lawyers are drooling to get there hands on. They can see it, so they go after it.
Many people do not know that 25 years ago, to press their point that many malpractice cases were pursued in this regard, many doctors in "lawsuit crazy" Florida, went bare (no malpractice insurance). Many physicians and surgeons in high risk practices (Obstetrics and Neurosurgery) who averaged 4 to 5 malpractice suits a year, stated that after they went bare, they were no longer sued.
This move created a huge shift in attitudes in Florida, calling for tort reform immediately. Don't get me going about what goes on in Florida.
Today, if you sue a doctor and lose, you will face a counter suit. The result? Now the doctor owns your house, your car, your boat, and your first born. That's right! So if you go after a doctor to get in on "the medical lottery", you better know what you're doing, because the doctors have more money than you do, and will hire attorneys who will eat your lawyer for supper.
Frivolous lawsuits are a different animal all together, and tax both the legal community and the doctor community to absolutely unbelievable limits. Read on.
Physicians have long complained about frivolous malpractice lawsuits. The assault on their reputations and the emotional upheaval they face can be traumatic even when the lawsuit is obviously fraudulent.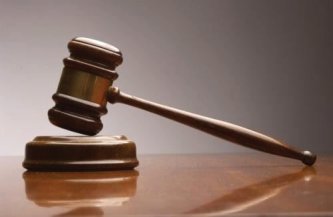 The situation has improved to a degree, but baseless lawsuits still happen. As long as there is larceny in the human heart and an expert witness willing to advance ridiculous theories in court, they'll always exist.
Most states now require plaintiffs to submit an affidavit from an expert witness that a physician's treatment fell below the accepted standard of care before they can file suit. That has drastically cut down the number of frivolous cases, say defense attorneys and insurers.
Experienced plaintiffs' attorneys say that they must spend $50,000-$75,000 in expenses long before trial to secure and review medical records and expert testimony. "We can't afford to file frivolous cases," said Armand Leone, MD, a radiologist and attorney in Glen Rock, New Jersey. "We'd go out of business."
Although frivolous cases have declined significantly, they still exist, and some are truly outrageous. Some of the wildest examples are new, and some are decades old. We've compiled some notorious cases; some boggle the mind that they were ever even brought against a physician. See whether you agree.
The Patient Who Cut Off His Hand
One historical case that is surely the most bizarre that we found "was so idiotic that it defies belief," said veteran defense attorney John R. Fitzpatrick of Denver.
A construction worker with a long psychiatric history claimed that he saw a "666, the sign of the devil" on his right hand. To rid himself of this perceived demonic possession, he used a power saw to slice the hand off at the wrist. Horrified workers at the construction site packed the severed hand in ice, which was transported by helicopter along with the patient, Thomas Passmore, to Sentara Norfolk General Hospital in Virginia. The incident took place in 1997.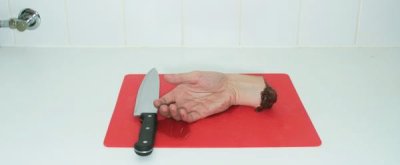 Hand surgeon Tad Grenga, MD, was called in to attempt to reattach the hand. Even though the patient seemed coherent when he gave consent for the operation, Dr. Grenga asked for a consult from a psychiatrist, who said the patient had the legal mental capacity to consent.
The patient was prepped for surgery and given sedatives. Just as he was being wheeled into the operating room, he changed his mind. "He said that if Dr. Grenga reattached his hand, he'd cut it off again," Fitzpatrick said.
Dr. Grenga again called for the psychiatrist, who found that the sedatives hadn't impaired the patient's capacity to give or withdraw consent. "The operation needed to be performed as soon as possible for any chance of success, and Dr. Grenga knew that self-mutilators have a high propensity to do it again," said the lawyer.
"The surgeon and a hospital risk manager asked a local judge for advice," said Fitzpatrick. "The judge said that as long as a psychiatrist certified that Passmore was competent, Dr. Grenga couldn't perform the operation against the man's will. If he did, he could be charged with criminal assault, and sued civilly as well."
Dr. Grenga told the patient that delaying the operation would mean the hand could never be reattached, but the patient again refused consent. The surgeon then closed up the wound.
The patient soon consulted an attorney and announced that he would sue the surgeon and hospital for $3 million. His legal theory: The doctor should have known that he was psychotic and therefore didn't have the capacity to give or withdraw consent. Dr. Grenga should have attempted to reattach the hand no matter what he said.
"You may wonder how a case this frivolous was allowed to proceed, but the plaintiff's attorney had expert witnesses lined up saying that the surgeon and hospital should have operated," said Fitzpatrick. "As long as an expert was willing to testify, the judge felt he had to let the case go on."
The Trial Was Surreal
The trial lasted nine days and was more than a bit surreal. When sworn in as a witness, plaintiff Thomas Passmore raised his right arm, a silver hook where his hand was formerly.
The jury took only 30 minutes to find in favor of Dr. Grenga. Several jurors congratulated him for being such a good doctor.
"Passmore also sued the psychiatry group at the hospital, which settled before trial for an amount believed to be in the mid- six figures," Fitzpatrick said. Defending Dr. Grenga cost his insurer more than $70,000.
"I disagree that frivolous suits are a thing of the past. It's easy to find an expert witness to advance bogus theories," he said. "Plaintiffs' attorneys know that most cases settle, and they figured Dr. Grenga would settle to avoid the nuisance and risk of the lawsuit."

Twitching Breasts?
Fitzpatrick had another outrageous case about 10 years ago. A 35-year-old woman believed she was at risk for breast cancer and had a surgeon perform a double mastectomy. The reconstruction didn't use a traditional breast implant, but instead used the patient's abdominal tissue.
"The patient developed a romantic interest in the surgeon and wrote him several suggestive love letters. When he rejected her advances, the patient filed a lawsuit claiming that her breasts now 'twitch' when she has sexual activity," said Fitzpatrick. "Her lawyer found an expert who said this must be the surgeon's fault."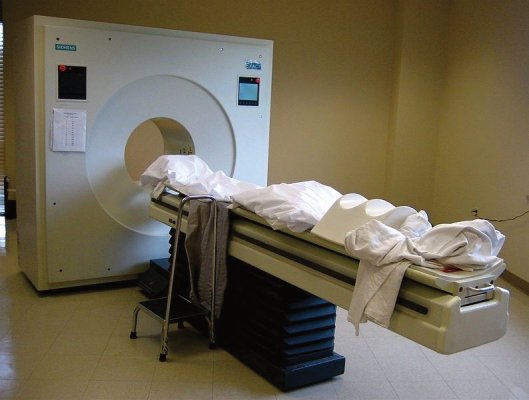 "The case went to trial. Her lawyer wanted to put on a demonstration to show how the breasts twitch, but the judge wouldn't allow it. The trial lasted five days before the judge finally threw it out."
Psychic Can No Longer Practice Her Special Powers
A historical malpractice case that achieved international notoriety and was cited during political campaigns as the "poster child" for tort reform concerned a psychic who claimed she suffered severe headaches that rendered her unable to practice her profession as a psychic or to read auras after having a dye injected into her as a prelude to having CT.
Psychic Judith Haimes had assisted several law enforcement agencies in the Northeast in finding bodies and solving crimes. She sued Temple University Hospital in Philadelphia, saying that her severe reaction to the dye used in CT scans led to chronic and disabling headaches, which prevented her from going into the state of deep concentration necessary to read auras.
A jury took just 45 minutes to deliberate and awarded her $600,000 plus $386,000 in interest.
Common Pleas Court Judge Leon Katz said the verdict was "so grossly excessive as to shock the court's sense of justice." He said it was likely that the jurors had disregarded his instructions that they could consider only whether Haimes should receive damages for the pain and mental anguish she suffered from the immediate allergic reaction. He'd ruled that her attorney had failed to provide any evidence linking the CT scan and her continuing headaches that impaired her psychic abilities. He ordered a new trial. The parties ultimately reached an undisclosed settlement.

Nerve Block on the Wrong Knee
In 2012, an anesthesiologist administered a nerve block to a patient who was prepped for minor knee arthroscopy; however, he administered it to the wrong knee. The orthopedist realized the mistake right away and never started the operation, said John Hart, a malpractice defense attorney in Portland, Oregon, who represented the anesthesiology group.
"The surgeon and anesthesiologist immediately told the patient of the mistake and apologized. They offered the patient the opportunity to still do the surgery on the correct knee, and the patient agreed," he said. "The patient was grateful for their candor, and the operation was successful.
"They told the patient the effects of the nerve block would wear off within 48 hours," he said. "The patient was fine with that, and neither doctor heard anything for almost two years. However, in 2014, one week before the statute of limitations was to expire, the patient sued both doctors." The amount he asked for? $825,000.
He charged them with negligence for causing pain and disability by anesthetizing the wrong knee. "The attitude of judges is that as long as there's a question of fact, let the jury take care of it," Hart said. "Some judges are fearful of being reversed by an appeals court. Judges could do more to encourage settlement, but they often don't." The case is still pending.

When Patients Represent Themselves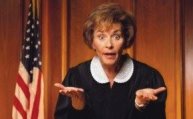 Hart adds that pro se cases (ones in which a plaintiff brings suit and represents him- or herself, without an attorney) are notorious for frivolous claims. "Sometimes the plaintiff fails to comply with deadlines, or they don't even show up for hearings," he said. "But judges will bend over backward to give the plaintiff a chance. If I were a judge, I might do the same. People should have access to the courts, even when there's not an ice cube's chance in hell of winning."
Stephanie Sheps, director of claims at Coverys, a professional liability barrier based in Boston, agrees with Hart. "I've seen judges go the extra mile to make sure a pro se plaintiff is treated fairly. In one case involving a neurologically impaired infant, the damages were severe, but there really was no liability by the doctor.
"The plaintiff had trouble finding an expert witness," she said. "The judge took it upon himself to hire an expert that the state paid for. The court hired one of the top ob/gyns from a Massachusetts teaching hospital. He found that there was no malpractice, but the judge wanted the plaintiff to have every chance she could. Judges are very hesitant to take away someone's day in court."

Vasectomy and Circumcision 'Mishaps'
Dr. Jeffrey Segal, MD, JD, is a neurosurgeon who started Medical Justice, an organization that provides physicians with legal resources to fight frivolous suits and brings complaints before bar associations, state licensing boards, and professional medical societies. He tracks outrageous cases.
A couple of examples are illustrative. About 10 years ago, a patient had a vasectomy. His postoperative sperm count was zero, as expected. One year later, the patient's wife became pregnant. The man sued his urologist. However, a paternity test quickly explained what happened, Dr. Segal said: The wife had had an extramarital affair, which resulted in a pregnancy. The lawsuit was dropped.
In another case, a urologist was sued for not removing enough foreskin during a circumcision on an infant. That led to a revision a year later. The doctor was sued in 2000, and the case was finally settled 12 years later. "One can always remove additional foreskin later," said Dr. Segal. "On the other hand, if a urologist is too aggressive… Well, enough said."

Doctor Never Met the Patient
Ob/gyn Ward P. Vaughan, MD, was sued over an obstetric procedure performed at a Virginia hospital where he never had privileges. He also never even met the patient.
Plaintiff's attorney Michael P. Weatherbee had reviewed an operative report that noted the lead surgeon was assisted by "Bob Vaughan," according to court records. Several Vaughans were listed on the Virginia Board of Medicine's Website. Weatherbee wrongly assumed he'd picked the correct one.
Dr. Vaughan was ultimately dismissed from the case and then filed a complaint with the Virginia State Bar Association, which determined that the lawyer had committed professional misconduct, including filing a frivolous lawsuit and failing to act with competence and diligence.
Cleveland, Ohio, orthopedic surgeon Michael A. Banks, MD, won $4500 in attorney's fees for defending a lawsuit filed against him, even though the patient told her attorney that he was not the doctor who had mistreated her. The Ohio Supreme Court upheld the award.

When Doctors Fight Back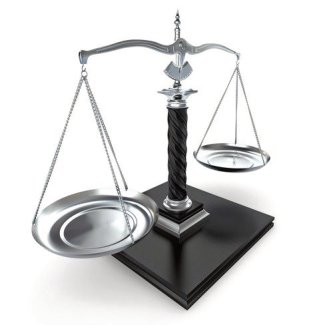 Attorneys don't always carefully investigate a claim before filing suit. Sometimes, they hope the doctor will settle rather than face a trial. Gastroenterologist Zev Randy Maycon, MD, was the on-call physician at Mercy Medical Center in Canton, Ohio. He ordered care for a patient whose gallbladder and colon were perforated during a liver biopsy performed by another doctor.
Dr. Maycon was one of several doctors sued by the patient in 2002. The plaintiff's expert witness never criticized him in his report. Still, plaintiff's attorney Catherine C. Little refused to dismiss him from the case. She suggested to his attorney that he could be released if he made a settlement offer.
Dr. Maycon was ultimately cleared in the malpractice suit, and then sued attorney Little. A judge ordered the lawyer to pay the physician $6000. An appeals court upheld the ruling, calling the malpractice case "clearly frivolous."
West Virginia thoracic surgeon Saad Mossallati, MD, was sued in a wrongful death case involving a patient he'd never seen. His name was briefly mentioned in the chart when a nurse suggested contacting him. It took four years before plaintiff's attorney William E. Parsons II would dismiss him from the case. Dr. Mossallati countersued the attorney and won an undisclosed settlement.
"Doctors should hold the legal profession accountable when attorneys overstep," he said. "Give them a taste of their own medicine, and ask for damages."
The number of frivolous cases has declined significantly since various tort reform measures have been enacted. If physicians are lucky, outrageous cases will be dismissed before too much expense is incurred. And fighting back could be a useful tactic for physicians. 
We've been seeing a lot of NFL players wearing pink this month. Every October, we celebrate our strides against breast cancer and push to make people aware of the disease and help hunt for a cure. Certainly, when efforts such as these have come before, we have been stalwart, and winners against cancer. All one has to do is look back on the 1960's and see  the horrible disease that childhood leukemia was, and now, 95% survival rates and 60% remission rates are the rule. Or how about cervical and uterine cancer, and our success against this one time leading cause of cancer death in women, now controlled.
 National Breast Cancer Awareness Month is so important. Over the years it has helped to raise awareness of the severity of the disease in medical and economic impact.  Ultimately, we look for ways to save human lives. Much has changed over the years. One has to remember that just not long ago, we "Baby Boomers" watched as our mothers succumbed to the most common death inducing cancer in women, uterine cancer. That's right. Up until the early 1970's, this was the cancer most common in killing women. The fight with breast cancer has been ongoing, with diagnostic screening meeting new challenges around every turn.
In 1959, the introduction of a standard screen called The Papanicolaou (Pap) smear changed everything, and a national campaign to get women into the doctor for Pap screenings created a paradigm shift in the routine care of women when visiting their doctor. With this tool, we eventually discovered that there was a culprit now known as, "The Papillomavirus"; we were able to develop a vaccine against. With this victory, however, Breast cancer became the real malignant villain in taking down women. It has become rampant, involving all kinds of theories as to cause, including everything from medicines, hormones, and lifestyle practices to oncogenetics and environmental exposure.
Controversial guidelines in physical screenings and imaging continue to change. Economically, it seems sometimes that insurance companies drive our screening studies. Basing guidelines on thready actuarial information, they change mammography guidelines constantly, jumping on any information that suggests spending less on screening. Now, a recent study suggests that mammography may not be as important as previously thought in reducing a woman's risk of dying from breast cancer. Coming on the heels of guideline changes from the U.S. Preventive Services Task Force in 2009, indicating women do not need mammograms in their 40s, this latest research, published in the New England Journal of Medicine, adds another "scratch your head" position to the idea that mammograms make a substantial impact in saving lives. 
 
The study, conducted in Norway, showed that women who receive breast cancer screenings have a 10 percent lower risk of dying from cancer, but researchers could trace only a third of this so-called reduced risk to mammograms themselves. Screenings reduced death from breast cancer by only 2.4 per 100,000 women. The Norwegian study followed more than 40,000 women with breast cancer. 
 
American women shouldn't be too quick to back away from recommended biannual screenings for breast cancer for those over age 50, however. Dr. Otis Brawley, chief medical officer of the American Cancer Society, feels the Norwegian study was too short in duration. According to Dr. Brawley, "The report's estimate of the relative value of mammography is lower than in a number of previous screening studies". This may be due to the relatively short two year follow-up of the population. Brawley points out, that most randomized trials have at least 10 years of follow-up after the last round of screenings, and many have covered periods of 20 to 40 years. 
 
Dr. Daniel B. Kopans, professor of radiology at Harvard Medical School, agrees and feels the study was incomplete and not long enough in duration. "This study contradicts other studies from the Netherlands and Sweden which show just the opposite, namely that screening accounts for over 60% of the decrease in deaths seen over the past 50 years," he says. "I suspect that most everyone who cares for women with breast cancer would acknowledge that therapy only saves lives when breast cancers are found and treated early."
As a physician, I must add that the ability of doctors to perform a thorough palpatory exam is crucial. Many doctors just have their patient lie down on the exam table and circumferentially feel both breasts and consider them examined. The real physician will ask pertinent questions while examining the "patient", not just their breasts. In addition, the exam should start with a visual exam of the patient and her breasts, looking carefully for skin and nipple changes, and then utilizing maneuvers that force breast tissue to respond to different angles of muscular contraction along the chest wall. This captures lesions deep along the ligamentous attachments of the breasts. This should then be followed with a very thorough palpatory exam of both breasts and the axillae.
I should also comment that regular breast cancer screenings heighten women's awareness of the disease. This leads to early detection and a better prognosis. While the American Cancer Society no longer recommends monthly breast self-examination, I feel current guidelines regarding mammography should not be changed. The total body of science supports the fact that regular mammography is an important part of a woman's preventative health care.
Wear some pink this month,
Dr. Counce
This article is Part II of my recent syndicated article on the use of Heroin in hospice patients. I think you will find it informative and historically interesting. If you haven't read the first article, it is entitled "Heroin, Why It's Here, And Where It Stands". Read on.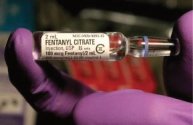 FENTANYL
In as far as the treatment of hospice patients, certainly, an argument could be made for fentanyl, the most potent opiate pain killer ever synthesized by man, and available in the United States. Also known as Duragesic®, and Sublimaze®, the drug's ability as a pain palliator is legend, but much like morphine, it is more specifically designed for pain and questionable in delivering the euphoric side effect available from Heroin.
Keep in mind that fentanyl is a highly selective opiate mµ receptor agonist. Binding the receptor tightly, fentanyl is built perfectly for pain control. As the synthesis of opiate compounds has evolved, the reach for better pain control with fewer side effects has been the goal in pharmaceutical science.
The "dirtier" or less refined the opioid, the more of accompanying side effects, including euphoria, tend to be present. For instance, opium, codeine, and hydrocodone are considered "more dirty" by practicing physicians. As a drug is refined and we move toward better pain control, one finds drugs like oxycodone, hydromorphone, meperidine, and morphine, ultimately reaching the pristine fentanyl. Interestingly, the dirtier the opioid, the lower on the controlled substance list we find the drug. Go figure.
Fentanyl is what we in Medicine call a "designer drug". Born in the streets of California, it found its way into the U.S. Pharmacopeia in a circuitous fashion. In 1973, when the Bureau of Narcotics and Dangerous Drugs (BNDD) was disbanded and the Department of Justice reformed it as the Drug Enforcement Administration (DEA), the well known list of controlled substances and the scheduling system for control types was published and made into law.
This list included all known opiate compounds at the time. What resulted from this was a group of black market chemists beginning a campaign to outwit the DEA by modifying opiate drugs, bending their molecular structure so as not to appear on the DEA's list. A modification would occur and appear on the streets, illegal profits would be made, and with time the DEA would catch up. The DEA would then add the new street drug to their list, but the chemists would move on to a different modification not on the list. This went on for years.
The products of this "make and chase" routine, were "designer drugs", made by black market chemists to escape the controlled substance list and prosecution by the federal government.
One of these designer drugs ended up on the street as a "new Heroin", dubbed "China White". When it first showed up, many Heroin addicts who first tried it at doses to which they were accustomed, died from overdoses. The drug was extremely potent and much lower dosages were required. The Ld50, what we refer to as the lethal dose which will kill at least 50% of those who consume the drug, was tiny when compared to Heroin's Ld50. Although China White has been the center of much fiction in literature and film lore, the real China White was a designer drug from the black market now known as fentanyl. That's right!
A pharmaceutical firm eagerly observing and following this war between the DEA and criminal street chemists, isolated the compound, patented it, got FDA approval in the U.S., and reintroduced it as a legal controlled intravenous pain killer under the name Sublimaze®, and later, the transdermal form, Duragesic®.
To this day, Janssen Pharmaceuticals plays this down; vehemently assuring the medical world that Dr. Paul Janssen synthesized the drug in 1960. However, those of us in the medical profession know that they garnished the drug from the streets of Los Angeles and didn't invent it on their own. Not surprisingly, the profits made from this "legal form" of the drug were in the billions of dollars.
So yes, we have excellent pain nullifying drugs available, they even have a colorful history, but what Medicine seeks is a comfortable place for our patients who are dying with malignant pain. Many in the profession would say, "All we seek for our patients is a peaceful and comfortable calling back to Elysium".
We have come full circle, and here we are, back at Heroin. We can only wait to see what the future of opiate and even cannabinoid "receptor binding" research brings. Hopefully a drug that is safe, a drug which is perfect for our hospice patients, and with no stigma attached to it.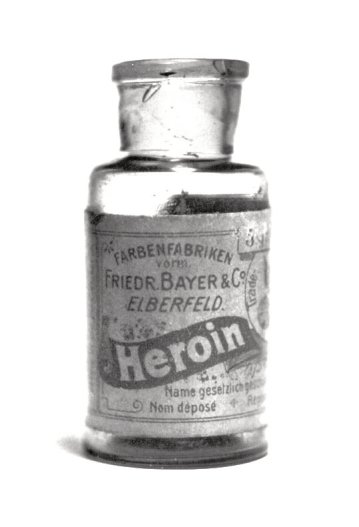 Dr. Counce
This is a re-post from last year when a small group of very naive Christian attorneys nearly cost the tax payers $500,000,000, and a total loss of 25 years of research to cure Paraplegia, Quadriplegia, Alzheimers Disease, Parkinson's Disease, Coronary Artery Disease, and Diabetes to name only a few.
Are we going to continue the same type of censorship we had under the Spanish Inquisition, which allowed the Christian lead world to delay the age of enlightenment by 800 years? We might as well be in Stalinist Russia. It's called separation of church and state. WAKE UP, PEOPLE. This is a reminder that the earth is not flat. It's round. The Black Plague was not a purging of mortal sins. It was a  tiny organism we now know how to control. Step aside and let us get our work done so we can continue our craft, which is to save lives and heal the crippled. GET A CLUE and either help or shut up!
Before you get a half informed attitude, read the whole article. Stay informed. Read about what we scientists are doing for you. Learn! Then you can talk. If you have something to say, make a comment below.
Here is the original article. Read it.

Stem Cell Ruling to Be Appealed; Some Work to Stop

AP
WASHINGTON (Aug. 24, 2010) -- The government will quickly appeal a court ruling that undercut federally funded embryonic stem cell research, the Obama administration declared Tuesday, but dozens of experiments aimed at fighting spinal cord injuries, Parkinson's disease and other ailments probably will stop in the meantime.
The White House and scientists said Monday's court ruling was broader than first thought because it would prohibit even the more restricted stem cell research allowed for the past decade under President George W. Bush's rules.
The Justice Department said an appeal is expected this week of the federal judge's preliminary injunction that disrupted an entire field of science.
The Justice Department is set to appeal a court ruling that undercut federally funded embryonic stem cell research.
That initial ruling won't stop all the work that scientists call critical to finding new therapies for devastating diseases. The National Institutes of Health told anxious researchers late Tuesday that if they've already received money this year - $131 million in total - they can keep doing their stem cell experiments.
But 22 projects that were due to get yearly checks in September, $54 million worth, "will be stopped in their tracks," said NIH Director Francis Collins - meaning a waste of the millions those scientists already have spent unless they can find private dollars to keep the stem cells alive. Dozens more proposals won't get a hearing pending the court case's conclusion.
"This decision has just poured sand into the engine of discovery," Collins said.
However, the ruling drew praise from the Alliance Defense Fund, a group of Christian attorneys who helped with the lawsuit filed by two researchers against the administration rules.
"The American people should not be forced to pay for experiments - prohibited by federal law - that destroy human life. The court is simply enforcing an existing law passed by Congress that prevents Americans from paying another penny for needless research on human embryos," said Steven H. Aden, the group's senior legal counsel.
President Barack Obama, who last year ordered an expansion of stem cell research, "put forward stringent ethical guidelines, and he thinks that his policy's the right one," Deputy Press Secretary Bill Burton told reporters Tuesday.
Asked if it might take new legislation from Congress to counter the ruling from U.S. District Judge Royce Lamberth, Burton said the administration was exploring all avenues "to make sure that we can continue to do this critical lifesaving research."
How quickly any appeal could go through may determine how much is permanently lost.
"These cells are notoriously finicky, and you have to take care of them every day. You can't just lock up a lab and walk away for two weeks and come back and everything's fine," said Dr. Jonathan Moreno, a medical ethicist at the University of Pennsylvania, where scientists were scrambling to tell which projects had to halt and which didn't.
If it takes "months to settle the legal wrangling, then we will just end our work," said Dr. Sean Morrison, director of the University of Michigan Center for Stem Cell Biology, whose lab is studying embryonic stem cells in hopes of reversing a serious intestinal birth defect.
Already, one leading stem cell researcher had shifted gears: At Children's Hospital Boston, Harvard researcher Dr. George Daley told his team to assume they couldn't use any of millions of dollars in government grant money to nurture the embryonic stem cells growing in his lab but must keep those cells alive by using equipment bought with private funds.
Lamberth on Monday temporarily blocked government funding of embryonic stem cell research, ruling that the pending lawsuit against the Obama policy was likely to succeed in its argument that such research violates the intent of a law prohibiting use of taxpayer dollars in work that destroys an embryo.
That law, called the Dickey-Wicker amendment, was written several years before scientists began growing batches, or lines, of stem cells culled from embryos, and Obama and two previous administrations - Bush and Clinton - had made a distinction between it and stem cell research.
Here's how: Culling embryonic stem cells - master cells that can turn into any tissue of the body - does kill a days-old embryo, so doing that must be funded with private money. But once the cells are culled, they can reproduce in lab dishes indefinitely. Hence government policies that said using taxpayer dollars to work with the already-created batches of cells were OK, and Congress not only never overturned those policies, it twice passed legislation specifically calling for tax-funded stem cell research, legislation that Bush vetoed.
Some Democrats said Tuesday they would try the legislation again, and Sen. Tom Harkin, D-Iowa, pledged a hearing on the court ruling as soon as Congress returns next month.
Bush had allowed taxpayer-funded research on 21 stem cell lines. Obama expanded - up to 75 so far - the number that could be used but with additional caveats: that the original embryo was left over from fertility treatment and the woman or couple who donated it did so voluntarily and was told of other options, such as donating the embryo to another infertile woman.
The lawsuit was filed by two scientists who argued that Obama's expansion jeopardized their ability to win government funding for research using adult stem cells - ones that have already matured to create specific types of tissues - because it would mean extra competition.
But learning how embryonic stem cells can be so flexible is crucial to scientists' ultimate objective, said Dr. Elaine Fuchs of Rockefeller University, who works with adult stem cells: Taking ordinary skin cells and slipping genes inside to make them embryo-like so they can grow other tissues.
"The progress of adult stem cell research, in my view, has been really set backward" by the ruling, too, she said.
And other researchers who work with all types said the competition argument sets a dangerous precedent. They said the NIH has spent triple the amount on adult stem cells as embryonic - and that science in this country has always been funded according to its merit.
Do not forget what we in Medicine do for you. We can give you a new heart or a liver or a kidney. We wiped Diphtheria, and Small Pox off the face of the Earth. We gave you the x-ray and antibiotics. We can cure cancer with radiation and plants from the rain forest. There is so much more to come.
Dr. Counce

/