Shopping Cart
Your Cart is Empty
There was an error with PayPal
Click here to try again
Thank you for your business!
You should be receiving an order confirmation from Paypal shortly.
Exit Shopping Cart
The Venture 17 Division Of Education
THE CONSERVATORY OF MEDICAL ARTS AND SCIENCES

THE SEARCHLIGHT MESSENGER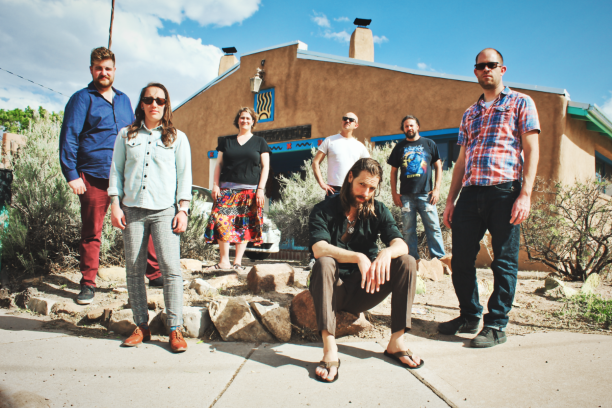 Dust City Opera is creating a new, bizarre, and fantastic record "Alien Summer" and we need your help! Join us August 2-31 for our 30-day, all-or-nothing, $20,000 Kickstarter!
Bring on the Alien Summer! Pledge. Share. Succumb.
Dust City Opera is an eccentric folk-rock orchestra from Albuquerque, New Mexico led by acclaimed singer/songwriter, Paul Hunton. Under Hunton's leadership, this eclectic ensemble, which features trombone, clarinet, and accordion, creates a uniquely southwestern sound that keeps audiences wondering what is coming next.
The rock orchestra's debut album, "Heaven," sparked a wave of media appearances and captured international attention with industry leaders, landing the band Modern Musician's 2019 Gold Artist of the Year award.
Dust City Opera's sights are focused on sustaining their independent music career by building recognition for their distinctive music on festival stages and radio stations across the country. They are currently recording their second full-length record, "Alien Summer," and have a US tour planned for the fall of 2021.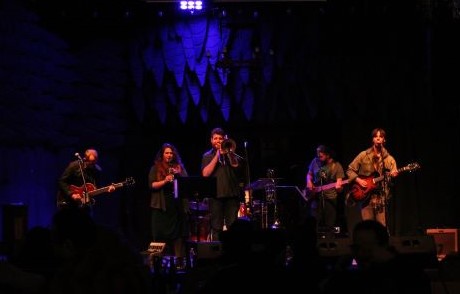 After having to adjust to the Covid Pandemic last year, many in the entertainment industry took a huge hit not being able to tour or find safe ways to record. But now, Sydney Counce, the band's manager is excited! "The band is back with enough deliciously amazing music to put together another full-length studio album--but we need your help to do it right! If you enjoy unusual arrangements and music that's outside-the-box, we think this new collection of songs we're creating for "Alien Summer" is going to blow your mind! 
In May of 2021, we had a band retreat and started crafting our long-term vision for Dust City Opera. We knew creating and completing this album had to be our next step and that we needed to go BIG. We have huge aspirations and the success of this crowdfunding campaign for "Alien Summer" will be a big leap toward the future we want as a band.
Most of the tracks are already recorded and our plan is to get the album compiled, mixed, mastered, and distributed by the end of October. We have a team ready to make it happen:
 GRAL Brothers will be adding thematics to new tracks!
 Matthew Tobias at Empty House Studio is ready to mix!
 Doug Van Sloun at Focus Mastering is ready to master!
When those steps are complete, CD Baby Manufacturing can begin pressing our CDs. They will also be coordinating the digital distribution to all major music streaming and download platforms like Apple Music, Spotify, Pandora, etc. Plus, we will be able to press vinyl for the first time ever, something that we haven't had the money to do before.
Once the album is complete, we need to promote it! Getting our music out into the world in meaningful ways, with intention, is important to us. We are looking at hiring a publicist to help us place our music in the hands of key decision-makers. We are planning an album release show to celebrate. We have hired a biographer to help us tell our story and the story behind the album. We are planning a major US tour to promote the album. We've got the plans, but we need you to help us make it happen!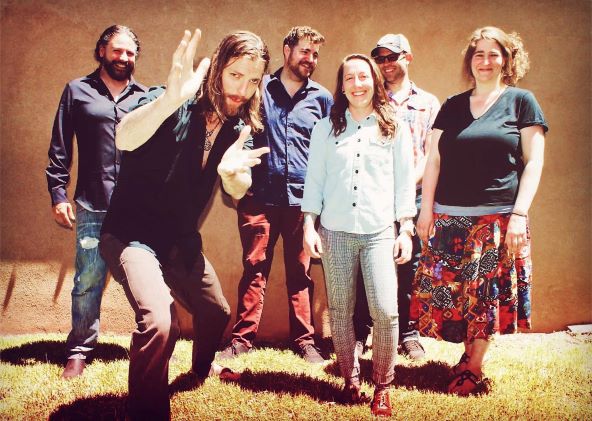 We've taken the project as far as we can with the resources we have. We cut costs by recording many components from home and designing our own album cover, and we raised some initial money to release several singles through the generosity of our friends on Patreon. Now we're ready to finish this, but we need money to complete the project the way it is meant to be--without compromise.
We need to mix, master, and distribute the full album and about 40% of our budget is dedicated to paying for those services. 30% is for physical goods, including CDs and vinyl (and the cost to ship these goods), and 20% is for promotion. The remaining budget is covering miscellaneous fees and paying each bandmate for their time and energy on this project. Yes, we believe every person working on this album deserves to be paid for their time, even us!
So much has already been invested in this project. Countless hours of arranging the music, drafting lyrics, composing layer after layer, creating this beautiful thing that never existed before. It's so close to being complete we can taste it. When you contribute to this project, you become a piece of it. You get to say, "Hey, I helped make this!" And it's because of you and people like you that we will get to share this music with people all over the world who deserve to hear it.
Everyone who contributes to the Kickstarter will get benefits and they are broken into funding levels (for example: $10 = a digital album download, $250 = VIP backstage pass, autographed merch, $7,500 = private concert) There are lots of levels and benefits to pick from."
Here is a link to the video about our campaign:
https://www.youtube.com/watch?v=nOgDRlgBzRU

Here is the link to the Kickstarter (you cannot view details until it goes live on Monday, August 2, 2021):
https://www.kickstarter.com/projects/dustcityopera/help-dust-city-opera-finish-our-next-album-alien-summer

Some ways you can help:
Go to the Kickstarter link here and click, "Notify me on launch." (If you do not have an account it will prompt you to create one.)
Pledge what you can on Monday, August 2nd. When you pledge on day 1 – it really helps the campaign's algorithm! You will not be charged until after the campaign ends and only if we meet the band's goal.
Starting Monday, August 2, 2021, share the Kickstarter link as often as you can and with as many people as you can during the 30 day campaign.
Thank you for being such great fans!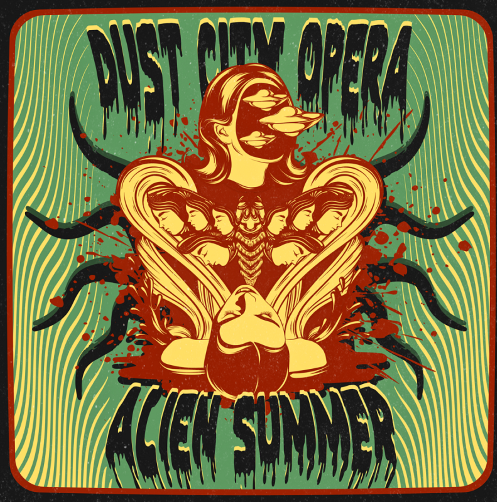 Enjoy The Alien Summer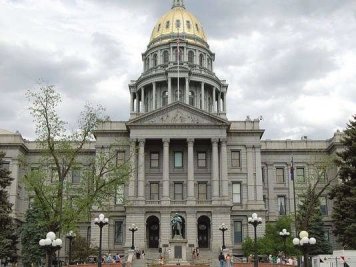 Frustrated with the suppressing effects of the Patient Protection and Affordable Care Act and the continued sky rocketing costs of health care, this Fall, Colorado will vote on Amendment 69, a petition induced amendment to the Constitution of the State of Colorado.
If passed, this single payer health insurance program will go into effect over an 18 month period. It's goal? To eliminate insurance premiums (about $8,000 to $12,000 per family annually), "un-affordable deductibles" (as much as $7,000 per family), and any out of pocket expenses like co-pays.
Understand, the only way to move away from the Affordable Care Act is for states to make a better and more affordable but fiscally solvent plan on their own. So again, Colorado spearheads a change in the law of the land, thumbing their noses at the Federal Government's inadequacies, and taking on the task themselves to protect Colorado's citizens.
It will start with a thirty-eight billion dollar budget through a state income tax increase of ten percent, and provide universal health coverage, choking off the profit seeking behaviors of national private insurers, and will save Colorado six billion dollars a year.
If passed, the first year of the plan will be directed by a 15 member interim Board of Trustees chosen by state legislative leadership and the Governor. This will be followed by an election of professionals and community members to the Board of Trustees to over-see and manage all "ColoradoCare" operations, with elections held annually thereafter. Amendment 69 outlines the length of the terms of the elected trustees, term limits, and procedures for filling vacancies. ColoradoCare Trustees are not subject to recall elections, but may be removed by a majority vote of the board.
Essentially, the State of Colorado will be carved into seven districts, with each district electing three board members each (total of 21). in the last year, It has been well known in professional medical and academic circles that VENTURE XVII supports this amendment. The B.E.A.M. Foundation will be funding the campaigns of two of it's members to run for ColoradoCare Board of Trustees positions. Yes, VENTURE XVII is actively involved, as three of the
B.E.A.M. Foundation's
 positions are to alleviate poverty, create economic empowerment, and promote accessible healthcare to all. In addition, the B.E.A.M. Foundation supports Senator Bernie Sander's initiatives to make healthcare "a right of our citizens".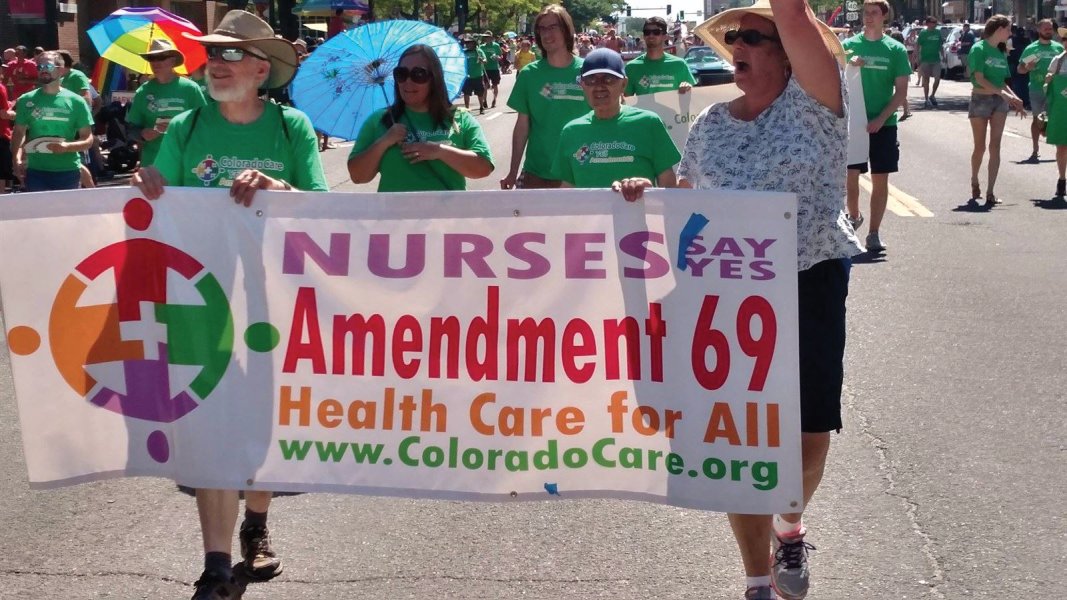 Unfortunately, the United States is the only first world economy where you can still be bankrupted by a medical condition. This is considered unconscionable by many, and Colorado feels compelled to act instead of talk (which has been going on now for over thirty years). Did you know that over sixty percent of bankruptcies are induced by medical expenses? Did you know that over forty percent of foreclosures are induced by medical problems?
The insurance companies keep getting richer, and our premiums and out of pocket costs keep going up and are crushing our citizens. When I see a patient for 15 minutes, I spend an hour on paperwork and coding or the insurance company will not compensate me for the visit, even if it's only for a Medicaid copay. Enough is enough! Colorado is fed up. Colorado not only has the resources, but the means to carry this through, and maintain it indefinitely.
Isn't it interesting that all of the media advertising opposing the amendment is backed by Blue Cross Blue Shield, United Health Care, Kaiser Permanente, The Travelers, other small cap insurance entities and those invested in the insurance industry. Why, you ask? Because if this passes, they will no longer write insurance in Colorado, and will lose market share of almost nine million insured lives. Do the math. 
Gaining health insurance is an important step in ensuring access to healthcare. Without insurance coverage, many patients would not be able to pay for the medical services they receive. But so far, no policy attempted in the United States, not even the Affordable Care Act, has been able to bring coverage to everyone or reign in costs. ColoradoCare attempts to solve that situation.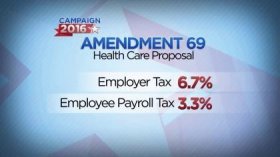 ColoradoCare would automatically cover everyone whose primary residence is in Colorado. The system would include people who currently can't afford insurance, don't want it, or don't qualify for existing programs because they are immigrants who lack documentation.
Supporters say universal, publicly financed coverage would save money and time that is currently spent on insurance bureaucracy and paperwork, and allow patients to see any provider who agrees to contract with ColoradoCare.
Opponents (the insurance companies) argue the opposite, saying the proposed system would limit Coloradans' choices about their health plans, restrain market competition and leave too many important details to be decided in the future. Typical corporate rhetoric.
The issue here is typical of all politics. There will be a tax increase. Everybody gets itchy when we talk about tax increases. But this initiative has a silver lining of beneficence: State of the Art Healthcare, but at no cost to the citizens of Colorado.
Here's an example of its impact on a family of four paying $1000 in state income tax per year. Now their income tax is $1100, but they didn't have to pay $12,000 in premiums in addition to if a family member was hospitalized, the $7,000 deductible they would most likely have to borrow.
Keep your eyes on Colorado. If this works well over the next three years, you will see other states take notice and use our system as a template for their own.
I understand when you read this, you can see that it is slanted to the "Yes Vote". But it's also about doing the right thing. We have the resources (remember all that money we're making from Weed?), We have some of the best medical and business minds in the nation right here. We can make a difference.
Keep reading, and Stay healthy.
Dr. Counce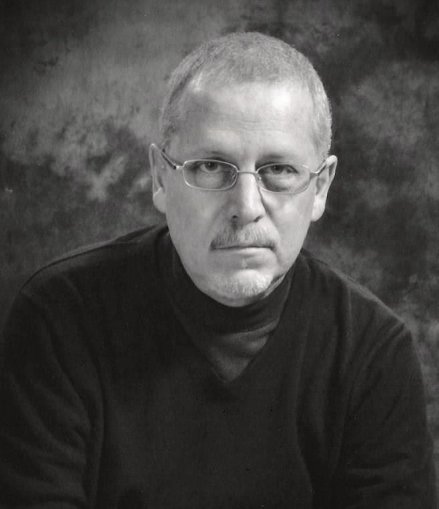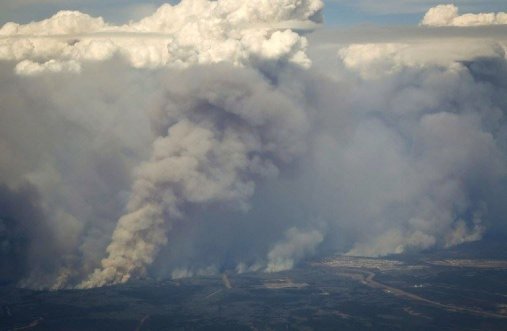 The staff of VENTURE XVII, based in Calgary, is currently volunteering with evacuation of Northern Alberta, Canada. This is getting out of control. In 2012 We were fighting the Waldo Canyon and Lake George Fires in Colorado. A year later, We were fighting the Black Forest Fire North of Colorado Springs.
The infamous Hayman Fire, rolled on us fourteen years ago, virtually killing some of the most beautiful and pristine wilderness on the backside of The Rampart Range of Colorado. Yeah, 140,000 acres of it. Then the Montana Fires of 2007. Half a million acres wiped out in two months!
But this thing. He's a killer! in just 3 days, he's already consumed over 350 square miles. Been really hard to reign him in. Fires are always our worst fear up here in the Rockies. Whether in the Yukon up North or the San Juans in the South, it's all Alpine Forest with interlacing meadows and tributaries of grasslands.
When I worked with my friends, The Chippewa Cree in Montana, they would tell me that the elders would always point out that the fires were "A Cleansing", and to respect them. They consider fires a natural part of the wilderness and as natural as the Sun rising every morning. I can't help but agree with this, but times have changed, and as Man moves deeper into our forests, more of us depend on our forests and grasslands for our survival.
The teachings of our Native American Fathers should be respected at every turn, but we are no longer nomadic people, and can't just pick up and move when a cleansing comes calling. Whole cities, transportation infrastructure, farmland, livestock, and our sources of water and food can go up in smoke overnight, turning our world upside down.
This one's going to rock our world for a while. The best professional fire fighters in the world are on it! "Film at eleven"!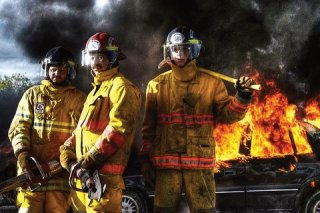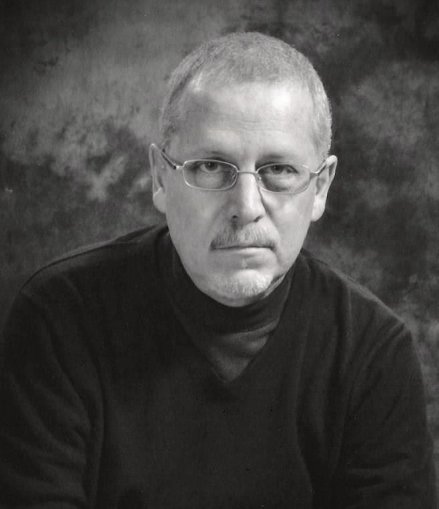 It's been many long years since I graduated from my medical residency. I made Chief Resident so spent an extra year learning how to teach and manage doctors who are full of themselves.
I've seen it all. From the totally clueless senior medical student, to Hospital Chief of Staff. A long time to glean some perspective, and time for introspection. My generation of doctors, was the last to go to college, medical school, and train without computers or smartphones. We didn't even have the internet.
We didn't carry pocket ultrasounds, smartphones, or ophthalmoscopes. All we brought to the bedside was our own brains, a stethoscope, and a compassionate bedside manner. Times have changed. And although we are armed with all kinds of technology, doctors are still doctors, and there aren't very many of us. Moreover, it is predicted that by 2020, the United States will lose half of its physician workforce as doctors make there exodus from an industry that has forgotten about how important we are. Not just anyone can do this. If they could, we would just toss you a human "cookbook" and say "here you go! Fix it yourself!"
I get calls from colleagues everyday, asking how I was able to move into the Education Industry, they want out so badly. The three decades of training in a profession obligated to bring the tip of the sword in science, is a tough enough burden, let alone Corporate America and Ad Hoc Committees telling us how to practice (and they don't even have a License to practice). Throw in "CLIA, OSHA, Semiannual Blood-borne pathogens training, The internet, HIPAA, Managed Care, The doctor crushing Affordable Care Act, and "the straw", ICD-10 ( All of which were thrust upon us in a twenty year span), and you have an already hugely stressful occupation filled with PTSD ready to throw in the towel and say, "Try doing it without us!"
It is still a bold, proud, and academic profession, however, and continues to call to those men and women who can bring not only scientific knowledge, but an understanding ear that listens, holistic care, intelligence, integrity, and a steadfast compassion for mankind.
I continue to train young doctors. These students, interns, and residents are smart, they already know what hard work is, they are all "A" students, hugely ambitious and talented. Many of my conversations with them turn into advice. So this is what they hear.

1. People die; it's not a personal failure on your part. Our weapons against disease cannot outlast the inevitable. Our interventions and therapies can make disease more manageable and prolong life, but death will always be the ultimate and natural conclusion of our efforts.

2. Your choice of specialty will not determine your ultimate life happiness. You are not doomed to misery should you chose not to sub-specialize nor are you guaranteed happiness if you do. Choose something you enjoy, Choose a specialty that provides a lifestyle congruent with your values. But don't confuse intellectual intrigue with life happiness; there is so much more to the latter that has nothing to do with medicine.

3. Remember what it means to be a normal person. To retain a sense of awe in what you now get to do on a regular basis. To be able to explain things in non-medical terms the way you learned them before being indoctrinated. To feel sadness, joy, grief, loss, elation. To remember the viewpoint of suffering.

4. Keep friends outside of medicine. You'll be more human. And more interesting.

5. Guidelines are helpful, but they are not strict rules. Don't try to meet every guideline while losing site of the big picture. You wouldn't want your 95-year-old grandma on a high dose statin to prevent a heart attack, metformin for the elevated fasting glucose only apparent within the past year and three blood pressure pills that make her feel dizzy all the time to achieve some magic number that no one agrees on anyway. Don't subject someone else's grandma to that either.

6. Retain your humility. When family members say, "Something's not right with Grandpa," listen to them. They are usually right. Ask questions when you don't know the answer. It can be especially humbling to do so in front of your colleagues, but your pride is no longer your priority. Your priority is your patient, without exception.

7. Be kind in your comments about the "outside community doctor." There is a high likelihood you will be that person at some point in your career. They usually aren't as dense as you might think; they are just struggling to provide the same perfect care you are in a very imperfect system.

8. Burnout is inevitable. Plan for it. Write down what drew you to medicine in the first place. Use it to keep yourself motivated. Learn to unplug. Turn that thing you call "a phone" off. Don't overlook your own health. Mental or physical.

9. Other services are not your enemy. Be kind when someone calls you with a "dumb consult"; you have likely called one yourself.
10. Avoid perpetuating the cycle of abuse. The profession of Medicine has been built on a "train by intimidation" approach since Osler. We are well known to "pimp" each other in an effort to show academic prowess. Just because you were demeaned and humiliated as a student or resident does not mean you are entitled to do the same to your younger colleagues. They are no more "unmotivated," "lazy," or "arrogant" then you were. We are all a bunch of prima donnas. Turn it down a notch!

11. Think about how your orders affect your patients Holistically. How the orders may actually contribute to their suffering and discomfort. Nurses have been asking for us to do this for years.
12. Be mindful of the habits you cultivate. How you speak to patients, families, nurses. How you treat your family when you are stressed. Your eating habits, your spending habits, your sleep habits. These will follow you past residency, for better or for worse. Make sure they have been chosen with intention.

13. Medical training is expensive. Most of us have debt. Just because you have a big salary out of residency, doesn't mean that you are wealthy. Do the math and avoid the temptation to increase your debt further immediately on graduation with a huge new house, car or other toys. A few years of frugal living will pay dividends later on.

14. It doesn't automatically get better after residency. Hate to break it to you, but it's the truth. But it can be great if you prioritize what's really important. Just pick those priorities carefully.

15. Don't forget that the word "Doctor" means "Teacher", doctor.

Lastly, the advice I give to every young doctor I mentor: You must remember that the medical profession is like a jealous lover. It requires all of your time, and all of your energy. It will tolerate nothing less. The people who seek us, need us, and need to trust us. This trust can never be betrayed.
Always stand with a smile, never be impatient, and always give your patient hope. Be as passionate in your craft as you are gentle in friendship, and make everyone who crosses your path, glad they met with you today."
Dr. Counce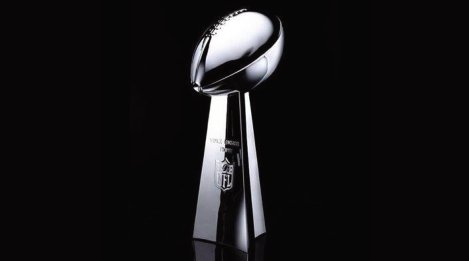 World Champions!
Yeah, those orange guys from the Rocky Mountains.
The Denver Broncos are, you guessed it.... Cam Newton's Kryptonite!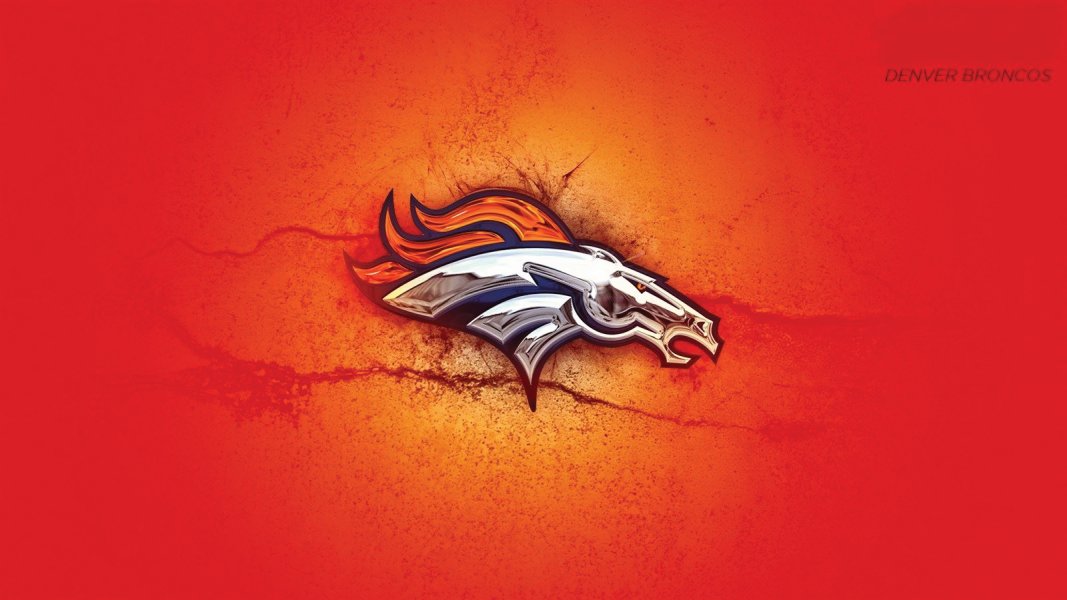 During Denver's roller coaster ride of a football season (and a fun one it was) four things remained consistent with the Super-champion Broncos: John, The Duke, Elway's leadership, Kube's Steadfast posture as an executive coach, Wade's artistry as a defensive coordinator ( Yeah! He's an Artist!) And finally, the deep talent and speed of Denver's Defense.
Remember, this season Denver shut down an up-until-then, undefeated and playoff seasoned and very mobile Aaron Rodgers (his worst game ever), and then, shut down Tom Brady...... Twice!
Why would anyone think Cam Newton could fare any better? I'm scratching my head on that so-called expert prediction.
Cam Newton has no serious playoff experience. And when faced with Superdefense, Superman, turned into, well, mush. They scared the crap out of him, then ate him for supper!
From the coaches to the players, John Elway put together the best defense the Denver Broncos have ever paraded onto a football field. Yeah, even better than the Gradishar and Louie Wright Crush Boys! Next season, they're adding an offense. Just to make things interesting.
I've been watching this team with a microscope since I was a little kid in 1965. Seen everything from Tripuka, Tensi, and the M&M Connection, to Elway, Jake the Snake, and The Sheriff.
I can remember when Hank Stram would bring the Chiefs (Lenny Dawson, Ed Podolak, Willy Lanier, and Jim Lynch) into Denver, and just beat the crap out of the Broncos, they were so bad sometimes. It seemed like they came to Denver just to rack up their stats.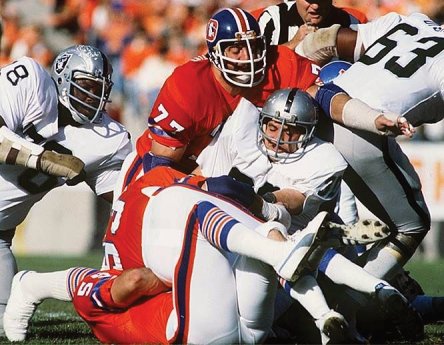 I was there at the Birth of the Raider rivalry in 1965 under
Tom Flores heaved bombs
, then got to watch the eventual reckoning the Raiders would suffer in 1977.
Oh, and who could forget the always inebriated "No Respect, Howard Cosell's" stupid foot in the mouth comments, that whole season! What a dick! Oh, yeah, "That's Right, Jackson"!
Yes! You hear me say that all the time! But the quote is actually from Don Meredith. He couldn't stand him either. If you weren't watching Monday Night Football in the Seventies, You have no idea what I'm talkin about. Too bad for you.
I have had the pleasure of watching all 10 Denver AFC Championship games. Yeah, ten! Here's one!
One of my friends, Tim, had a neighbor and friend lose it, then run across the street to his house so he could sit in his "Lucky Chair". There were only 5 minutes left in the AFC Championship game (played in the Cleveland "Dog Pound") with Cleveland leading by a touchdown. Tim and all of us just waved at him, said " Okay, buddy", then turned around to continue watching the game and biting what was left of our fingernails. Then.... Boom!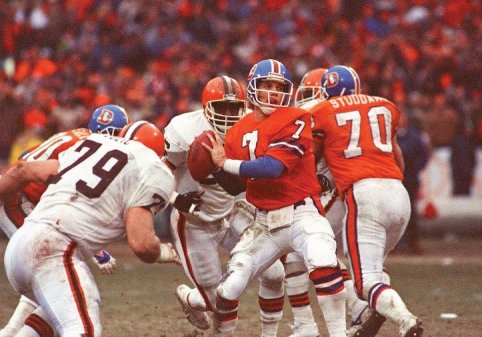 We were witness to one of the greatest playoff comeback games in NFL history. "The Drive" and it's legendary clutch third downs, exploded all over us! It was Epic, in your Face, Hostile Crowd throwing Dog Biscuits and Batteries, Mud with Blood streaked and splashed all over everybody, Duel To The Death Football! And it was The Browns fans who named it "The Drive"!
Every time I watch that 98 yard drive, I just smile. Quietly remembering..... "Lucky Chair! Lucky Chair!"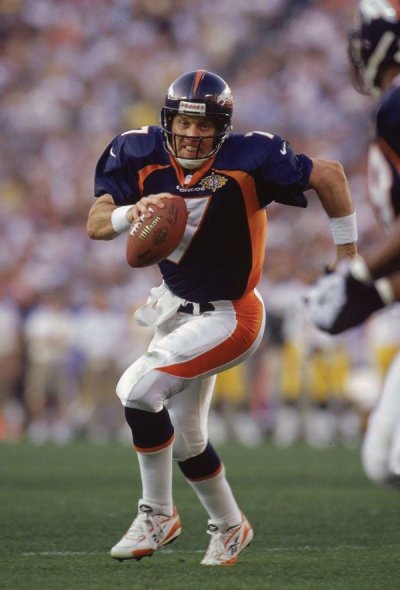 Then there's "This One's For John", which may have been the best Super Bowl ever! And I've seen damn near all of them. Another game won in the fourth quarter. Favre vs Elway! Davis vs that Green Bay Wall! They broke the NFC hold on the Championship. Yeah, the NFC had won every Super Bowl for thirteen straight years. Then the Broncos road into town. Dominated the Packers, who were picked to win by 12 points. Won the Championship! Are you kidding me?
And now this! The Coolest, most Dramatic, and even Historic Broncos season I've ever seen unfurl! And boy did it unfurl! Not only that, but SUPER BOWL 50!.... I've seen it all, man! You just Know there's going to be a movie!
Since that November day at Bears Stadium in Denver when the Broncos and Raiders became arch-enemies in front of this little kid, I've been a card carrying Broncos Fan, even though I had to endure Lou Saban "in my formidable years". Ha ha! .... You laugh!
Just ask Floyd "The Franchise" Little!
I met Little at a Howells Department Store quite by accident when I was in Junior High. I was there shopping for jeans, and I bumped into him. He was looking at suits. All I could do was talk about how great He was, and although Saban had drafted him (The only good thing that came from him), I thought Saban was a poor field tactician, and didn't use Floyd right. Little was cool! He was reassuring. But little did he know... I knew better. So did every other fan out there.
Throughout my junior high and high school years, Floyd was all we had.
Thank God for John Ralston! Everything changed after him. He was the architect who designed, drafted, then built The Orange Crush defensive unit. By the way, why isn't he on the Ring of Fame?
My how the Broncs have changed. From those really bad teams in the sixties to the "State of the Art" in professional football. The Broncos have won more games than any other team in the NFL since 1977, when they first made the playoffs with the Orange Crush. Bet you didn't know that.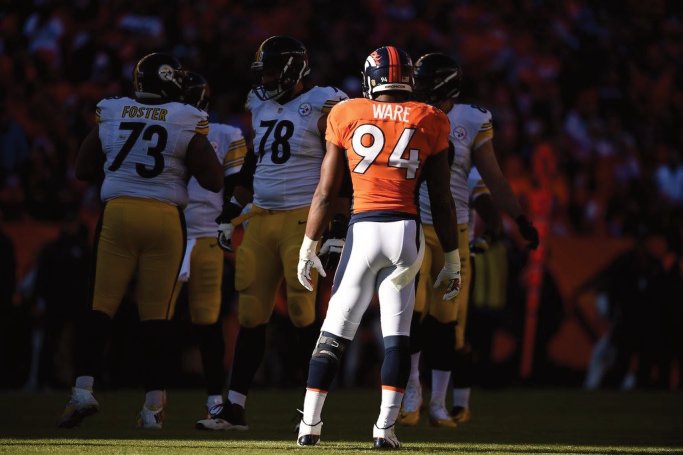 The year of the Super Defense and Giant Killers, Ladies and Gentlemen I give you, The Denver Broncos.
That's Right, Jackson! I'm a fan!
Now that was fun!
Broncos Rule!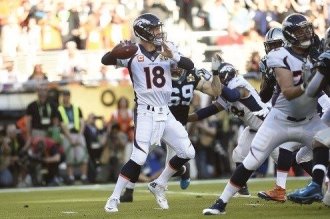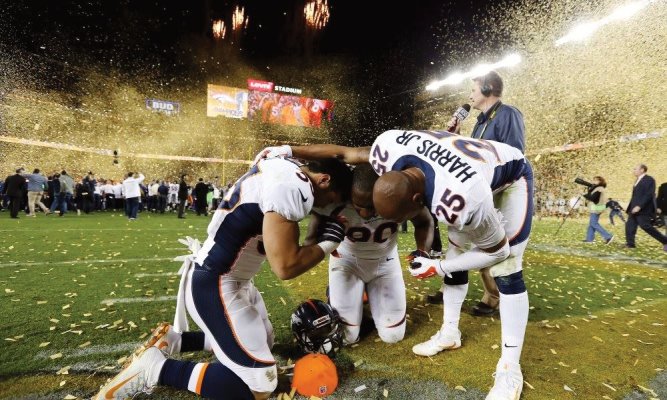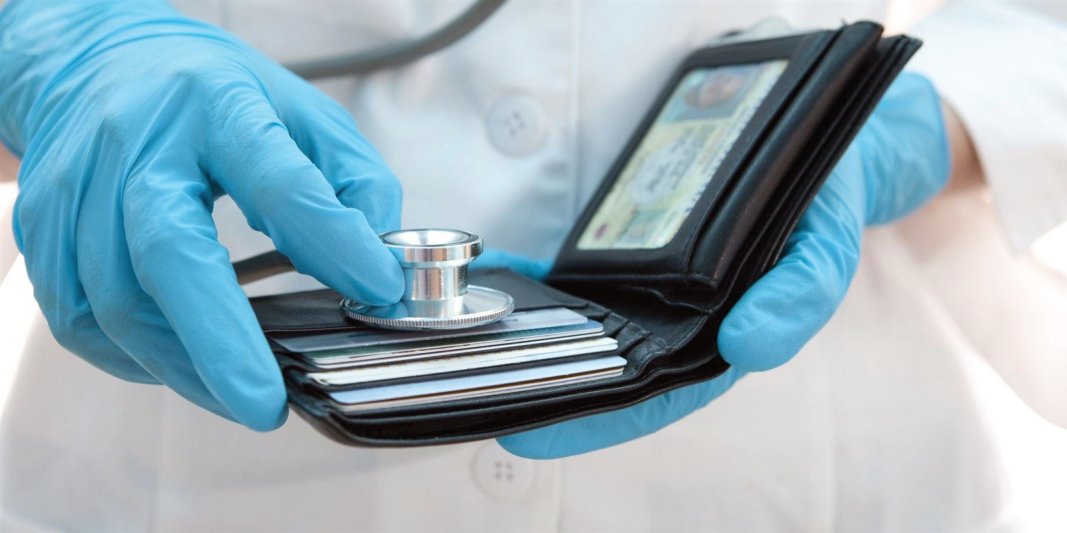 In the United States, The Affordable Care Act (ACA) is a health care ordinance established by the federal government (it is commonly referred to as Obamacare). The Act was adopted as a law by US President Barrack Obama on March 23, 2010.
The goal of this law is to reform the United States health systems by providing and improving access to quality and affordable health care, health insurance, and providing American citizens with more rights and protections by reducing health care expenditure for both individuals and the government. The law also aims at expanding private and public insurance coverage, as well as, regulating the insurance industry. It is a fantastic thought, if it only worked as planned.
As we all know now, it is not completely as advertised. For those of us in the middle class we have realized all too well that it crushes us. It means more taxes. A staggering Five Hundred Billion Dollars in increased taxes and fees. This is passed down to us through higher pricing on medical expenses that we need.
You must purchase insurance, if you do not, your federal income taxes will be penalized. You will no longer get the return that so many count on every year. If you are covered with insurance through your employer, you should tread lightly. Thirty-five million people could lose existing coverage because the government has created incentives for employers to drop insurance benefits.
There are higher premiums and costs associated with the ACA. For a family of four earning ninety thousand dollars annually, take home income would be about sixty-nine thousand dollars after local, state, and federal taxes have been taken out. If these families lose their workplace coverage and move into the exchanges, they could find themselves paying as much as twenty-five percent of their take home pay on an average policy. That is a seventeen-thousand-dollar hit to their annual pay. That's the money they could have used to buy a car, save for college, or payoff their house.
Throughout my research I have interviewed Doctor Kem Hor, Doctor Charles Counce, and have read many articles both for and against ACA. I have also learned that the ACA really hurts Doctors. At the beginning of 2014 it has dumped an additional twenty million Americans into Medicaid. I personally had to start receiving Medicaid. What I have noticed, is that it is very hard to find a Doctor who accepts new Medicaid patients, let alone see them at all. For my family of five, that is very difficult. We have three younger children who need medical attention from time to time, and it can be extremely difficult to get them seen, sometimes taking up to a month to get an appointment.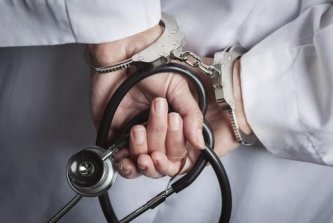 Doctors feel overran by Medicaid patients. Some have stated that they don't have enough time with their patients any longer. It feels to some patients that we are just a number. It shouldn't be that way. Doctors are healers. Sometimes a little extra time with the patients can go a long way. Medicaid only pays Doctors approximately fifty-six percent of what private insurance pays. [Understand that insurance systems are also a discount contracted with doctors to lower their fees to see a group of patients. This means that Doctors lose as much as eighty percent of their fee everytime they see a Medicaid patient. They can't even pay the overhead associated with the patient's visit.]
Doctors are put in a tough spot, whether to accept Medicaid patients at a lesser rate or not accepting Medicaid patients at all. America is projected to face a shortage of nearly ninety-two thousand doctors by the year 2020. Just here in the greater Colorado Springs area there is a shortage of two hundred sixty doctors. Many surveys state that doctors have a negative view on the ACA and its impact on the medical field. One survey found that the ACA on top of all the other mandates like Tort Law costs, Skyrocketing Liability Insurance, this year's "ICD10", "CLIA", "OSHA", and "HIPAA" has become too much to bear, motivating forty-three percent of doctors to move up their retirement within the next five years.
My overall thoughts on this Affordable Care Act, is that it might be a good idea on paper, but after seeing it in action, it has caused many more headaches than not. It has forced many doctors out of the field to pursue other options. Doctors should not have to wait four to six months to get paid by Medicaid or Medicare. I understand that doctors need to get paid for services rendered in a timely fashion. They have bills as well as employees to pay, in addition to college and medical school tuition loan obligations and bread for their table. It should not take patients a month to see a healthcare provider either.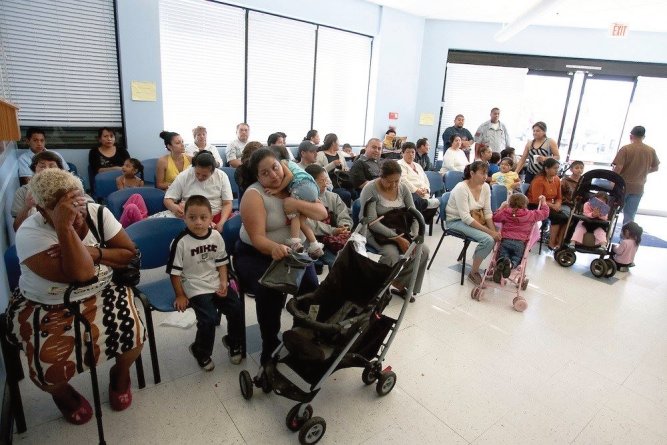 I have been waiting to see a specialist (a ninety minute drive north to Denver) for two and a half months now. The system is not working, and should never have been approved in its present form. Unfortunately, it is here to stay. So says the Supreme Court. We will all have to get used to it.
Obviously the Affordable Care Act does need a lot of improvements to actually do what it was meant to do, giving Americans better access to quality healthcare. [It has managed to do almost the opposite, by draining our pocketbooks, and scaring away the only people who can care for us.]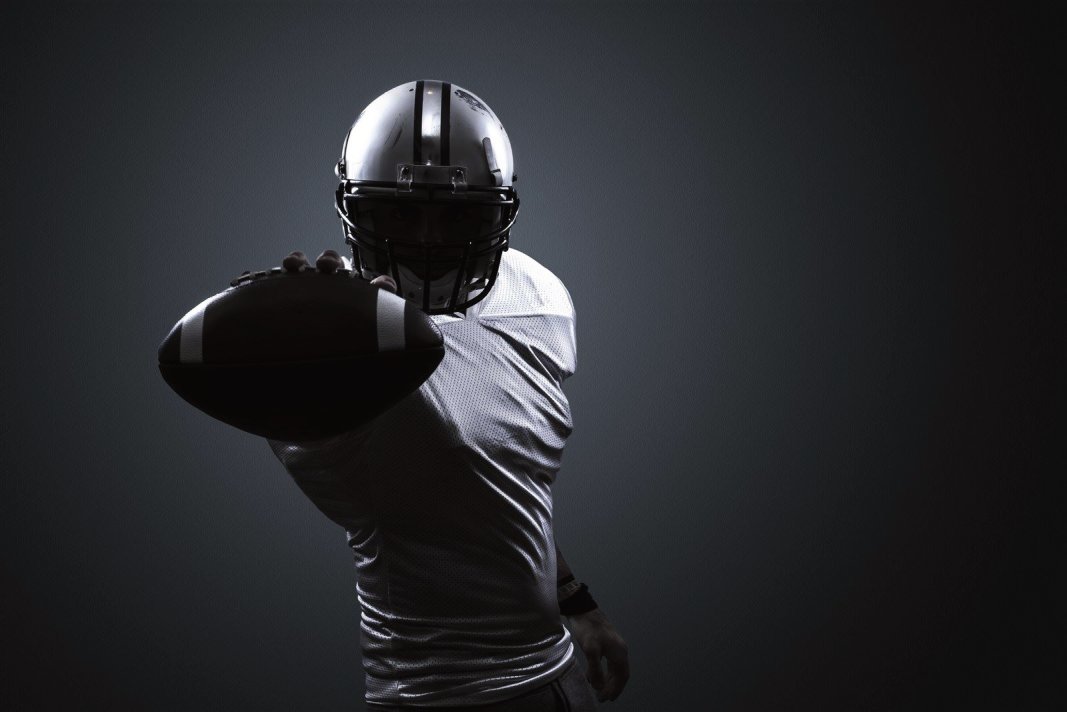 Fall approaches, and Football is upon us. A sport I am hopelessly addicted to.
The first time I saw a professional football game in person, was in 1965. My family had just moved to Denver a year earlier. I was somewhat familiar with pro ball and had watched it with Dad on Television. But we were from Nebraska, and in the Fifties and Sixties, we were watching college ball most of the time.
Dad bought two tickets to see a "very young" Denver Broncos Football Club take on the Oakland Raiders in Denver. Understand, the American Football League was only in its fifth year, but the inklings of rivalry were already present when the Raiders were in town.
Denver was a mediocre team on the field, and on the books. Generally starting seasons well, then go into skids half way through. But we had nationally known stars: Frank Tripuka, Cookie Gilchrist, Willie Brown, and Lionel Taylor.
It was a beautiful sunny November day! We got to the stadium. It wasn't the famous "Mile High Stadium" yet. The Broncos' home turf was the original Bears Stadium. Built for our New York Yankees farm team, the Denver Bears, it would later be reshaped into Mile High Stadium after a massive reconstruction, as Denver joined the National Football League when the AFL and NFL merged in 1970.
There I am with my Dad! At a ball game! Dad was great! He explained everything to me. Bought hot dogs and Royal Crown Colas (yeah! I know!). Oh, and popcorn!
The game was sold out. To this day, no other team in the NFL has had a longer sellout streak. Yeah, Denver is a football town!
Little did we know, that this game would become the foundation to the rivalry between these two young teams, and create in Denver fans, a distaste for anything "Raider", and a feeling that it is always vengeance Denver seeks. We don't want to just beat them, we want to Crush them! Period!
The Raiders have always been fierce opponents, as it should be. They were hugely successful in the old AFL and later in the NFL. Everyone who knows football, knows the legendary teams that came out of Oakland. Of all places! Have you ever been there? Yeah, I know.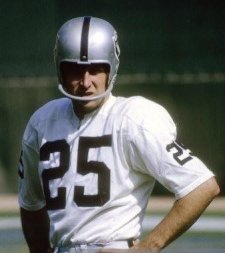 Today was no different. Future Hall of Famers: Their headcoach was the Infamous Al Davis; At quarterback was Tom Flores, who would later take two Oakland teams as headcoach to the Superbowl, and win two world championships; His backup? Daryle Lamonica, would show up next year; "The Double Ought", Jim Otto; The Ferocious, Ben Davidson, and rookie wide receiver, Fred Biletnikoff, "The Button Hooker".
Kickoff! The game starts. Dad and I are in the East Stands, one tier up, on the Southside 30 yard line. A perfect football game spot! I can't imagine what the cost of season tickets for this same area at Sports Authority Field would be today. Ginormous, I'm sure!
The teams went back and forth the first quarter. I'm eating hotdogs and drinking RC Colas. Yep! In hog heaven! Second quarter starts. Tom Flores, who establishes the Raiders legendary "Vertical Game", heaves a bomb to Clem Daniels. Boooom! It sent shutters through me! The execution and pure poetry of it was beautiful. You had to respect it, even if you didn't understand the game that well. Absolutely gorgeous pass to a tailback out of the backfield. Raiders 7 Broncos 0!
Broncs get the ball back, but sputter. The Raiders answer with a surgical drive ending with a touchdown strike by Flores again. I'm reaching for my RC. It's 14 zip! How many times have you become tachycardic with this not so unusual and apparently traditional behavior of the Broncos? That's what I'm sayin'! Denver answers right back with a well-orchestrated drive with Lionel and Cookie, finishing with a rushing touchdown.
But it wasn't Cookie! I was upset! Yeah, Wendell Hayes ran it in. Yeah, but it's 14-7. Game on! If you have ever been to a game of any kind, baseball or football, with your dad, you know exactly how I was feeling right then! A dad and his son watching a game that is unfurling before their eyes and taking on a life of its own, with 35,000 fans sitting next to us. You become hooked for life!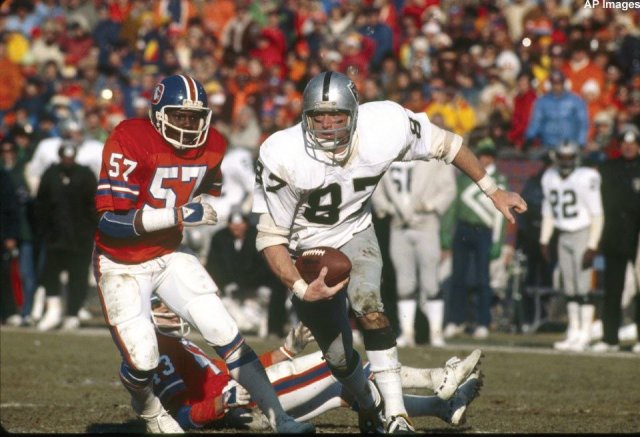 Halftime was popcorn and a marching band, having fun with Dad, and drinking RCs. And I had to pee a lot! So I got to know the concession area really well. The stadium staff started calling me by my first name. Just kidding.
Denver opens the second half with a Lionel Taylor airshow, ending with a touchdown strike to Taylor from John McCormick. Yeah, Frank wasn't there anymore. But we put him on The Ring of Fame when we built Mile High. We even retired his Jersey, number 18. I think all Denver fans know that really cool story about Frank's insistence that "Peyton" wear his number. Denver 14 Oakland 14! Oh boy! And so it starts!
The third quarter ends still tied 14/14! I have to pee! The fourth quarter starts. Yep, the first of many nail biters to come. Denver's marching down the field with a combination of Cookie built traps, and throws into the flat to Lionel, when, the "Cardiac Kids" strike again! The Raiders intercept the ball as the Broncos are moving into the red zone and run it back 70 yards for a touchdown. Wow! Raiders 21, Broncos 14. Fourth quarter. Sound familiar?
The teams exchange sputtering drives. Actually, two damn good defenses do their jobs. Denver gets the ball back. They're marching. Then McCormick throws a hondo ball into the flat where a post coming out of the right seam was supposed to materialize, and it's intercepted. You guessed it! Raiders run it back for a touchdown. Raiders 28 Broncos 14. Nobody leaves! Denver gets the ball back with only three minutes left. McCormick is replaced by Jackie Lee.
Known to have flashes of brilliance (I wonder if that's because he wore Number 7), Lee is a good quarterback. He stands tall in the saddle, and a master of the step up when a throwing pocket collapses. Lee takes his opportunity and marches Cookie, Lionel, and the Broncos down the field. We're running out of time! We need two scores! Everybody's standing! I'm standing on my seat! 35,000 fans chanting "Broncos"!
Jackie hits Lionel in the end zone for a touchdown!
It's absolute bedlam in the stadium! People jumping up and down, stuff flyin' everywhere! Popcorn all over the place. I have to pee! I look up at Dad! He looks down at me! We just smiled at each other! Then turned our heads back to the field of battle. The smell of beer, and cola all over the place! Yeah! I know!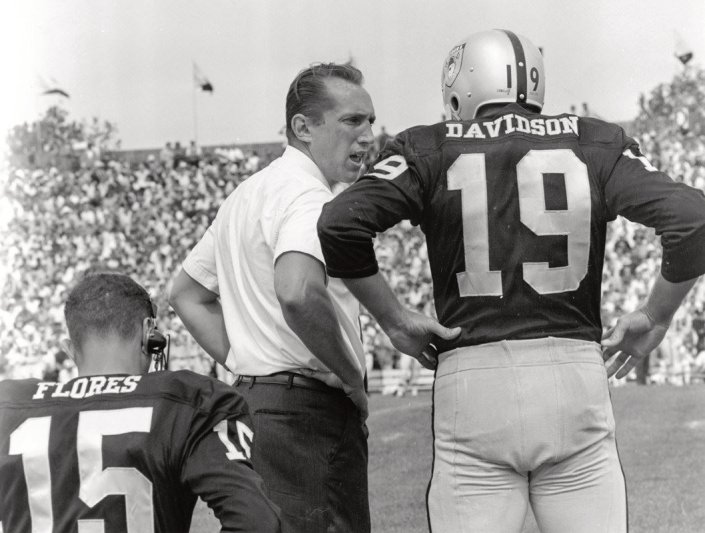 Coach Speedie (yeah that's his name), was known for his out of the box style and on field gambles. Here we go again. Rather than to kick a point after, he elects to go for 2, because he doesn't want a tie, Mac Speedie wants to win. Remember, the NFL didn't have the 2 point conversion then, but the AFL did.
It's a roll out! Jackie throws. Whenever I think about it, it's always in slow motion. The stadium seemed silent forever to me, this little kid.
A lasting and realistic picture of "The Underdog" was forever imprinted on me. That's right. You knew it! The receiver dropped it! Oh my God!
Raiders 28 Broncos 20 hit hard. Eerily, another primer of famous even legendary games to come.
Wait! .... Wut? .... It's not over! .... Everyone is still in their seat, and now standing! Mac has called an onside kick! Are you kidding me? …….. The Broncs kick! ……. They recover the ball! Oh my God! ……. And here it comes……. It's too late!
 Wut? .... Yep! The clock expired! The game is over! .... Wow! ....  The crowd just stood there, silent!
I didn't care about the loss. That sting would hit me later. This was a day I would always remember!
The emotions that wash over us as sports fans! The anticipation! The elation! The heartbreak! The smells! The sounds! The mass of faces before you, all working as one! Asking for "Just One More Inch……. Please"! ……. The game you'll never forget! I have to pee!
A rivalry is born! I'm hooked on the Broncos for the rest of my life! I have the best Dad in the world!
Fifty years ago! That's how long I have been a fan of the Denver Broncos. You heartbreakers you! Just have fun, okay? But beat the shit out of the Raiders. I mean it!  Period! Thank you.
GO BRONCOS!!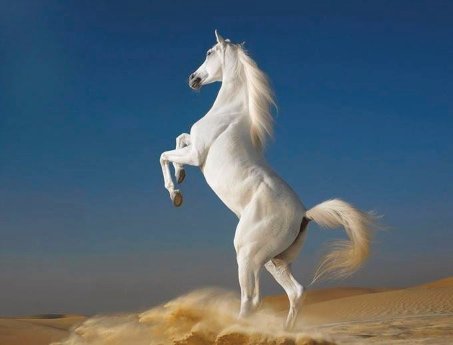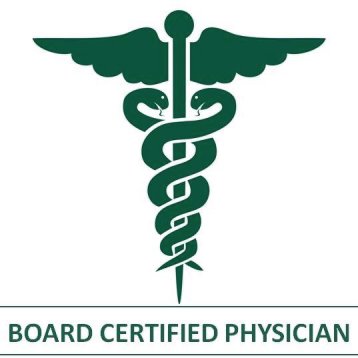 Two recent studies in the
Journal of the American Medical Association
are sparking fresh controversy over the effectiveness of, and need for, the
maintenance of certification
(MOC) requirements mandated by the American Board of Internal Medcine (ABIM.)
The studies in
JAMA'
s December 10 issue both look at MOC's impact on the costs and quality of patient care, although in different ways. The
first study
, led by ABIM's Bradley Gray, Ph.D., compared costs and outcomes for two groups of Medicare beneficiaries during the years 1999-2005: one group treated by internists who received board certification in 1991, and were thus required to recertify in 2001, and a second group treated by internists who certified in 1989, and were thus grandfathered out of ABIM's recertification requirements.
The study used a quality measure the annual incidence of ambulatory care-sensitive hospitalizations (ACSH) per 1000 beneficiaries. (The authors define ACSH as "hospitalizations triggered by conditions thought to be potentially preventable through better access to and quality of outpatient care.")
The study found no statistically significant association in ACSH growth between the MOC-required and MOC-grandfathered physicians, but did find a 2% slower growth in the cost of care provided by the physicians who had to recertify compared with the grandfathered cohort.
The
second study
, led by John Hayes, MD, of the Zablocki VA Medical Center in Milwaukee, Wisconsin, compared performance data of 71 MOC-required and 34 MOC-grandfathered physicians at four VA medical centers, including Zablocki, for 12 months starting in October, 2012. The ten performance measurements ranged from colorectal screening to blood pressure control to post-myocardial infarction use of aspirin. It found "there were no significant differences between those with time-limited ABIM certification and those with time-unlimited ABIM certification om 10 primary care performance measures."
While the study results might appear to provide ammunition to MOC opponents, an
accompanying editorial
by Thomas Lee, MD, MSc, chief medical officer for Press Ganey and a practicing internist, notes that "another assessment might be that the effect of MOC is unknown at best and that changes to its structure must be undertaken with caution and sensitivity to their effect on physicians' professional lives."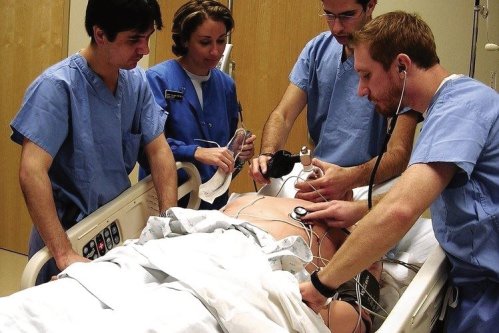 Lee points out that ACSH, the outcome measure used in the Gray-led study, "was designed to assess access to primary care in populations, not the quality of care delivered by individual physicians" and applied only to about 80 patients in each participating physician's panel. Moreover, "the 2% reduction in spending is as large or larger than the savings recorded by Medicare accountable care organizations in their first two years, so further study to determine if this finding is real and reproducible is critical."
(Gray and his co-authors note in their study that even small per-patient savings, when extrapolated over Medicare's nearly 50 million beneficiaries, would far exceed the costs of administering the MOC program.)
The most significant finding of the Hayes study, Lee says, is that all the performance measurements were significantly better than those of the general population, regardless of whether the patient received care from a MOC-required or MOC-grandfathered physicians, and thus "provide a reminder that healthcare today has become team-based."
In mid-December JAMA convened a webcast to discuss the studies' findings and answer questions. Judging by tweets accompanying the events, MOC's critics remain unconvinced of the value of ongoing recertification.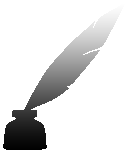 /