Shopping Cart
Your Cart is Empty
There was an error with PayPal
Click here to try again
Thank you for your business!
You should be receiving an order confirmation from Paypal shortly.
Exit Shopping Cart
The Venture 17 Division Of Education
THE CONSERVATORY OF MEDICAL ARTS AND SCIENCES

THE SEARCHLIGHT MESSENGER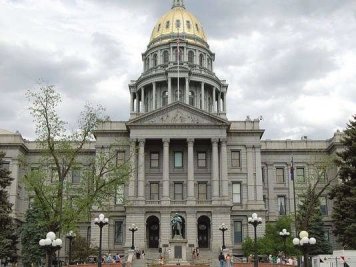 Frustrated with the suppressing effects of the Patient Protection and Affordable Care Act and the continued sky rocketing costs of health care, this Fall, Colorado will vote on Amendment 69, a petition induced amendment to the Constitution of the State of Colorado.
If passed, this single payer health insurance program will go into effect over an 18 month period. It's goal? To eliminate insurance premiums (about $8,000 to $12,000 per family annually), "un-affordable deductibles" (as much as $7,000 per family), and any out of pocket expenses like co-pays.
Understand, the only way to move away from the Affordable Care Act is for states to make a better and more affordable but fiscally solvent plan on their own. So again, Colorado spearheads a change in the law of the land, thumbing their noses at the Federal Government's inadequacies, and taking on the task themselves to protect Colorado's citizens.
It will start with a thirty-eight billion dollar budget through a state income tax increase of ten percent, and provide universal health coverage, choking off the profit seeking behaviors of national private insurers, and will save Colorado six billion dollars a year.
If passed, the first year of the plan will be directed by a 15 member interim Board of Trustees chosen by state legislative leadership and the Governor. This will be followed by an election of professionals and community members to the Board of Trustees to over-see and manage all "ColoradoCare" operations, with elections held annually thereafter. Amendment 69 outlines the length of the terms of the elected trustees, term limits, and procedures for filling vacancies. ColoradoCare Trustees are not subject to recall elections, but may be removed by a majority vote of the board.
Essentially, the State of Colorado will be carved into seven districts, with each district electing three board members each (total of 21). in the last year, It has been well known in professional medical and academic circles that VENTURE XVII supports this amendment. The B.E.A.M. Foundation will be funding the campaigns of two of it's members to run for ColoradoCare Board of Trustees positions. Yes, VENTURE XVII is actively involved, as three of the
B.E.A.M. Foundation's
 positions are to alleviate poverty, create economic empowerment, and promote accessible healthcare to all. In addition, the B.E.A.M. Foundation supports Senator Bernie Sander's initiatives to make healthcare "a right of our citizens".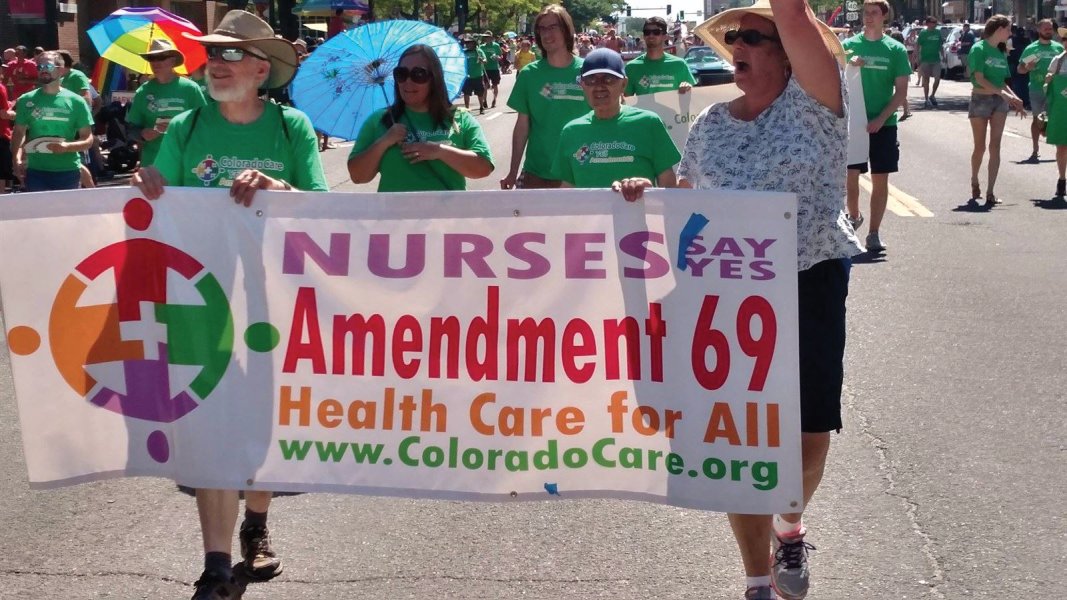 Unfortunately, the United States is the only first world economy where you can still be bankrupted by a medical condition. This is considered unconscionable by many, and Colorado feels compelled to act instead of talk (which has been going on now for over thirty years). Did you know that over sixty percent of bankruptcies are induced by medical expenses? Did you know that over forty percent of foreclosures are induced by medical problems?
The insurance companies keep getting richer, and our premiums and out of pocket costs keep going up and are crushing our citizens. When I see a patient for 15 minutes, I spend an hour on paperwork and coding or the insurance company will not compensate me for the visit, even if it's only for a Medicaid copay. Enough is enough! Colorado is fed up. Colorado not only has the resources, but the means to carry this through, and maintain it indefinitely.
Isn't it interesting that all of the media advertising opposing the amendment is backed by Blue Cross Blue Shield, United Health Care, Kaiser Permanente, The Travelers, other small cap insurance entities and those invested in the insurance industry. Why, you ask? Because if this passes, they will no longer write insurance in Colorado, and will lose market share of almost nine million insured lives. Do the math. 
Gaining health insurance is an important step in ensuring access to healthcare. Without insurance coverage, many patients would not be able to pay for the medical services they receive. But so far, no policy attempted in the United States, not even the Affordable Care Act, has been able to bring coverage to everyone or reign in costs. ColoradoCare attempts to solve that situation.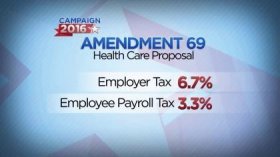 ColoradoCare would automatically cover everyone whose primary residence is in Colorado. The system would include people who currently can't afford insurance, don't want it, or don't qualify for existing programs because they are immigrants who lack documentation.
Supporters say universal, publicly financed coverage would save money and time that is currently spent on insurance bureaucracy and paperwork, and allow patients to see any provider who agrees to contract with ColoradoCare.
Opponents (the insurance companies) argue the opposite, saying the proposed system would limit Coloradans' choices about their health plans, restrain market competition and leave too many important details to be decided in the future. Typical corporate rhetoric.
The issue here is typical of all politics. There will be a tax increase. Everybody gets itchy when we talk about tax increases. But this initiative has a silver lining of beneficence: State of the Art Healthcare, but at no cost to the citizens of Colorado.
Here's an example of its impact on a family of four paying $1000 in state income tax per year. Now their income tax is $1100, but they didn't have to pay $12,000 in premiums in addition to if a family member was hospitalized, the $7,000 deductible they would most likely have to borrow.
Keep your eyes on Colorado. If this works well over the next three years, you will see other states take notice and use our system as a template for their own.
I understand when you read this, you can see that it is slanted to the "Yes Vote". But it's also about doing the right thing. We have the resources (remember all that money we're making from Weed?), We have some of the best medical and business minds in the nation right here. We can make a difference.
Keep reading, and Stay healthy.
Dr. Counce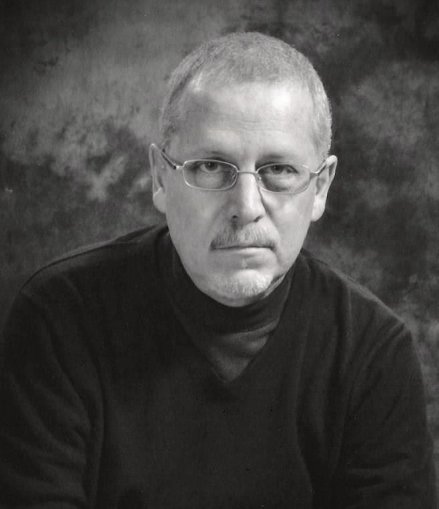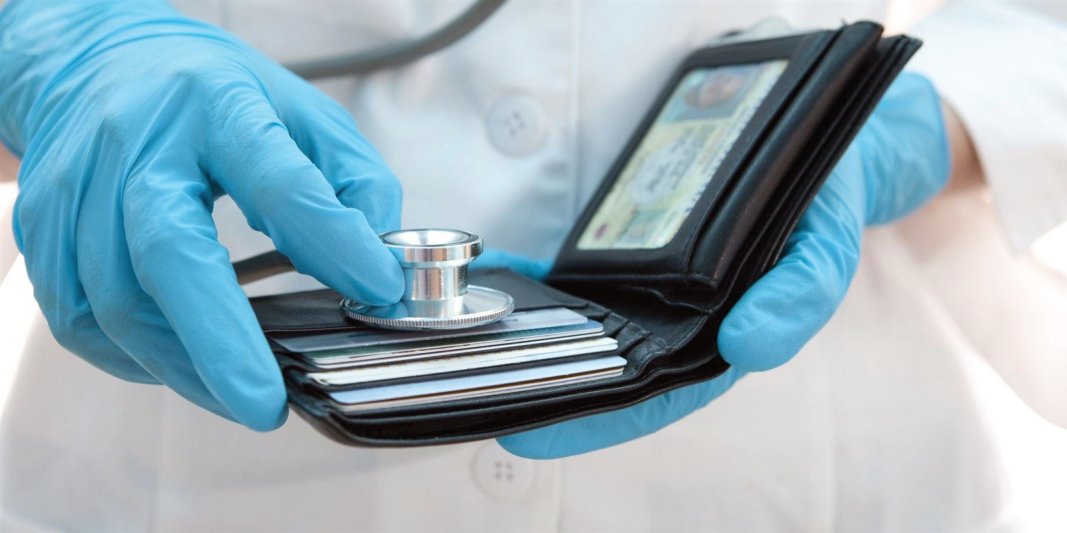 In the United States, The Affordable Care Act (ACA) is a health care ordinance established by the federal government (it is commonly referred to as Obamacare). The Act was adopted as a law by US President Barrack Obama on March 23, 2010.
The goal of this law is to reform the United States health systems by providing and improving access to quality and affordable health care, health insurance, and providing American citizens with more rights and protections by reducing health care expenditure for both individuals and the government. The law also aims at expanding private and public insurance coverage, as well as, regulating the insurance industry. It is a fantastic thought, if it only worked as planned.
As we all know now, it is not completely as advertised. For those of us in the middle class we have realized all too well that it crushes us. It means more taxes. A staggering Five Hundred Billion Dollars in increased taxes and fees. This is passed down to us through higher pricing on medical expenses that we need.
You must purchase insurance, if you do not, your federal income taxes will be penalized. You will no longer get the return that so many count on every year. If you are covered with insurance through your employer, you should tread lightly. Thirty-five million people could lose existing coverage because the government has created incentives for employers to drop insurance benefits.
There are higher premiums and costs associated with the ACA. For a family of four earning ninety thousand dollars annually, take home income would be about sixty-nine thousand dollars after local, state, and federal taxes have been taken out. If these families lose their workplace coverage and move into the exchanges, they could find themselves paying as much as twenty-five percent of their take home pay on an average policy. That is a seventeen-thousand-dollar hit to their annual pay. That's the money they could have used to buy a car, save for college, or payoff their house.
Throughout my research I have interviewed Doctor Kem Hor, Doctor Charles Counce, and have read many articles both for and against ACA. I have also learned that the ACA really hurts Doctors. At the beginning of 2014 it has dumped an additional twenty million Americans into Medicaid. I personally had to start receiving Medicaid. What I have noticed, is that it is very hard to find a Doctor who accepts new Medicaid patients, let alone see them at all. For my family of five, that is very difficult. We have three younger children who need medical attention from time to time, and it can be extremely difficult to get them seen, sometimes taking up to a month to get an appointment.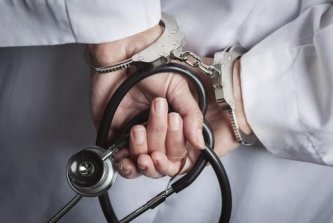 Doctors feel overran by Medicaid patients. Some have stated that they don't have enough time with their patients any longer. It feels to some patients that we are just a number. It shouldn't be that way. Doctors are healers. Sometimes a little extra time with the patients can go a long way. Medicaid only pays Doctors approximately fifty-six percent of what private insurance pays. [Understand that insurance systems are also a discount contracted with doctors to lower their fees to see a group of patients. This means that Doctors lose as much as eighty percent of their fee everytime they see a Medicaid patient. They can't even pay the overhead associated with the patient's visit.]
Doctors are put in a tough spot, whether to accept Medicaid patients at a lesser rate or not accepting Medicaid patients at all. America is projected to face a shortage of nearly ninety-two thousand doctors by the year 2020. Just here in the greater Colorado Springs area there is a shortage of two hundred sixty doctors. Many surveys state that doctors have a negative view on the ACA and its impact on the medical field. One survey found that the ACA on top of all the other mandates like Tort Law costs, Skyrocketing Liability Insurance, this year's "ICD10", "CLIA", "OSHA", and "HIPAA" has become too much to bear, motivating forty-three percent of doctors to move up their retirement within the next five years.
My overall thoughts on this Affordable Care Act, is that it might be a good idea on paper, but after seeing it in action, it has caused many more headaches than not. It has forced many doctors out of the field to pursue other options. Doctors should not have to wait four to six months to get paid by Medicaid or Medicare. I understand that doctors need to get paid for services rendered in a timely fashion. They have bills as well as employees to pay, in addition to college and medical school tuition loan obligations and bread for their table. It should not take patients a month to see a healthcare provider either.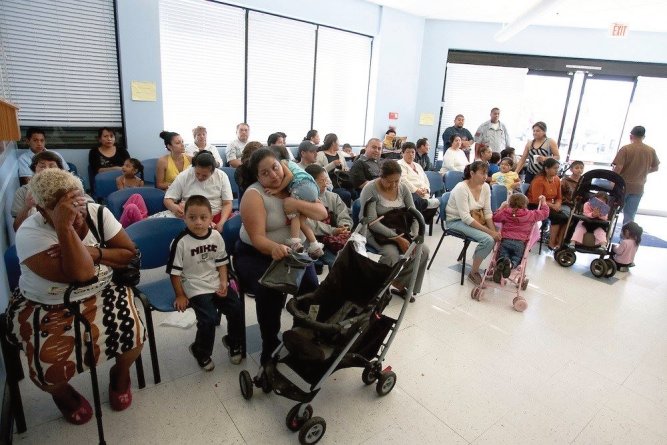 I have been waiting to see a specialist (a ninety minute drive north to Denver) for two and a half months now. The system is not working, and should never have been approved in its present form. Unfortunately, it is here to stay. So says the Supreme Court. We will all have to get used to it.
Obviously the Affordable Care Act does need a lot of improvements to actually do what it was meant to do, giving Americans better access to quality healthcare. [It has managed to do almost the opposite, by draining our pocketbooks, and scaring away the only people who can care for us.]

Underlying much of the controversy surrounding Maintenance of Certification (MOC), is the question of how much, or even whether, the process as currently structured actually improves physician performance and/or patient outcomes.
On February 3, 2015, many physicians received a surprising email from Richard Baron, MD, MACP, president and chief executive officer of the
American Board of Internal Medicine
(ABIM). Referring to the board's controversial maintenance of certification (MOC) program, Baron wrote, "ABIM clearly got it wrong. We launched programs that weren't ready and we didn't deliver a MOC program that physicians found meaningful…We got it wrong and sincerely apologize. We are sorry. "
Baron's email— which went to the approximately 200,000 internists and practitioners of 20 sub-specialties who have obtained their board certifications from the ABIM—followed by a few weeks (and many believe was at least partially in response to) the announcement a new organization, the
National Board of Physicians and Surgeons
(NBPAS), with the announced goal of giving doctors "an alternative route for continued board certification." It is led by Paul Teirstein, MD, chief of cardiology at the
Scripps Clinic in La Jolla, California
, and an outspoken MOC critic.
While the controversy surrounding MOC remains far from settled, it seems clear that critics of the process and of ABIM have scored some significant gains, by forcing ABIM to review or scrap some elements of MOC, and by possibly opening new paths to maintaining certification.
Evolution of MOC requirements
The creation of NBPAS and the ABIM's apology are but the latest developments in a long-simmering dispute over how doctors should best keep their skills and knowledge up-to-date—and prove that they are doing so. The controversy dates to the 1990s, when the ABIM instituted a policy whereby, beginning in 2000, physicians who certified after 1990 would have to recertify every 10 years. (Until then certification had been life-long.) The change was subsequently adopted by the other 24 boards comprising the
American Board of Medical Specialties
(ABMS).
The 10-year maintenance requirement produced some grumbling among doctors, but no organized resistance. That changed at the start of 2014 when ABIM announced that doctors would need to earn accreditation points on a continual basis over the 10 years between taking the recertifying examination. Moreover, doctors who had board certified before 1990 would be listed as "certified, not meeting MOC requirements" on the ABIM's web site.
For Teirstein and many of the physicians boarded by the ABIM, these latest changes were the final straw. They were further incensed by what they regarded as the excessive growth of the nonprofit ABIM—whose budget exceeded $59 million—and the nearly $29 million spent on salaries, benefits and "other expenses" during the ABIM's 2014 fiscal year. A few months later Teirstein launched an online petition opposing the MOC requirements that to-date has garnered more than 23,000 signatures, he says.
In addition, he says, "I began getting comments like, 'it's great we have all these signatures, but what do we have to show for it? Have they [the ABIM] actually changed anything?' And they had not."
The NBPAS alternative
Teirstein's response was to found the NBPAS, a nonprofit organization with what he describes as "a much less expensive, much simpler approach to life-long learning." In the news release announcing its formation, the organization says it is "committed to providing certification that ensures physician compliance with national standards and promotes lifelong learning." Among the requirements for continued certification are that a candidate be previously certified by an ABMS-member board and have completed 50 hours of CME in the past two years.
Teirstein describes NBPAS as a "grass- roots organization," one that is funded entirely by its members. Membership fees are $85 per year or $169 for two years, and cover all specialties and sub-specialties covered by the ABMS. "Right now we've got about a thousand members and we're making ends meet doing that," he says. Teirstein is taking no salary.
As of mid-April none of the nation's hospitals were accepting NBPAS certification as a basis for admitting privileges, but Teirstein notes that the process usually involves approval from numerous boards and committees and thus will take some time. "I'm of the firm belief that the as long as the medical community is willing to stand up and say this is what they want we'll figure out a way to make it happen, but it won't be overnight," he says.
Teirstein and other NBPAS board members say they support the notion of physicians keeping their knowledge and skills up to date, but think CME offers the best method for accomplishing that. Teirstein notes that CME courses must be accredited by the American Council for Continuing Medical Education (ACCME) to count towards license renewal. "We've decided the best compromise is where you can have lifelong learning which doctors don't consider onerous," he says. "The doctors can choose which offerings to attend. They're not going to pay and take time to go to something that's not relevant."
'It's not good learning'
Harry Sarles, MD, FACG, an NBPAS board member and past president of the
American College of Gastroenterology
objects to what he calls the "esoterica" on the certification examinations. "It's not good learning. It's learning for the test," he says.
"ABIM should not be allowed to set the bar, make the rules, and then provide all the CME that can only be accepted to meet their rules," he adds. "I'm answering to my hospital, my state, my patients, the health plans, in terms of my quality being measured and monitored. And now ABIM steps in and says you should be doing something for us too. I felt like I was in the middle of a shakedown."
"When I took my certification I felt proud and driven to continuously improve myself,," he says. "But everything ABIM has instituted since then, to my way of thinking, has really been about themselves and not what's best for physicians."
Sarles endorses the idea of physicians demonstrating quality and a commitment to ongoing education, but wants to see "multiple pathways" for doing so. "I'm all for competition, because it will make us all better," he says. "If we only had one kind of car to buy it would probably be a crappy car. Whatever your criteria are, competition is very healthy and I believe in it."
The ABIM response
ABIM's February 3 statement, while not directly acknowledging NBPAS, did appear to address some of its complaints and those of others who have been critical of the MOC process. It said that the board will:
Suspend the practice assessment, patient voice and patient safety requirements of the MOC program for at least two years,
By August, 2015 change the language used to report a diplomate's MOC status on the ABIM's website from "meeting MOC requirements" to "participating in "MOC,"
Update the internal medicine exam so that it better reflects what practicing physicians are doing,
Keep MOC enrollment fees at or below 2014 levels through at least 2017, and
Allow internists to use most forms of ACCME-approved CME to demonstrate self-assessment of medical knowledge by the end of 2015.


In addition, according to the statement, "ABIM will work with medical societies and directly with diplomates to seek input regarding the MOC program" via meetings, webinars, forums, and other venues. "We are embarked on a whole new way of doing business and much more engagement with our community," Baron said in a phone interview with Medical Economics.
As evidence, he cites implementation of "a sub-specialty board structure that involves depth in each of the disciplines in internal medicine," and that includes physicians in community practice as well as patients and other public stakeholders.
"Those groups have been reaching out to colleagues and members of their societies," Baron says. "And what we're hearing is that lots of the activities we had either as board products or expectations maybe are being done by other people in the [healthcare] delivery system better than we're doing them. And in that case we want to learn more about those and figure out how to give people credit for the work that they're doing during their day jobs and avoid redundancy and wasting members' time."
Responding to the complaint that MOC tests doctors on knowledge and skills they don't encounter in their practice, Baron says he took the exam a year ago and acknowledges that it included topics he'd not seen in his general internist/geriatrics practice. On the other hand, he says, "I think all of us in practice confront that there's a difference between what we use every day and what we might need to use some time."
Baron recalls joining the ABIM's test-writing committee in the summer of 2001 and being surprised to find the test included a question on anthrax. But several months later it was a board-certified internist in Miami, Florida (Larry Bush, MD) who first identified anthrax as the mysterious substance being sent through the mail that was sickening—and in the case of Bush's patient, killing—recipients was anthrax.
"That's a doctor who had a piece of knowledge that he didn't use every day, but fact that he had it made a huge difference for a patient," Baron says. (Bush subsequently coauthored an article about the incident in
The New England Journal of Medicine
.)
Regarding the fees associated with MOC, Baron says, "Nobody likes to write checks, and when I was in practice there were a lot of things I wished I didn't have to pay for. But I want to acknowledge that it's really hard for doctors in practice now and every check is a painful check. We are looking at ways to reduce the cost."
As evidence, he points to the February 3 announcement regarding enrollment fees. "We are taking time to listening to physician feedback about all aspects of our program before announcing any additional changes," he says.
"We know that doctors need to experience more value in the program, and the areas we pulled back on were those that doctors were in effect saying, 'I'm not getting much out of this,'" he says.
What do the data show?
Underlying much of the controversy surrounding MOC is the question of how much—or even whether—the process as currently structured actually improves physician performance and/or patient outcomes. A great many internists clearly believe it does not, according to a study published in the January 2015 issue of
JAMA Internal Medicine
.
The authors assembled a focus group consisting of 50 board-certified primary care and subspecialist internal medicine and family medicine physicians in an academic medical center and community sites. They found that "at present, MOC is perceived by physicians as an inefficient and logistically difficult activity for learning or assessment, often irrelevant to practice, and of little benefit to physicians, patients, or society."
Data on the effectiveness of certification since the institution of time limitations is sparse, consisting largely of a handful of studies published over the past 15 years in
Academic Medicine
, the
Journal of the American College of Cardiology
and
JAMA
, among others. And while MOC supporters say the studies support MOC's effectiveness, in a debate earlier this year with Baron and Lois M. Nora, president and chief executive officer of the ABMS, Teirstein maintained that the studies' results are, at best, ambiguous.
He cited, for example, the results of a 2014 investigation published in JAMA comparing clinical outcomes among patients at four Veterans Administration hospitals treated by internists with time-limited and time-unlimited certifications (i.e. those who were grandfathered out of the ABIM's 10-year certification requirements and those who were not.) The authors found "no significant differences" between the two groups on 10 primary care performance measures.
"If you say we have data that supports our MOC process, you'd better have the data," Teirstein said in his interview with Medical Economics. "And if you look at the papers they cite, they're very unconvincing."
Baron acknowledges that the evidence in support of MOC "could be stronger," but also notes "at least one of the studies he (Teirstein) criticized met rigorous methodological standards."
"I don't think it's unusual to have good faith people arguing about whether the evidence shows 'x' or 'y," Baron says. "Every clinician operates all the time in an environment where the patient didn't walk out of an article in a journal. You have to navigate between what you know you know and how close the patient before you gets to that."
Teirstein says NBPAS has no plans to try and link ongoing education and training to quality and patient outcomes. "I just don't think you can measure this adequately," he says. "Would randomizing really work? A doctor might be more inspired to do a good job because he wants to prove you don't have to do this [maintain certification.] It's just not the kind of thing that lends itself to scientific study."
Looking ahead, Teirstein envisions the NBPAS playing a watchdog role for the ABMS and its member boards, in addition to providing certification. "We'll be keeping an eye on things and making sure everyone knows physicians are not just going to take whatever they're given. We're going to react and try to make our voices heard."
 ABIM requirements
Possess a valid and unrestricted license to practice medicine and enroll in maintenance of certification (MOC)
Earn MOC points by completing some MOC activity every two years and earn 100 points every five years (at least 20 points in medical knowledge). Points earned every two years will also count toward your five-year requirement, and also count toward the milestones for the certifications you are maintaining. Points earned count toward all certifications being maintained.
If you are dual-boarded by one or more of the other American Board of Medical Specialties (ABMS) member Boards, your self-evaluation requirements will be waived.
Pass the MOC exam in your specialty(ies) every 10 years (first exam attempt in each certification area you maintain earns 20 MOC points).
Other requirements may apply depending on your specialty and situation. For complete requirements, visit: http://www.abim.org/maintenance-of-certification/requirements.aspx
Source: American Board of Internal Medicine
NBPAS requirements
Candidates must have been previously certified by an American Board of Medical Specialties (ABMS) member board.
Candidates must have a valid, unrestricted license to practice medicine in at least one US state. Candidates who only hold a license outside of the U.S. must provide evidence of an unrestricted license from a valid non-U.S. licensing body.
Candidates must have completed a minimum of 50 hours of continuing medical education (CME) within the past 24 months, provided by a recognized provider of the Accreditation Council for Continuing Medical Education (ACCME). CME must be related to one or more of the specialties in which the candidate is applying. Re-entry for physicians with lapsed certification requires 100 hours of CME with the past 24 months. Physicians in or within two years of training are exempt.
Other requirements may apply depending on your specialty and situation. For complete requirements, visit: https://nbpas.org/why-nbpas/
Source: National Board of Physicians and Surgeons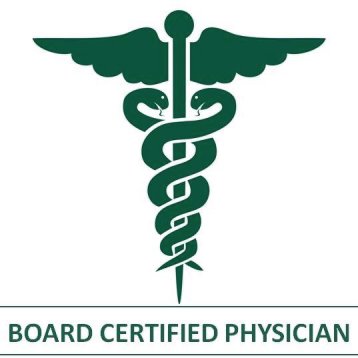 Two recent studies in the
Journal of the American Medical Association
are sparking fresh controversy over the effectiveness of, and need for, the
maintenance of certification
(MOC) requirements mandated by the American Board of Internal Medcine (ABIM.)
The studies in
JAMA'
s December 10 issue both look at MOC's impact on the costs and quality of patient care, although in different ways. The
first study
, led by ABIM's Bradley Gray, Ph.D., compared costs and outcomes for two groups of Medicare beneficiaries during the years 1999-2005: one group treated by internists who received board certification in 1991, and were thus required to recertify in 2001, and a second group treated by internists who certified in 1989, and were thus grandfathered out of ABIM's recertification requirements.
The study used a quality measure the annual incidence of ambulatory care-sensitive hospitalizations (ACSH) per 1000 beneficiaries. (The authors define ACSH as "hospitalizations triggered by conditions thought to be potentially preventable through better access to and quality of outpatient care.")
The study found no statistically significant association in ACSH growth between the MOC-required and MOC-grandfathered physicians, but did find a 2% slower growth in the cost of care provided by the physicians who had to recertify compared with the grandfathered cohort.
The
second study
, led by John Hayes, MD, of the Zablocki VA Medical Center in Milwaukee, Wisconsin, compared performance data of 71 MOC-required and 34 MOC-grandfathered physicians at four VA medical centers, including Zablocki, for 12 months starting in October, 2012. The ten performance measurements ranged from colorectal screening to blood pressure control to post-myocardial infarction use of aspirin. It found "there were no significant differences between those with time-limited ABIM certification and those with time-unlimited ABIM certification om 10 primary care performance measures."
While the study results might appear to provide ammunition to MOC opponents, an
accompanying editorial
by Thomas Lee, MD, MSc, chief medical officer for Press Ganey and a practicing internist, notes that "another assessment might be that the effect of MOC is unknown at best and that changes to its structure must be undertaken with caution and sensitivity to their effect on physicians' professional lives."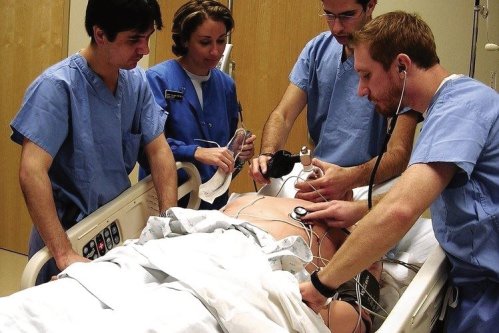 Lee points out that ACSH, the outcome measure used in the Gray-led study, "was designed to assess access to primary care in populations, not the quality of care delivered by individual physicians" and applied only to about 80 patients in each participating physician's panel. Moreover, "the 2% reduction in spending is as large or larger than the savings recorded by Medicare accountable care organizations in their first two years, so further study to determine if this finding is real and reproducible is critical."
(Gray and his co-authors note in their study that even small per-patient savings, when extrapolated over Medicare's nearly 50 million beneficiaries, would far exceed the costs of administering the MOC program.)
The most significant finding of the Hayes study, Lee says, is that all the performance measurements were significantly better than those of the general population, regardless of whether the patient received care from a MOC-required or MOC-grandfathered physicians, and thus "provide a reminder that healthcare today has become team-based."
In mid-December JAMA convened a webcast to discuss the studies' findings and answer questions. Judging by tweets accompanying the events, MOC's critics remain unconvinced of the value of ongoing recertification.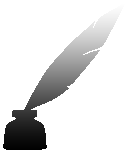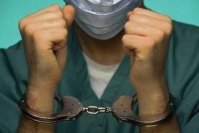 With their hands basically tied, what doctors didn't have in many states until recently, was the ability to counter sue to win back at least their legal fees after successfully defending a malpractice litigation.  It took decades to make changes to tort law, as most congressman lawmakers when not working in congress, are attorneys making money in "trial law". So they always slanted the law toward the consumer to guaranty their cash flow. Yeah, I know!
Remember that most lawsuits are pursued by most people because there is little or no financial risk to them. Almost all trial lawyers accept tort lawsuits on a contingency fee. Basically telling the so called plaintiff that they pay nothing until the lawsuit is won. These fees are usually in the range of 30% to 50% of the award. So when a person happens to win a large award, say 4 million dollars, the attorney just made 2 million.
But remember, even legitimate malpractice cases are usually not won by the plaintiff. Doctors win malpractice law suits brought against them, 80% of the time, but have to assume all risk, paying for attorney fees up front in the tens of thousands. Yes, they still end up losing large sums of money just defending themselves, let alone lost work hours, as well as stress to their practices, families, and reputations. 
The other fact you need to realize, is that we doctors have a red flag anyone can see. Yeah, it's called millions of dollars of malpractice insurance money that consumers and lawyers are drooling to get there hands on. They can see it, so they go after it.
Many people do not know that 25 years ago, to press their point that many malpractice cases were pursued in this regard, many doctors in "lawsuit crazy" Florida, went bare (no malpractice insurance). Many physicians and surgeons in high risk practices (Obstetrics and Neurosurgery) who averaged 4 to 5 malpractice suits a year, stated that after they went bare, they were no longer sued.
This move created a huge shift in attitudes in Florida, calling for tort reform immediately. Don't get me going about what goes on in Florida.
Today, if you sue a doctor and lose, you will face a counter suit. The result? Now the doctor owns your house, your car, your boat, and your first born. That's right! So if you go after a doctor to get in on "the medical lottery", you better know what you're doing, because the doctors have more money than you do, and will hire attorneys who will eat your lawyer for supper.
Frivolous lawsuits are a different animal all together, and tax both the legal community and the doctor community to absolutely unbelievable limits. Read on.
Physicians have long complained about frivolous malpractice lawsuits. The assault on their reputations and the emotional upheaval they face can be traumatic even when the lawsuit is obviously fraudulent.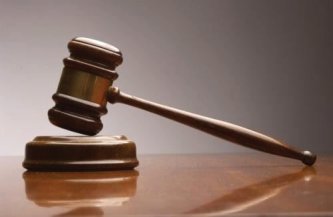 The situation has improved to a degree, but baseless lawsuits still happen. As long as there is larceny in the human heart and an expert witness willing to advance ridiculous theories in court, they'll always exist.
Most states now require plaintiffs to submit an affidavit from an expert witness that a physician's treatment fell below the accepted standard of care before they can file suit. That has drastically cut down the number of frivolous cases, say defense attorneys and insurers.
Experienced plaintiffs' attorneys say that they must spend $50,000-$75,000 in expenses long before trial to secure and review medical records and expert testimony. "We can't afford to file frivolous cases," said Armand Leone, MD, a radiologist and attorney in Glen Rock, New Jersey. "We'd go out of business."
Although frivolous cases have declined significantly, they still exist, and some are truly outrageous. Some of the wildest examples are new, and some are decades old. We've compiled some notorious cases; some boggle the mind that they were ever even brought against a physician. See whether you agree.
The Patient Who Cut Off His Hand
One historical case that is surely the most bizarre that we found "was so idiotic that it defies belief," said veteran defense attorney John R. Fitzpatrick of Denver.
A construction worker with a long psychiatric history claimed that he saw a "666, the sign of the devil" on his right hand. To rid himself of this perceived demonic possession, he used a power saw to slice the hand off at the wrist. Horrified workers at the construction site packed the severed hand in ice, which was transported by helicopter along with the patient, Thomas Passmore, to Sentara Norfolk General Hospital in Virginia. The incident took place in 1997.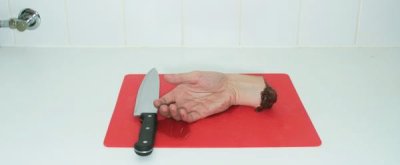 Hand surgeon Tad Grenga, MD, was called in to attempt to reattach the hand. Even though the patient seemed coherent when he gave consent for the operation, Dr. Grenga asked for a consult from a psychiatrist, who said the patient had the legal mental capacity to consent.
The patient was prepped for surgery and given sedatives. Just as he was being wheeled into the operating room, he changed his mind. "He said that if Dr. Grenga reattached his hand, he'd cut it off again," Fitzpatrick said.
Dr. Grenga again called for the psychiatrist, who found that the sedatives hadn't impaired the patient's capacity to give or withdraw consent. "The operation needed to be performed as soon as possible for any chance of success, and Dr. Grenga knew that self-mutilators have a high propensity to do it again," said the lawyer.
"The surgeon and a hospital risk manager asked a local judge for advice," said Fitzpatrick. "The judge said that as long as a psychiatrist certified that Passmore was competent, Dr. Grenga couldn't perform the operation against the man's will. If he did, he could be charged with criminal assault, and sued civilly as well."
Dr. Grenga told the patient that delaying the operation would mean the hand could never be reattached, but the patient again refused consent. The surgeon then closed up the wound.
The patient soon consulted an attorney and announced that he would sue the surgeon and hospital for $3 million. His legal theory: The doctor should have known that he was psychotic and therefore didn't have the capacity to give or withdraw consent. Dr. Grenga should have attempted to reattach the hand no matter what he said.
"You may wonder how a case this frivolous was allowed to proceed, but the plaintiff's attorney had expert witnesses lined up saying that the surgeon and hospital should have operated," said Fitzpatrick. "As long as an expert was willing to testify, the judge felt he had to let the case go on."
The Trial Was Surreal
The trial lasted nine days and was more than a bit surreal. When sworn in as a witness, plaintiff Thomas Passmore raised his right arm, a silver hook where his hand was formerly.
The jury took only 30 minutes to find in favor of Dr. Grenga. Several jurors congratulated him for being such a good doctor.
"Passmore also sued the psychiatry group at the hospital, which settled before trial for an amount believed to be in the mid- six figures," Fitzpatrick said. Defending Dr. Grenga cost his insurer more than $70,000.
"I disagree that frivolous suits are a thing of the past. It's easy to find an expert witness to advance bogus theories," he said. "Plaintiffs' attorneys know that most cases settle, and they figured Dr. Grenga would settle to avoid the nuisance and risk of the lawsuit."

Twitching Breasts?
Fitzpatrick had another outrageous case about 10 years ago. A 35-year-old woman believed she was at risk for breast cancer and had a surgeon perform a double mastectomy. The reconstruction didn't use a traditional breast implant, but instead used the patient's abdominal tissue.
"The patient developed a romantic interest in the surgeon and wrote him several suggestive love letters. When he rejected her advances, the patient filed a lawsuit claiming that her breasts now 'twitch' when she has sexual activity," said Fitzpatrick. "Her lawyer found an expert who said this must be the surgeon's fault."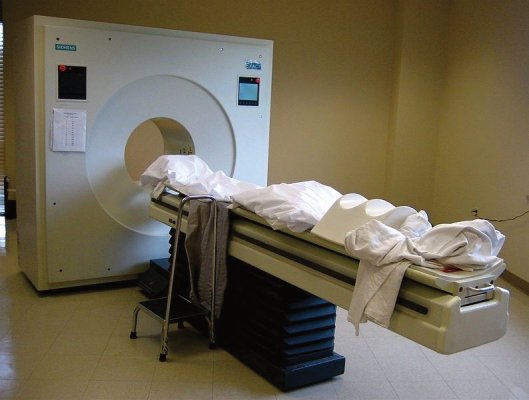 "The case went to trial. Her lawyer wanted to put on a demonstration to show how the breasts twitch, but the judge wouldn't allow it. The trial lasted five days before the judge finally threw it out."
Psychic Can No Longer Practice Her Special Powers
A historical malpractice case that achieved international notoriety and was cited during political campaigns as the "poster child" for tort reform concerned a psychic who claimed she suffered severe headaches that rendered her unable to practice her profession as a psychic or to read auras after having a dye injected into her as a prelude to having CT.
Psychic Judith Haimes had assisted several law enforcement agencies in the Northeast in finding bodies and solving crimes. She sued Temple University Hospital in Philadelphia, saying that her severe reaction to the dye used in CT scans led to chronic and disabling headaches, which prevented her from going into the state of deep concentration necessary to read auras.
A jury took just 45 minutes to deliberate and awarded her $600,000 plus $386,000 in interest.
Common Pleas Court Judge Leon Katz said the verdict was "so grossly excessive as to shock the court's sense of justice." He said it was likely that the jurors had disregarded his instructions that they could consider only whether Haimes should receive damages for the pain and mental anguish she suffered from the immediate allergic reaction. He'd ruled that her attorney had failed to provide any evidence linking the CT scan and her continuing headaches that impaired her psychic abilities. He ordered a new trial. The parties ultimately reached an undisclosed settlement.

Nerve Block on the Wrong Knee
In 2012, an anesthesiologist administered a nerve block to a patient who was prepped for minor knee arthroscopy; however, he administered it to the wrong knee. The orthopedist realized the mistake right away and never started the operation, said John Hart, a malpractice defense attorney in Portland, Oregon, who represented the anesthesiology group.
"The surgeon and anesthesiologist immediately told the patient of the mistake and apologized. They offered the patient the opportunity to still do the surgery on the correct knee, and the patient agreed," he said. "The patient was grateful for their candor, and the operation was successful.
"They told the patient the effects of the nerve block would wear off within 48 hours," he said. "The patient was fine with that, and neither doctor heard anything for almost two years. However, in 2014, one week before the statute of limitations was to expire, the patient sued both doctors." The amount he asked for? $825,000.
He charged them with negligence for causing pain and disability by anesthetizing the wrong knee. "The attitude of judges is that as long as there's a question of fact, let the jury take care of it," Hart said. "Some judges are fearful of being reversed by an appeals court. Judges could do more to encourage settlement, but they often don't." The case is still pending.

When Patients Represent Themselves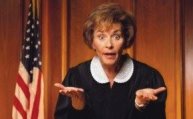 Hart adds that pro se cases (ones in which a plaintiff brings suit and represents him- or herself, without an attorney) are notorious for frivolous claims. "Sometimes the plaintiff fails to comply with deadlines, or they don't even show up for hearings," he said. "But judges will bend over backward to give the plaintiff a chance. If I were a judge, I might do the same. People should have access to the courts, even when there's not an ice cube's chance in hell of winning."
Stephanie Sheps, director of claims at Coverys, a professional liability barrier based in Boston, agrees with Hart. "I've seen judges go the extra mile to make sure a pro se plaintiff is treated fairly. In one case involving a neurologically impaired infant, the damages were severe, but there really was no liability by the doctor.
"The plaintiff had trouble finding an expert witness," she said. "The judge took it upon himself to hire an expert that the state paid for. The court hired one of the top ob/gyns from a Massachusetts teaching hospital. He found that there was no malpractice, but the judge wanted the plaintiff to have every chance she could. Judges are very hesitant to take away someone's day in court."

Vasectomy and Circumcision 'Mishaps'
Dr. Jeffrey Segal, MD, JD, is a neurosurgeon who started Medical Justice, an organization that provides physicians with legal resources to fight frivolous suits and brings complaints before bar associations, state licensing boards, and professional medical societies. He tracks outrageous cases.
A couple of examples are illustrative. About 10 years ago, a patient had a vasectomy. His postoperative sperm count was zero, as expected. One year later, the patient's wife became pregnant. The man sued his urologist. However, a paternity test quickly explained what happened, Dr. Segal said: The wife had had an extramarital affair, which resulted in a pregnancy. The lawsuit was dropped.
In another case, a urologist was sued for not removing enough foreskin during a circumcision on an infant. That led to a revision a year later. The doctor was sued in 2000, and the case was finally settled 12 years later. "One can always remove additional foreskin later," said Dr. Segal. "On the other hand, if a urologist is too aggressive… Well, enough said."

Doctor Never Met the Patient
Ob/gyn Ward P. Vaughan, MD, was sued over an obstetric procedure performed at a Virginia hospital where he never had privileges. He also never even met the patient.
Plaintiff's attorney Michael P. Weatherbee had reviewed an operative report that noted the lead surgeon was assisted by "Bob Vaughan," according to court records. Several Vaughans were listed on the Virginia Board of Medicine's Website. Weatherbee wrongly assumed he'd picked the correct one.
Dr. Vaughan was ultimately dismissed from the case and then filed a complaint with the Virginia State Bar Association, which determined that the lawyer had committed professional misconduct, including filing a frivolous lawsuit and failing to act with competence and diligence.
Cleveland, Ohio, orthopedic surgeon Michael A. Banks, MD, won $4500 in attorney's fees for defending a lawsuit filed against him, even though the patient told her attorney that he was not the doctor who had mistreated her. The Ohio Supreme Court upheld the award.

When Doctors Fight Back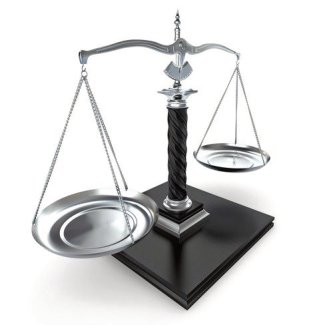 Attorneys don't always carefully investigate a claim before filing suit. Sometimes, they hope the doctor will settle rather than face a trial. Gastroenterologist Zev Randy Maycon, MD, was the on-call physician at Mercy Medical Center in Canton, Ohio. He ordered care for a patient whose gallbladder and colon were perforated during a liver biopsy performed by another doctor.
Dr. Maycon was one of several doctors sued by the patient in 2002. The plaintiff's expert witness never criticized him in his report. Still, plaintiff's attorney Catherine C. Little refused to dismiss him from the case. She suggested to his attorney that he could be released if he made a settlement offer.
Dr. Maycon was ultimately cleared in the malpractice suit, and then sued attorney Little. A judge ordered the lawyer to pay the physician $6000. An appeals court upheld the ruling, calling the malpractice case "clearly frivolous."
West Virginia thoracic surgeon Saad Mossallati, MD, was sued in a wrongful death case involving a patient he'd never seen. His name was briefly mentioned in the chart when a nurse suggested contacting him. It took four years before plaintiff's attorney William E. Parsons II would dismiss him from the case. Dr. Mossallati countersued the attorney and won an undisclosed settlement.
"Doctors should hold the legal profession accountable when attorneys overstep," he said. "Give them a taste of their own medicine, and ask for damages."
The number of frivolous cases has declined significantly since various tort reform measures have been enacted. If physicians are lucky, outrageous cases will be dismissed before too much expense is incurred. And fighting back could be a useful tactic for physicians. 
/