Shopping Cart
Your Cart is Empty
There was an error with PayPal
Click here to try again
Thank you for your business!
You should be receiving an order confirmation from Paypal shortly.
Exit Shopping Cart
The Venture 17 Division Of Education
THE CONSERVATORY OF MEDICAL ARTS AND SCIENCES

THE SEARCHLIGHT MESSENGER
| | |
| --- | --- |
| Posted on May 20, 2017 at 7:23 PM | |
Many of you have read my article on migraines entitled
Is My Headache a Migraine
. Recently I have been approached with questions from my college campus students regarding their children and the brittle headaches their kids endure. Two students in particular stated that their child's doctor had diagnosed them as having migraines, prescribed the medicine, periactin as needed, but did not explain to them what migraines in children are really all about.
This is a little disturbing to me, as I feel the more educated my patients are, the better they are able to manage their headaches and lead normal healthy lives. This falls on the treating doctor, and unfortunately, it seems this new era of doctors is in such a hurry, it has forgotten how to teach. Osler would role in his grave!
This part of treatment is obviously more important than the "periactin". And both should be part of an overall plan. "Written down and easy to follow", by both the parents and the little one.
So, I thought this would be a good time to again discuss this very debilitating disorder. No one ever wants to see a child suffer through these. I recommend reviewing the above article in addition to this one.
When you think about someone having a headache, you probably think of an adult. But many kids have headaches too, and for many of the very same reasons that adults have them.
Children and teens can experience muscle tension or migraine headaches. Among school age children ages 5 to 17 in the United States, 20% are prone to headaches. Approximately 15% of these kids experience muscle tension headaches and 5% are dealing with migraines.
Chronic or frequent headaches can be tough to handle, and are even harder to understand when you are young, especially if you do not know anyone else who has them.
By the time they reach high school, most young people have experienced some type of headache. Fortunately, less than 5% of headaches are the result of serious disease, such as a tumor, abscess, infectious disease, or head trauma.
Most headaches are muscle tension type, the result of good and bad stress, sleep issues, or in a few instances, environmental or food triggers. About 5% of recurrent headaches will be diagnosed as migraine.
Episodic headaches are those that occur a few times a month at most. Chronic headaches occur with much more frequency, even several times in a week. If a child who has only had an occasional headache (once or twice a month) starts experiencing them more frequently (two, or three times a week), then these should be considered chronic and medical attention should be sought as soon as possible.
One of the most frustrating aspects of chronic headaches is the stress factor. Avoiding a known trigger is usually easier than avoiding stress. Young people want to do well on tests and in school, and they want to attend important events, but anticipating a math quiz or musical recital, or eagerly looking forward to a party or being in the school play, can result in anxiety or excitement. And, for some kids, this leads to a headache.
Up to 4% of children have their first headache before they reach elementary school, and they may not yet know how to describe the pain. If a young child has been crying or not eating, or has been restless or irritable, consult with your doctor about finding the source of discomfort or pain. Remember, the child has no idea what is happening and this can be very frightening.
The more knowledge (and easy to understand guide lines) school health officials, as well as parents have about children and chronic migraines, such as common triggers, symptoms, prevention, and treatments, the easier it will be to identify the child who is suffering through these headaches.
The best evidence based approach to treatment, interestingly, is the more holistic approach to little patients. It entails two things: 'chronic therapy', which addresses decreasing the frequency and intensity of the headaches, and 'acute therapy', which gives the patient and parents weapons to stave off an evolving attack.
As I have discussed in other articles, in adults, a migraine's throbbing head pain usually occurs on one side of the head, but in children it can affect both sides. The migraine is often accompanied by nausea, vomiting, dizziness, blurred vision, sensitivity to light and sound, and changes in temperament and personality. A headache's duration varies from individual to individual. But, generally, unlike adult migraine, which can continue up to four days, a child's migraine might be as short as one hour or may last for a day or so. Children also improve more rapidly to sleep. So, the best treatment for children is a nap in a quiet, and dark room.
About 15% of kids experience a migraine headache with an Aura. A typical aura is seeing colored or flashing lights, blind spots, or wavy lines or feeling a tingling in the face or an arm or leg. An aura alerts a migraine sufferer to the onset of a headache, warning the child several minutes before the pain starts. A small percentage of migraine sufferers also encounter temporary motor weakness, as they may lose their sense of coordination, stumble, or have trouble expressing themselves.
Young children with migraine may not have head pain at all but rather experience recurrent stomach problems or dizziness. These types of migraine are called migraine variants (Migraine Variants will be addressed in a future article). Children who have migraine also are more prone to motion sickness.
For most kids, migraine is inherited from a parent. Migraine occurs because of alterations in a person's genetic makeup.  An individual migraine attack is often triggered by a particular environmental or emotional event. In some cases, triggers can be identified. Among the most commonly recognized ones are stress (good or bad), a change in routine, a change in sleep pattern, bright lights or loud noises, or certain foods and beverages. Let's look at these for moment.
One of the things I first have patients, especially children do regarding brittle migraines, is keep a diary of foods, sleep patterns, and other possible triggers. The best way to do this is to get the whole
family involved, and use a big wall calender with plenty of space for everyone to write down what they observe, as one person may notice something another didn't.
There are many triggers in childhood migraines that should be weeded out. Foods are huge, but other things as mentioned above, like stress level, even positive stressors like more money, new teacher, family gatherings, etc. can be big. Sleep can be a major player. I can't stress enough, the value of regular sleep patterns and at least 9 hours of sleep every day for kids.
Food is probably the biggest player, so you have to read labels closely. Here are the biggest triggers I've seen in practice:
(1), Caffeine in any form, even in medicines. Keep in mind that caffeine is also used to treat headaches, but can be a two edged sword, and, induce "rebound phenomena". (2), Mint, it's in everything, start tossing it out. (3), Red food dyes. (4), Yellow food dyes. (5), Hard aged cheeses, like Parmesan, and cheddars, remember also, that cheeses are not naturally yellow ( they have yellow dye in them). (6), Pizza. (7), Lunch meats. (8), Hot dogs and sausages. (9), Bacon, use "fresh-side", or "sugar cured".
The above meats have nitrates in them which induce migraines.
(10), chocolate in any form. (11), yogurt. (12), Chinese food (oriental).
(13), The additive, Mono-Sodium Glutamate (MSG) is a monster and must be avoided, it is in everything from snack foods, frozen foods, bullion, and ramen, to canned soups. (14), All citrus products. And watch out for sugar binges. Remember to write down every little detail that appears significant on that calendar, and let your doctor know how it's going.
After a formal diagnosis, a doctor's goal is to help reduce or eliminate the symptoms of a migraine and prevent future attacks.
In regard to treatment, sometimes children, especially young children, do not need any medication to treat a headache. Often there are non-medicinal treatments that can provide primary, or added benefit.
During a migraine attack, a child should be allowed to rest, and even sleep, in a quiet, dark and cool room. Raising the child's head up on a pillow and providing a cool compress for the eyes or forehead can help them feel more comfortable. When at school, a child should be allowed to go to the nurse's office and rest. Sometimes a quick nap is all it takes and they can return to the rest of the school day.
Trigger avoidance and a regular schedule are huge preventive measures that can be taken to avoid the frequency of attacks. Relaxation and stress management techniques can be helpful during an attack and to help alleviate stress before it becomes a full blown an attack. Daily physical activity is also very important in headache management and stress reduction. Two methods that have been well documented to help children with migraine include meditation and biofeedback. There is also much research that suggests hyper-hydration with plain water may prevent frequency in migraine attack.
Once a migraine has begun, several types of medication can alleviate the symptoms. Analgesics, such as acetaminophen or ibuprofen, are first-line pain relievers for treatment of headaches in children and adolescents. The Triptans can be helpful in those children who don't find simple analgesics helpful. There are several different triptans available and two (almotriptan [Axert®] and rizatriptan [Maxalt®]) are FDA-approved for children. In addition, your doctor may also prescribe anti-emetics to stop the nausea and vomiting or a sedative to help a child rest.
Aspirin is not generally recommended for kids, as there is now, well documented evidence linking aspirin to the development of Reye's Syndrome, a rare disorder that children and teenagers can get while they are recovering from childhood infections, such as chicken pox, flu, and other viral infections. Reye's symptoms include nausea, severe vomiting, fever, lethargy, stupor, restlessness, and even delirium.
Children and adolescents who experience migraine attacks more than twice a week and which interfere with school or social activities, may be prescribed a daily medicine to try to prevent headaches. There are no medications that have been specifically designed for migraine so they all come from other categories including anti-seizure, blood pressure and anti-depressant drug classes. Common preventive medicines include beta blockers, tricyclic antidepressants, topiramate, and valproate. Please note: none of these medications are approved for migraine treatment in children. However, research in this area continues with excellent progress and doctors will utilize these medications as "off label" prescriptions.
Frequent headaches, especially those that occur more than once a week, deserve treatment, with both medication and non-medicinal options.  Headaches are not good for the brain and headaches often lead to more headaches. With the right treatment regimen your child can get his or her headaches under control and prevent further progression.
Further questions can be directed below, and look for continued articles on headaches in future posts on The Searchlight Messenger.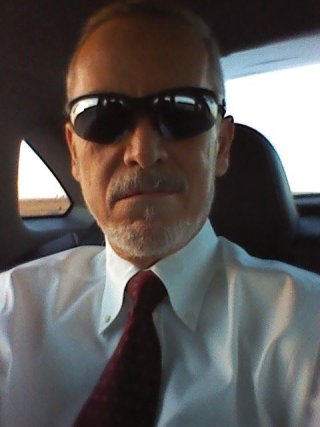 Dr. Counce
Categories: Education, Medical Advise, Medical Opinion
/