Shopping Cart
Your Cart is Empty
There was an error with PayPal
Click here to try again
Thank you for your business!
You should be receiving an order confirmation from Paypal shortly.
Exit Shopping Cart
The Venture 17 Division Of Education
THE CONSERVATORY OF MEDICAL ARTS AND SCIENCES

THE SEARCHLIGHT MESSENGER
| | |
| --- | --- |
| Posted on February 12, 2016 at 10:38 PM | |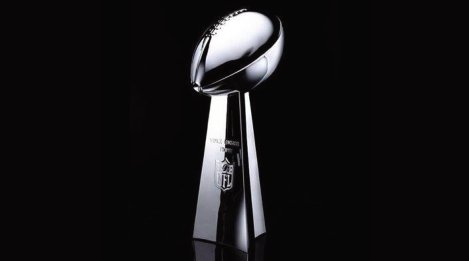 World Champions!
Yeah, those orange guys from the Rocky Mountains.
The Denver Broncos are, you guessed it.... Cam Newton's Kryptonite!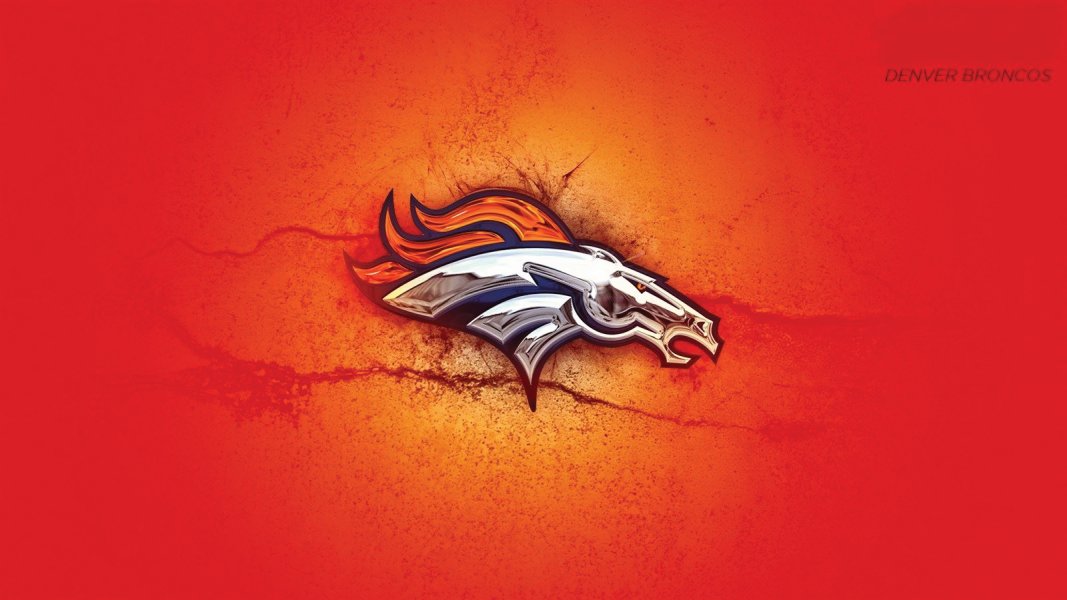 During Denver's roller coaster ride of a football season (and a fun one it was) four things remained consistent with the Super-champion Broncos: John, The Duke, Elway's leadership, Kube's Steadfast posture as an executive coach, Wade's artistry as a defensive coordinator ( Yeah! He's an Artist!) And finally, the deep talent and speed of Denver's Defense.
Remember, this season Denver shut down an up-until-then, undefeated and playoff seasoned and very mobile Aaron Rodgers (his worst game ever), and then, shut down Tom Brady...... Twice!
Why would anyone think Cam Newton could fare any better? I'm scratching my head on that so-called expert prediction.
Cam Newton has no serious playoff experience. And when faced with Superdefense, Superman, turned into, well, mush. They scared the crap out of him, then ate him for supper!
From the coaches to the players, John Elway put together the best defense the Denver Broncos have ever paraded onto a football field. Yeah, even better than the Gradishar and Louie Wright Crush Boys! Next season, they're adding an offense. Just to make things interesting.
I've been watching this team with a microscope since I was a little kid in 1965. Seen everything from Tripuka, Tensi, and the M&M Connection, to Elway, Jake the Snake, and The Sheriff.
I can remember when Hank Stram would bring the Chiefs (Lenny Dawson, Ed Podolak, Willy Lanier, and Jim Lynch) into Denver, and just beat the crap out of the Broncos, they were so bad sometimes. It seemed like they came to Denver just to rack up their stats.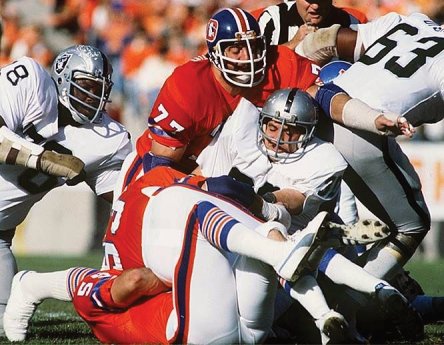 I was there at the Birth of the Raider rivalry in 1965 under
Tom Flores heaved bombs
, then got to watch the eventual reckoning the Raiders would suffer in 1977.
Oh, and who could forget the always inebriated "No Respect, Howard Cosell's" stupid foot in the mouth comments, that whole season! What a dick! Oh, yeah, "That's Right, Jackson"!
Yes! You hear me say that all the time! But the quote is actually from Don Meredith. He couldn't stand him either. If you weren't watching Monday Night Football in the Seventies, You have no idea what I'm talkin about. Too bad for you.
I have had the pleasure of watching all 10 Denver AFC Championship games. Yeah, ten! Here's one!
One of my friends, Tim, had a neighbor and friend lose it, then run across the street to his house so he could sit in his "Lucky Chair". There were only 5 minutes left in the AFC Championship game (played in the Cleveland "Dog Pound") with Cleveland leading by a touchdown. Tim and all of us just waved at him, said " Okay, buddy", then turned around to continue watching the game and biting what was left of our fingernails. Then.... Boom!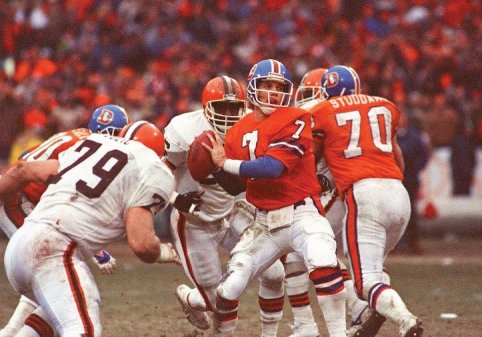 We were witness to one of the greatest playoff comeback games in NFL history. "The Drive" and it's legendary clutch third downs, exploded all over us! It was Epic, in your Face, Hostile Crowd throwing Dog Biscuits and Batteries, Mud with Blood streaked and splashed all over everybody, Duel To The Death Football! And it was The Browns fans who named it "The Drive"!
Every time I watch that 98 yard drive, I just smile. Quietly remembering..... "Lucky Chair! Lucky Chair!"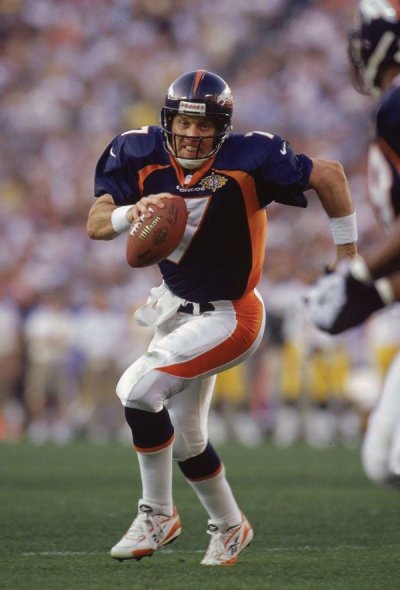 Then there's "This One's For John", which may have been the best Super Bowl ever! And I've seen damn near all of them. Another game won in the fourth quarter. Favre vs Elway! Davis vs that Green Bay Wall! They broke the NFC hold on the Championship. Yeah, the NFC had won every Super Bowl for thirteen straight years. Then the Broncos road into town. Dominated the Packers, who were picked to win by 12 points. Won the Championship! Are you kidding me?
And now this! The Coolest, most Dramatic, and even Historic Broncos season I've ever seen unfurl! And boy did it unfurl! Not only that, but SUPER BOWL 50!.... I've seen it all, man! You just Know there's going to be a movie!
Since that November day at Bears Stadium in Denver when the Broncos and Raiders became arch-enemies in front of this little kid, I've been a card carrying Broncos Fan, even though I had to endure Lou Saban "in my formidable years". Ha ha! .... You laugh!
Just ask Floyd "The Franchise" Little!
I met Little at a Howells Department Store quite by accident when I was in Junior High. I was there shopping for jeans, and I bumped into him. He was looking at suits. All I could do was talk about how great He was, and although Saban had drafted him (The only good thing that came from him), I thought Saban was a poor field tactician, and didn't use Floyd right. Little was cool! He was reassuring. But little did he know... I knew better. So did every other fan out there.
Throughout my junior high and high school years, Floyd was all we had.
Thank God for John Ralston! Everything changed after him. He was the architect who designed, drafted, then built The Orange Crush defensive unit. By the way, why isn't he on the Ring of Fame?
My how the Broncs have changed. From those really bad teams in the sixties to the "State of the Art" in professional football. The Broncos have won more games than any other team in the NFL since 1977, when they first made the playoffs with the Orange Crush. Bet you didn't know that.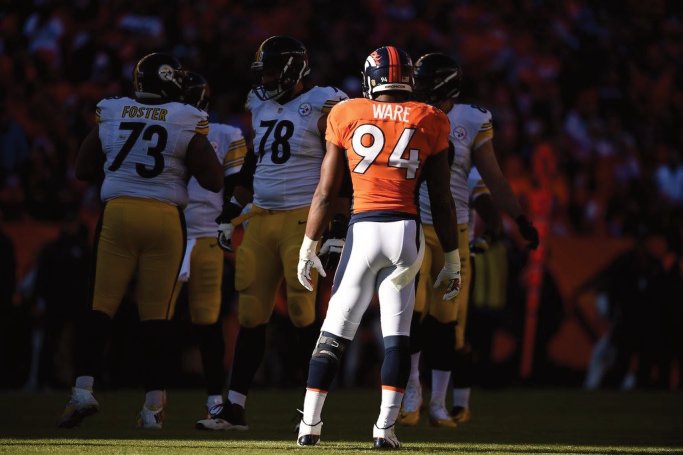 The year of the Super Defense and Giant Killers, Ladies and Gentlemen I give you, The Denver Broncos.
That's Right, Jackson! I'm a fan!
Now that was fun!
Broncos Rule!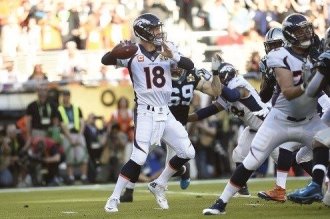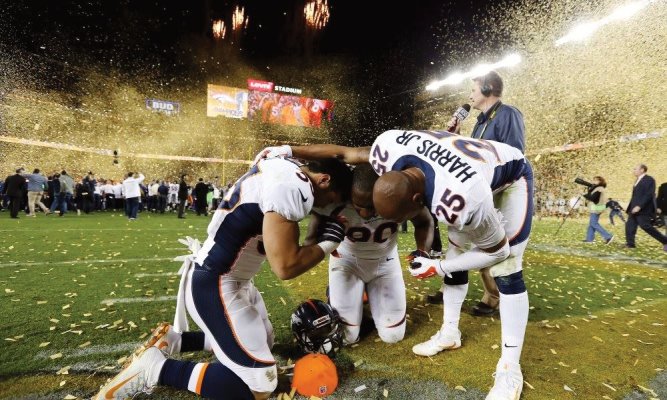 Categories: Social Comment, Special Post
/