Shopping Cart
Your Cart is Empty
There was an error with PayPal
Click here to try again
Thank you for your business!
You should be receiving an order confirmation from Paypal shortly.
Exit Shopping Cart
The Venture 17 Division Of Education
THE CONSERVATORY OF MEDICAL ARTS AND SCIENCES

THE SEARCHLIGHT MESSENGER
| | |
| --- | --- |
| Posted on May 6, 2016 at 1:06 PM | |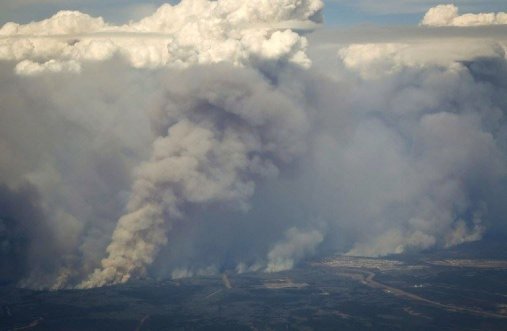 The staff of VENTURE XVII, based in Calgary, is currently volunteering with evacuation of Northern Alberta, Canada. This is getting out of control. In 2012 We were fighting the Waldo Canyon and Lake George Fires in Colorado. A year later, We were fighting the Black Forest Fire North of Colorado Springs.
The infamous Hayman Fire, rolled on us fourteen years ago, virtually killing some of the most beautiful and pristine wilderness on the backside of The Rampart Range of Colorado. Yeah, 140,000 acres of it. Then the Montana Fires of 2007. Half a million acres wiped out in two months!
But this thing. He's a killer! in just 3 days, he's already consumed over 350 square miles. Been really hard to reign him in. Fires are always our worst fear up here in the Rockies. Whether in the Yukon up North or the San Juans in the South, it's all Alpine Forest with interlacing meadows and tributaries of grasslands.
When I worked with my friends, The Chippewa Cree in Montana, they would tell me that the elders would always point out that the fires were "A Cleansing", and to respect them. They consider fires a natural part of the wilderness and as natural as the Sun rising every morning. I can't help but agree with this, but times have changed, and as Man moves deeper into our forests, more of us depend on our forests and grasslands for our survival.
The teachings of our Native American Fathers should be respected at every turn, but we are no longer nomadic people, and can't just pick up and move when a cleansing comes calling. Whole cities, transportation infrastructure, farmland, livestock, and our sources of water and food can go up in smoke overnight, turning our world upside down.
This one's going to rock our world for a while. The best professional fire fighters in the world are on it! "Film at eleven"!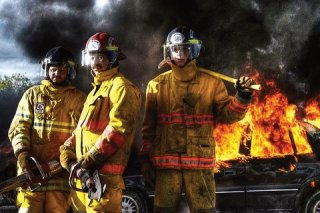 Categories: Social Comment, Special Post
/