Shopping Cart
Your Cart is Empty
There was an error with PayPal
Click here to try again
Thank you for your business!
You should be receiving an order confirmation from Paypal shortly.
Exit Shopping Cart
The Venture 17 Division Of Education
THE CONSERVATORY OF MEDICAL ARTS AND SCIENCES

THE SEARCHLIGHT MESSENGER
| | |
| --- | --- |
| Posted on August 19, 2016 at 5:31 PM | |
Venetoclax monotherapy appears to improve outcomes in some patients with acute myelogenous leukemia (AML), according to a phase 2, single-arm study.
"This study included patients that were in categories that are difficult to treat - relapsed, refractory, and/or elderly and deemed medically unfit to receive induction therapy," Dr. Anthony Letai from Dana-Farber Cancer Institute in Boston told Reuters Health by email.
"The fact that some of these patients had leukemias that were relapsed or refractory to very tough regimens, including regimens that require multi-week inpatient hospital stays, but nonetheless responded to an oral outpatient therapy taken once a day was a very interesting result," he said.
Venetoclax, a highly selective, oral small-molecule B-cell leukemia/lymphoma-2 (BCL2) inhibitor, received FDA approval for chronic lymphocytic leukemia (CLL) earlier this year.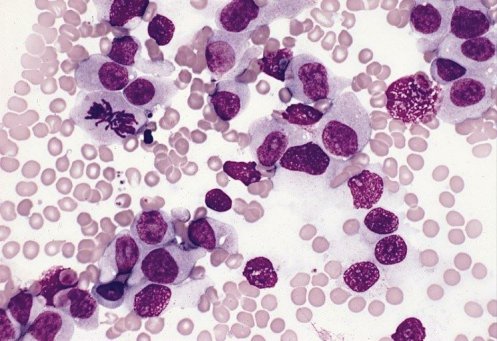 Dr. Letai and colleagues investigated the efficacy and biological correlates of response in the first clinical study of venetoclax monotherapy in 32 patients with relapsed/refractory AML or untreated AML unfit for intensive therapy.
The objective response rate was 19% (six of 32), with two patients achieving a complete response and four achieving a complete response with incomplete blood count recovery. All objective responses were achieved by the week-4 assessment.
An additional 19% had antileukemic activity demonstrated by partial bone marrow response and incomplete hematologic recovery.
The six-month leukemia-free survival rate was 10% (median leukemia-free survival, 2.3 months), and the six-month overall survival estimate was 36% (median overall survival, 4.7 months), the researchers report in Cancer Discovery, online August 12.
At the time of this report, all patients had discontinued venetoclax: 29 due to progressive disease, one due to adverse event, one withdrew consent, and one proceeded to allogeneic hematopoietic stem cell transplant after achieving stable disease.
"Our data provide evidence that AML with IDH1/2 mutations exhibits BCL2 dependence and validates preclinical data that suggest suppression of cytochrome c oxidase activity in IDH1/2 mutant AML lowers the mitochondrial threshold to trigger apoptosis upon BCL2 inhibition," the researchers note. "However, activity observed in patients with wild-type IDH1/2 suggests targeting BCL2 with venetoclax should not be restricted to patients with mutations in IDH1/2."
Venetoclax monotherapy was generally well tolerated, although treatment-emergent adverse events were reported for all patients. Nausea, diarrhea, hypokalemia, vomiting, and headache were the most commonly reported adverse events.
"This study was the first report of venetoclax in AML, and as such was a single-agent study," Dr. Letai said. "However, I do not think single-agent use will be common in AML for this drug. I think that venetoclax will be incorporated into combinations with many other agents active in AML."
"Right now, in the elderly setting, it is being combined with either hypomethylating agents (vidaza or decitabine) or low-dose cytarabine, both commonly used in the elderly in AML," he said. "The response rates have been fantastic, around 70%, as reported in abstracts at ASH and ASCO. There will likely be clinical testing of combinations including venetoclax at all stages of AML therapy, including induction, consolidation, salvage. Indeed, some of these trials are already starting. Who knows, perhaps even maintenance? It is well tolerated, so lends itself to combination."
"Genomics and genetics are often equated with personalized medicine, the job of which is to match the right patient with the right drugs," Dr. Letai added. "Venetoclax has so far demonstrated activity in CLL, mantle cell lymphoma, AML. There are no genetic abnormalities related to BCL-2 that would indicate activity in these cancers. If we relied on genetics alone, these would have missed."
"Instead, we and others took a functional approach to identifying BCL-2 dependence in cancers, and thus identifying good targets for venetoclax," he said. "I think that these functional precision-medicine approaches are going to be vital to taking advantage of all the new drugs that are appearing in cancer. If we rely on genomics alone, we will probably miss most of our therapeutic opportunities."
Dr. Fernando Ramos from the University of Leon in Spain, who recently reviewed AML in older adults, told Reuters Health by email, "Venetoclax may be an interesting option for rescue therapy in this patient subset."
"Precision medicine has come a long way," added Dr. Ramos, who was not involved in the study. "Venetoclax may be an interesting partner to azanucleosides in unfit AML patients."
Currently, venetoclax is in phase 2 testing for AML, diffuse large B-cell lymphoma, and non-Hodgkin lymphoma and in phase 3 testing for multiple myeloma.
AbbVie and Genentech funded the study, employed 13 of the 22 authors, and had various relationships with four other authors, including Dr. Letai.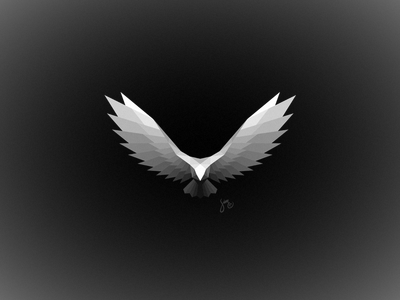 Categories: Clinical Update, Science Update
/