Shopping Cart
Your Cart is Empty
There was an error with PayPal
Click here to try again
Thank you for your business!
You should be receiving an order confirmation from Paypal shortly.
Exit Shopping Cart
The Venture 17 Division Of Education
THE CONSERVATORY OF MEDICAL ARTS AND SCIENCES

THE SEARCHLIGHT MESSENGER
| | |
| --- | --- |
| Posted on October 9, 2016 at 1:35 PM | |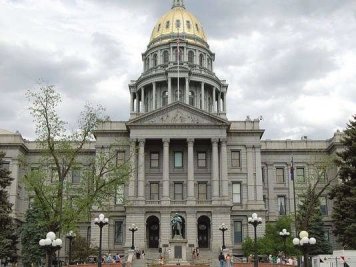 Frustrated with the suppressing effects of the Patient Protection and Affordable Care Act and the continued sky rocketing costs of health care, this Fall, Colorado will vote on Amendment 69, a petition induced amendment to the Constitution of the State of Colorado.
If passed, this single payer health insurance program will go into effect over an 18 month period. It's goal? To eliminate insurance premiums (about $8,000 to $12,000 per family annually), "un-affordable deductibles" (as much as $7,000 per family), and any out of pocket expenses like co-pays.
Understand, the only way to move away from the Affordable Care Act is for states to make a better and more affordable but fiscally solvent plan on their own. So again, Colorado spearheads a change in the law of the land, thumbing their noses at the Federal Government's inadequacies, and taking on the task themselves to protect Colorado's citizens.
It will start with a thirty-eight billion dollar budget through a state income tax increase of ten percent, and provide universal health coverage, choking off the profit seeking behaviors of national private insurers, and will save Colorado six billion dollars a year.
If passed, the first year of the plan will be directed by a 15 member interim Board of Trustees chosen by state legislative leadership and the Governor. This will be followed by an election of professionals and community members to the Board of Trustees to over-see and manage all "ColoradoCare" operations, with elections held annually thereafter. Amendment 69 outlines the length of the terms of the elected trustees, term limits, and procedures for filling vacancies. ColoradoCare Trustees are not subject to recall elections, but may be removed by a majority vote of the board.
Essentially, the State of Colorado will be carved into seven districts, with each district electing three board members each (total of 21). in the last year, It has been well known in professional medical and academic circles that VENTURE XVII supports this amendment. The B.E.A.M. Foundation will be funding the campaigns of two of it's members to run for ColoradoCare Board of Trustees positions. Yes, VENTURE XVII is actively involved, as three of the
B.E.A.M. Foundation's
 positions are to alleviate poverty, create economic empowerment, and promote accessible healthcare to all. In addition, the B.E.A.M. Foundation supports Senator Bernie Sander's initiatives to make healthcare "a right of our citizens".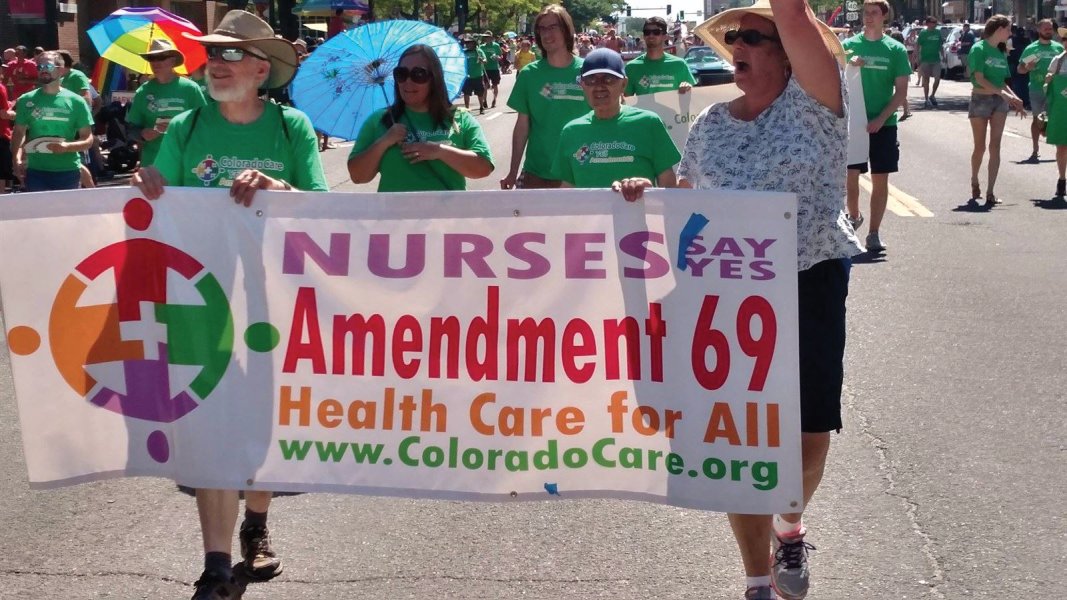 Unfortunately, the United States is the only first world economy where you can still be bankrupted by a medical condition. This is considered unconscionable by many, and Colorado feels compelled to act instead of talk (which has been going on now for over thirty years). Did you know that over sixty percent of bankruptcies are induced by medical expenses? Did you know that over forty percent of foreclosures are induced by medical problems?
The insurance companies keep getting richer, and our premiums and out of pocket costs keep going up and are crushing our citizens. When I see a patient for 15 minutes, I spend an hour on paperwork and coding or the insurance company will not compensate me for the visit, even if it's only for a Medicaid copay. Enough is enough! Colorado is fed up. Colorado not only has the resources, but the means to carry this through, and maintain it indefinitely.
Isn't it interesting that all of the media advertising opposing the amendment is backed by Blue Cross Blue Shield, United Health Care, Kaiser Permanente, The Travelers, other small cap insurance entities and those invested in the insurance industry. Why, you ask? Because if this passes, they will no longer write insurance in Colorado, and will lose market share of almost nine million insured lives. Do the math. 
Gaining health insurance is an important step in ensuring access to healthcare. Without insurance coverage, many patients would not be able to pay for the medical services they receive. But so far, no policy attempted in the United States, not even the Affordable Care Act, has been able to bring coverage to everyone or reign in costs. ColoradoCare attempts to solve that situation.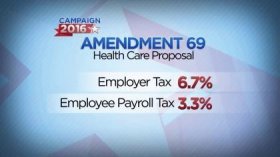 ColoradoCare would automatically cover everyone whose primary residence is in Colorado. The system would include people who currently can't afford insurance, don't want it, or don't qualify for existing programs because they are immigrants who lack documentation.
Supporters say universal, publicly financed coverage would save money and time that is currently spent on insurance bureaucracy and paperwork, and allow patients to see any provider who agrees to contract with ColoradoCare.
Opponents (the insurance companies) argue the opposite, saying the proposed system would limit Coloradans' choices about their health plans, restrain market competition and leave too many important details to be decided in the future. Typical corporate rhetoric.
The issue here is typical of all politics. There will be a tax increase. Everybody gets itchy when we talk about tax increases. But this initiative has a silver lining of beneficence: State of the Art Healthcare, but at no cost to the citizens of Colorado.
Here's an example of its impact on a family of four paying $1000 in state income tax per year. Now their income tax is $1100, but they didn't have to pay $12,000 in premiums in addition to if a family member was hospitalized, the $7,000 deductible they would most likely have to borrow.
Keep your eyes on Colorado. If this works well over the next three years, you will see other states take notice and use our system as a template for their own.
I understand when you read this, you can see that it is slanted to the "Yes Vote". But it's also about doing the right thing. We have the resources (remember all that money we're making from Weed?), We have some of the best medical and business minds in the nation right here. We can make a difference.
Keep reading, and Stay healthy.
Dr. Counce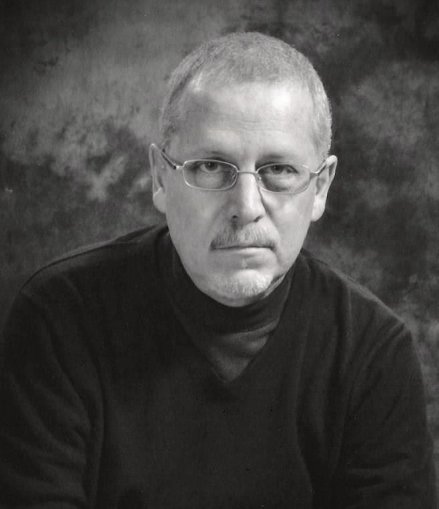 Categories: Education and Political Action, Medical Law, Social Comment
/