Shopping Cart
Your Cart is Empty
There was an error with PayPal
Click here to try again
Thank you for your business!
You should be receiving an order confirmation from Paypal shortly.
Exit Shopping Cart
The Venture 17 Division Of Education
THE CONSERVATORY OF MEDICAL ARTS AND SCIENCES

THE SEARCHLIGHT MESSENGER
| | |
| --- | --- |
| Posted on July 29, 2021 at 3:20 PM | |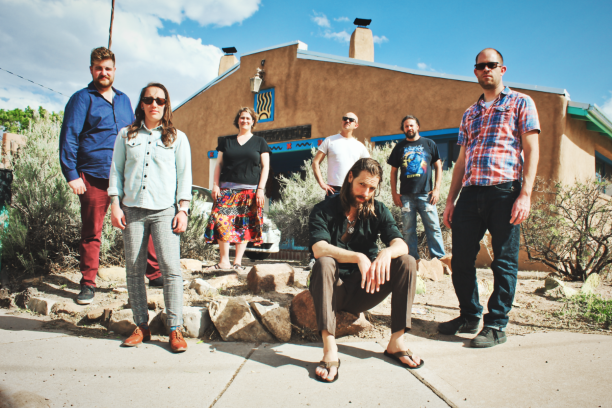 Dust City Opera is creating a new, bizarre, and fantastic record "Alien Summer" and we need your help! Join us August 2-31 for our 30-day, all-or-nothing, $20,000 Kickstarter!
Bring on the Alien Summer! Pledge. Share. Succumb.
Dust City Opera is an eccentric folk-rock orchestra from Albuquerque, New Mexico led by acclaimed singer/songwriter, Paul Hunton. Under Hunton's leadership, this eclectic ensemble, which features trombone, clarinet, and accordion, creates a uniquely southwestern sound that keeps audiences wondering what is coming next.
The rock orchestra's debut album, "Heaven," sparked a wave of media appearances and captured international attention with industry leaders, landing the band Modern Musician's 2019 Gold Artist of the Year award.
Dust City Opera's sights are focused on sustaining their independent music career by building recognition for their distinctive music on festival stages and radio stations across the country. They are currently recording their second full-length record, "Alien Summer," and have a US tour planned for the fall of 2021.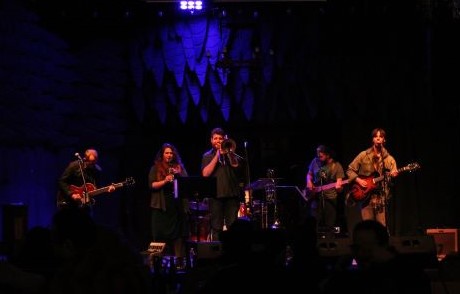 After having to adjust to the Covid Pandemic last year, many in the entertainment industry took a huge hit not being able to tour or find safe ways to record. But now, Sydney Counce, the band's manager is excited! "The band is back with enough deliciously amazing music to put together another full-length studio album--but we need your help to do it right! If you enjoy unusual arrangements and music that's outside-the-box, we think this new collection of songs we're creating for "Alien Summer" is going to blow your mind! 
In May of 2021, we had a band retreat and started crafting our long-term vision for Dust City Opera. We knew creating and completing this album had to be our next step and that we needed to go BIG. We have huge aspirations and the success of this crowdfunding campaign for "Alien Summer" will be a big leap toward the future we want as a band.
Most of the tracks are already recorded and our plan is to get the album compiled, mixed, mastered, and distributed by the end of October. We have a team ready to make it happen:
 GRAL Brothers will be adding thematics to new tracks!
 Matthew Tobias at Empty House Studio is ready to mix!
 Doug Van Sloun at Focus Mastering is ready to master!
When those steps are complete, CD Baby Manufacturing can begin pressing our CDs. They will also be coordinating the digital distribution to all major music streaming and download platforms like Apple Music, Spotify, Pandora, etc. Plus, we will be able to press vinyl for the first time ever, something that we haven't had the money to do before.
Once the album is complete, we need to promote it! Getting our music out into the world in meaningful ways, with intention, is important to us. We are looking at hiring a publicist to help us place our music in the hands of key decision-makers. We are planning an album release show to celebrate. We have hired a biographer to help us tell our story and the story behind the album. We are planning a major US tour to promote the album. We've got the plans, but we need you to help us make it happen!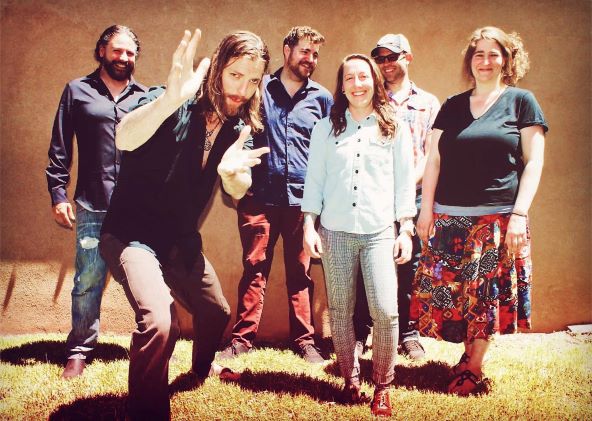 We've taken the project as far as we can with the resources we have. We cut costs by recording many components from home and designing our own album cover, and we raised some initial money to release several singles through the generosity of our friends on Patreon. Now we're ready to finish this, but we need money to complete the project the way it is meant to be--without compromise.
We need to mix, master, and distribute the full album and about 40% of our budget is dedicated to paying for those services. 30% is for physical goods, including CDs and vinyl (and the cost to ship these goods), and 20% is for promotion. The remaining budget is covering miscellaneous fees and paying each bandmate for their time and energy on this project. Yes, we believe every person working on this album deserves to be paid for their time, even us!
So much has already been invested in this project. Countless hours of arranging the music, drafting lyrics, composing layer after layer, creating this beautiful thing that never existed before. It's so close to being complete we can taste it. When you contribute to this project, you become a piece of it. You get to say, "Hey, I helped make this!" And it's because of you and people like you that we will get to share this music with people all over the world who deserve to hear it.
Everyone who contributes to the Kickstarter will get benefits and they are broken into funding levels (for example: $10 = a digital album download, $250 = VIP backstage pass, autographed merch, $7,500 = private concert) There are lots of levels and benefits to pick from."
Here is a link to the video about our campaign:
https://www.youtube.com/watch?v=nOgDRlgBzRU

Here is the link to the Kickstarter (you cannot view details until it goes live on Monday, August 2, 2021):
https://www.kickstarter.com/projects/dustcityopera/help-dust-city-opera-finish-our-next-album-alien-summer

Some ways you can help:
Go to the Kickstarter link here and click, "Notify me on launch." (If you do not have an account it will prompt you to create one.)
Pledge what you can on Monday, August 2nd. When you pledge on day 1 – it really helps the campaign's algorithm! You will not be charged until after the campaign ends and only if we meet the band's goal.
Starting Monday, August 2, 2021, share the Kickstarter link as often as you can and with as many people as you can during the 30 day campaign.
Thank you for being such great fans!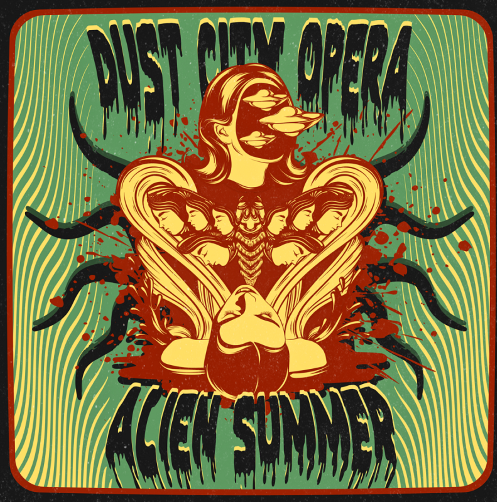 Enjoy The Alien Summer
Categories: Special Post, Arts and Photography, Social Comment
/